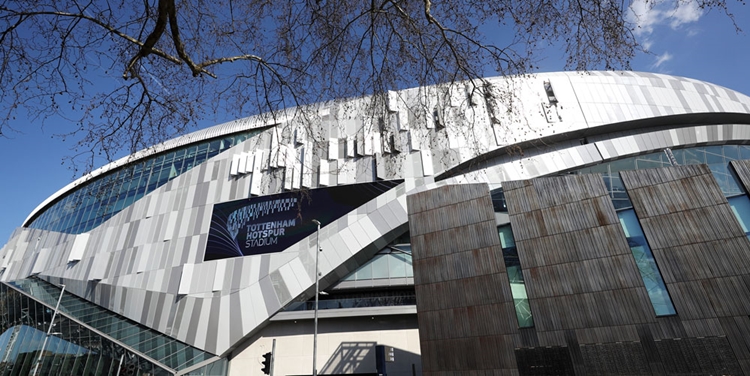 Trains
The stadium is served by four train stations:
White Hart Lane (London Overground): approx. 5 mins walk to the stadium - that's more or less 500 steps for those of you with fitness apps
Northumberland Park (Abellio Greater Anglia services): approx. 10 mins walk to the stadium and about 1,000 steps.
Tottenham Hale (Victoria line and Abellio Greater Anglia services): approx. 25 mins walk to the stadium and roughly 2,500 steps.
Seven Sisters (Victoria line and London Overground): approx. 30 mins walk to the stadium and around 3,000 steps.
Please refer to the stadium transport guide map to see travel distances and average station queue times.
From Station to Stadium
We have installed 'Legible London'-style on-street wayfinding signage in our famous Club colours from all four train stations to the stadium, in conjunction with innovative on-site digital stadium signage.
Please refer to the digital wayfinding signs as you leave the stadium and follow our wayfinding signs on street to your chosen station.
Please plan your walking route back to the stations as access routes into the stations are normally different due to post-match queue management arrangements. Please wait patiently and listen to the advice of stewards and station staff.
Please note that the Victoria line is especially busy on matchdays. Your journey may be less crowded if you can avoid the Victoria line. Travel as early as possible before kick-off and try to avoid peak times if you can.
We strongly discourage fans from using Silver Street and Bruce Grove stations as they have limited capacity. At Bruce Grove you will also find it extremely difficult to board a train immediately after a match if you are travelling southbound.
We encourage spectators to make use of the full length of the platform at each station. Moving down the length of the platform will speed up the loading of the trains and decrease the waiting times for your fellow spectators.
Travelling from Stansted Airport?
Follow this link to stanstedexpress.com for details of the Stansted Express service from Stansted Airport into Tottenham Hale.