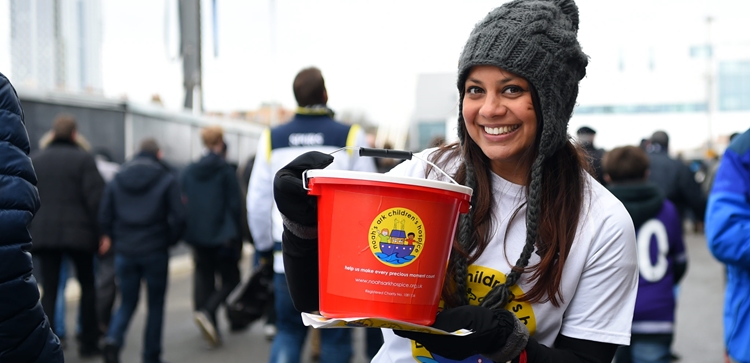 Our Charities
Official Tottenham Hotspur Charity Partners
We are proud of the considerable work that we do off the pitch in support of charitable causes, using the power of football and the global appeal of Tottenham Hotspur to make a positive difference to the lives of people both at home and abroad.
The Tottenham Hotspur Foundation
The Tottenham Hotspur Foundation is the primary focus of the Club's charitable commitments.
The Tottenham Hotspur Foundation has a long established, productive and valued partnership with its local communities where there are significant socio-economic challenges alongside aspirations, potential, talent and opportunity to create, deliver and sustain positive change.
The Foundation focuses on specialist programmes:
Improving achievement

Building community cohesion

Promoting healthy lifestyles

Supporting people with disabilities
The Foundation has a long established, productive and valued partnership with the council and the local community in an area with significant socio-economic challenges such as high unemployment and high levels of crime. The Foundation directly touches the lives of tens of thousands of people across North London.
Noah's Ark Children's Hospice
The Club is proudly supporting Noah's Ark Children's Hospice - North London's only 'hospice-at-home' service for children and young people with life-limiting or life-threatening conditions and their families.
The partnership aims to raise awareness of the charity's work and drive recruitment of volunteers to further enhance the service it has provided to families across Barnet, Camden, Enfield, Haringey, Islington and Hertsmere since 1999.
Children in the care of Noah's Ark have a range of conditions and often complex needs. The services provided by the hospice aim to help children, their siblings and parents make the most of the time they have together and go on to face the future with hope after bereavement.
Noah's Ark Children's Hospice relies on volunteers in the community to significantly boost the help available for families - from reading to children and helping brothers and sisters with homework to household chores such as gardening, DIY work, ironing and collecting groceries. This support is vital to parents trying to stay on top of family life while caring for a seriously unwell child.
Spurs Wishes
July 2011 saw the official launch of Spurs Wishes, set up to capture the work already carried out at Tottenham Hotspur by the Club's staff, management and players for terminally ill fans.
Each year the Club receives letters and emails from friends and family of supporters who believe that Spurs can play some part in the treatment of terminally ill fans.
The Club recognises that by bringing a moment of happiness through a memorable experience like this can have a positive uplifting effect, whatever the future holds.
Spurs Wishes, which exists as a separate initiative within the Tottenham Hotspur Foundation, enables the Club to make more Spurs dreams a reality for fans of all ages suffering from terminal illness within the UK.
If you have a terminally ill relative or friend who deserves to have their wish come true, please submit a request using this application form - please note each case will be considered individually.