Easter Holiday Player Development Programmes*
Improve technical ability during the school holidays! Our Holiday Player Development Programmes allow young players to train like the elite and learn the Club's football philosophy through our FA and UEFA-qualified coaches.
Train at premium venues across London, Bedfordshire and Hertfordshire that provide a high-quality training environment for players to develop their skills and knowledge of the game. The structured syllabus and experienced coaches help young players to get the best out of their game, and maximise their potential.
*These programmes will be sold by the week and must be purchased separately.
Easter Week 1 | Monday 3 April – Thursday 6 April
Girls Only Easter Week 2 | Tuesday 11 April – Friday 14 April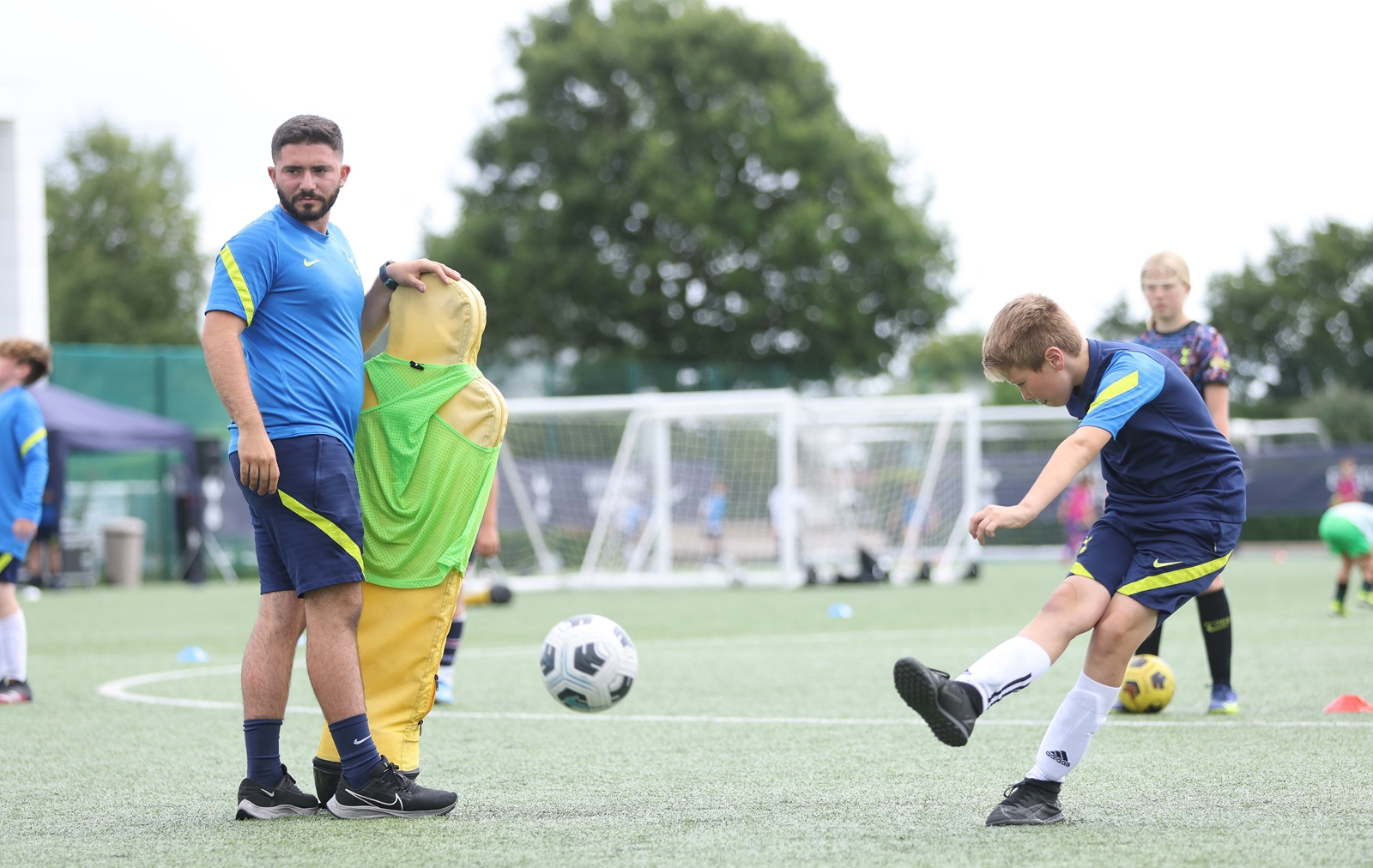 Programme Highlights
-Programme starting from 9.30am until 3.30pm
- Mixed-gender programmes for players aged 5 - 12 years old
- Girls-Only programmes for players aged 8 - 14 years old
- Improve creativity and technical ability
- Learn from FA and UEFA-qualified coaches
- Experience training methods inspired by our Men's and Women's First Team
- Build enthusiasm, love, and passion for the game
All of our programmes create an environment that is safe, inclusive, enjoyable, and engaging for all players. We focus on having fun whilst continually challenging participants to improve.
Programme Content 
Our programmes are designed to focus on developing the creativity and decision-making ability of all players with our technical development syllabus broken down into the following themes.
- Spurs DNA (Learning the club's football philosophy)
- 1 v 1 Domination (Attacking vs Defending)
- Brilliant basics & ball mastery (passing, receiving and movement)
- Exploiting overloads
- Goal scoring & finishing
- Small sided games (2v2, 3v3, 4v4)
2022/23 Holiday Programme Start Dates
| | |
| --- | --- |
| Programme  | Programme Start Date |
| Easter Week 1 | Monday 3 April 2023 |
| Easter Week 2 | Tuesday 11 April 2023 |
| May Half Term | Tuesday 30 May 2023 |
Never miss a Holiday Player Development Programme. Add our start dates to your calendars.