Scots College Tottenham Hotspur Development Programmes
Tottenham Hotspurs Player Development Programmes in New Zealand
We are delighted to partner with Scots College, Wellington – an IB World school with a proud history of over 100 years in education, to deliver an Elite Player Development Programme in New Zealand. The five-year programme commenced in 2021 where the club's global football development team will work alongside the College's own football coaches, using renowned methods taken directly from our Academy to maximise the potential of young players.
We look forward to welcoming people back to Scot's College on the 2022 Elite Player Development Programme that launches in term 3 with Global Football Development coach Donny Campaniello.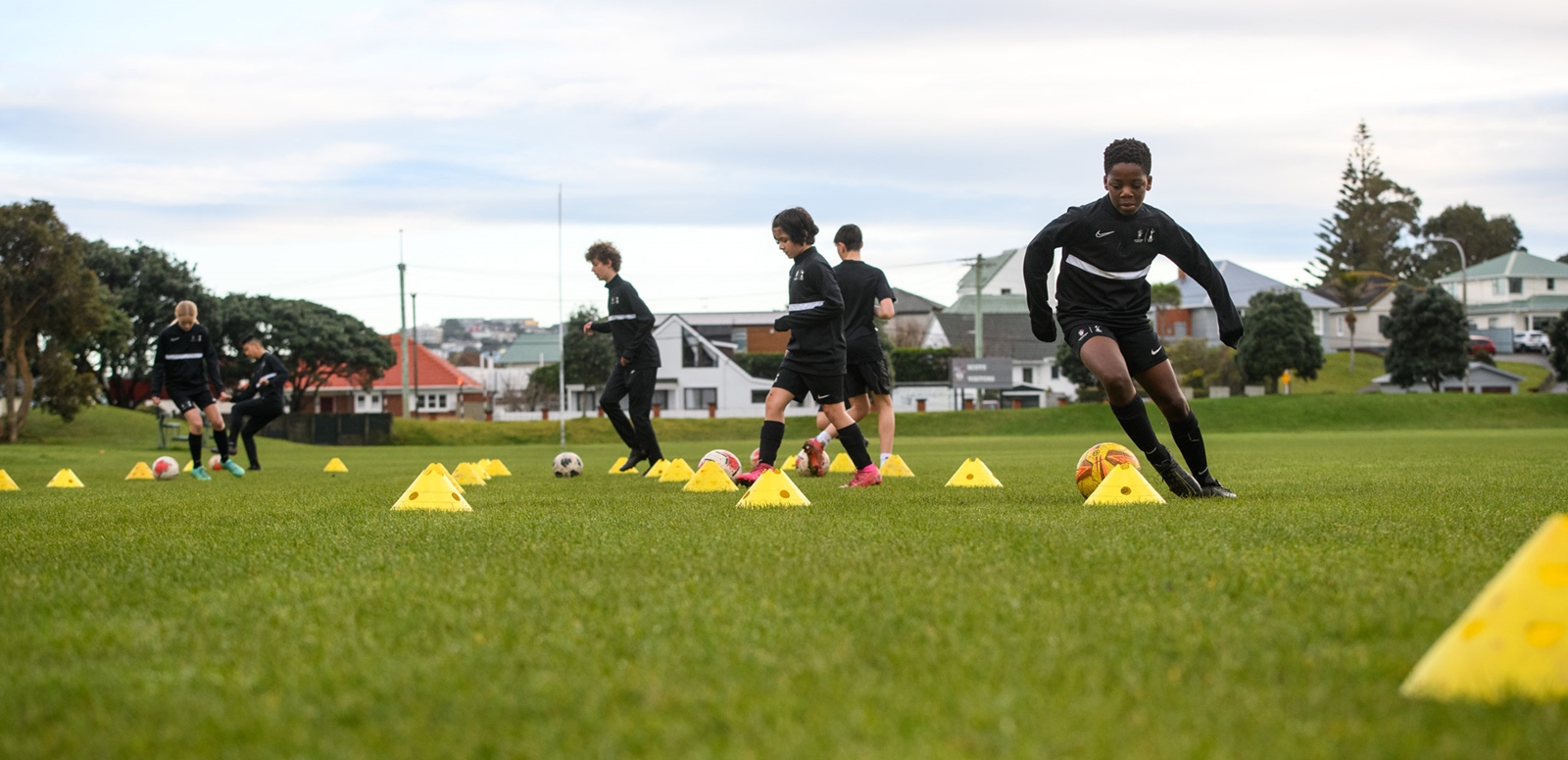 Elite Player Development Programme
This programme is tailored to the individual needs and abilities of the selected group. Attendees will receive coaching from an authentic, experienced and highly skilled FA and UEFA-Qualified Coach from Tottenham Hotspur's Global Development Programme who is fully integrated into the Tottenham Hotspur's overarching Player Development Model.
The structure of the elite football programme sees the players meet once a month for a virtual session run by THFC's Global Development Coaches based at the Club's Academy. In addition to these training sessions, players complete some independent work in a technical logbook and participate in monthly conditioning sessions.
Coaching Programme 
This partnership is not just for the players either, with Tottenham Hotspur holding a ten-month Coaching Education Programme to maintain excellence in footballing standards and best practice, with tailored workshops for both elite and grassroots coaches in the region.
Subjects previously covered:
Technical development in youth
Psychological and social development
Injury prevention
Session planning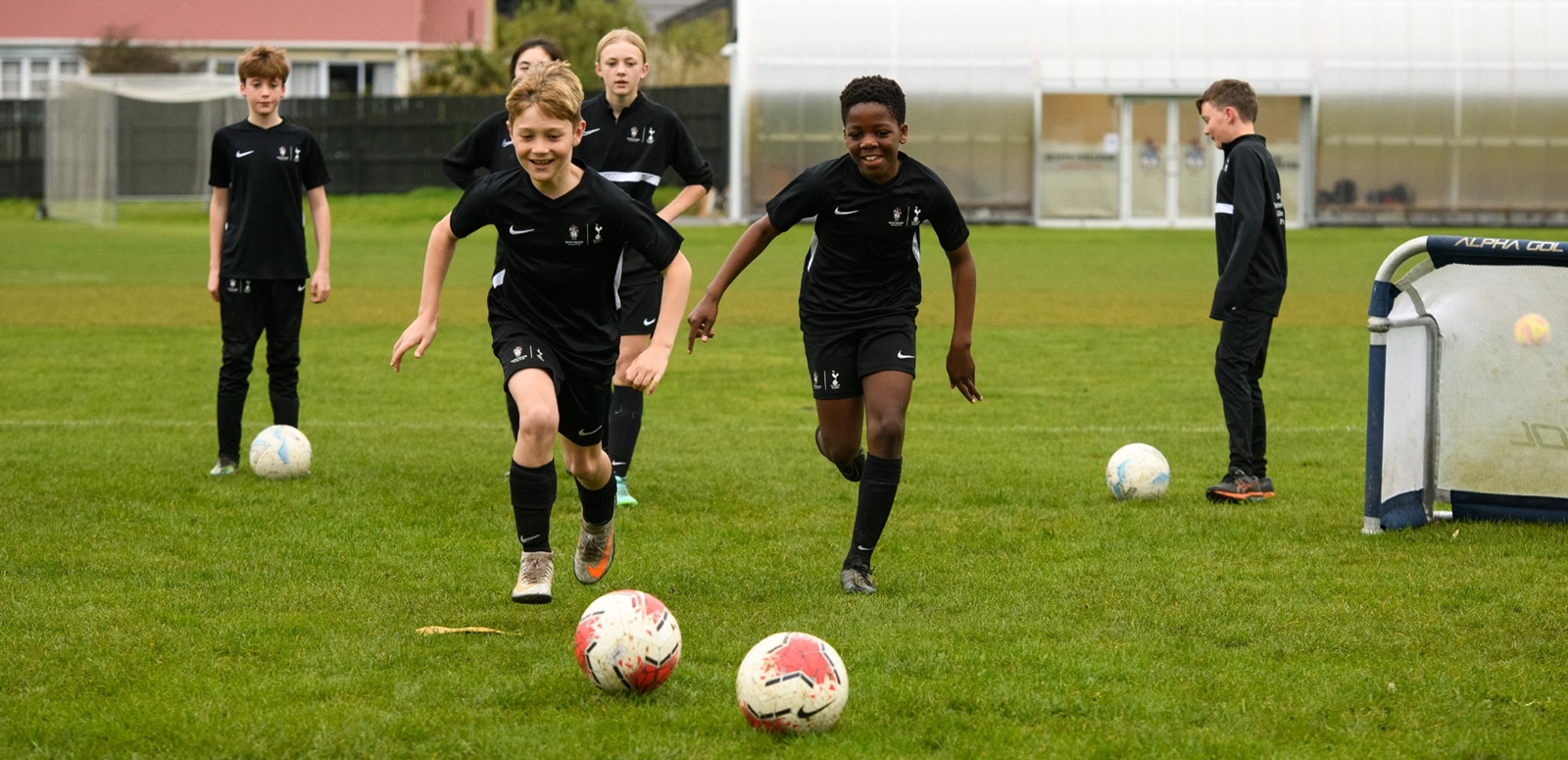 Technical Development Camp
- 4 days Monday 18 – Thursday 21 July
- Sessions split Junior (Years 7-9) 9am session and Senior (Years 10-13) 2pm
- This is not for students already participating in the Tottenham Hotspur Elite Player Development Programme
- There are no trials for this camp however this is for students already playing football albeit at any level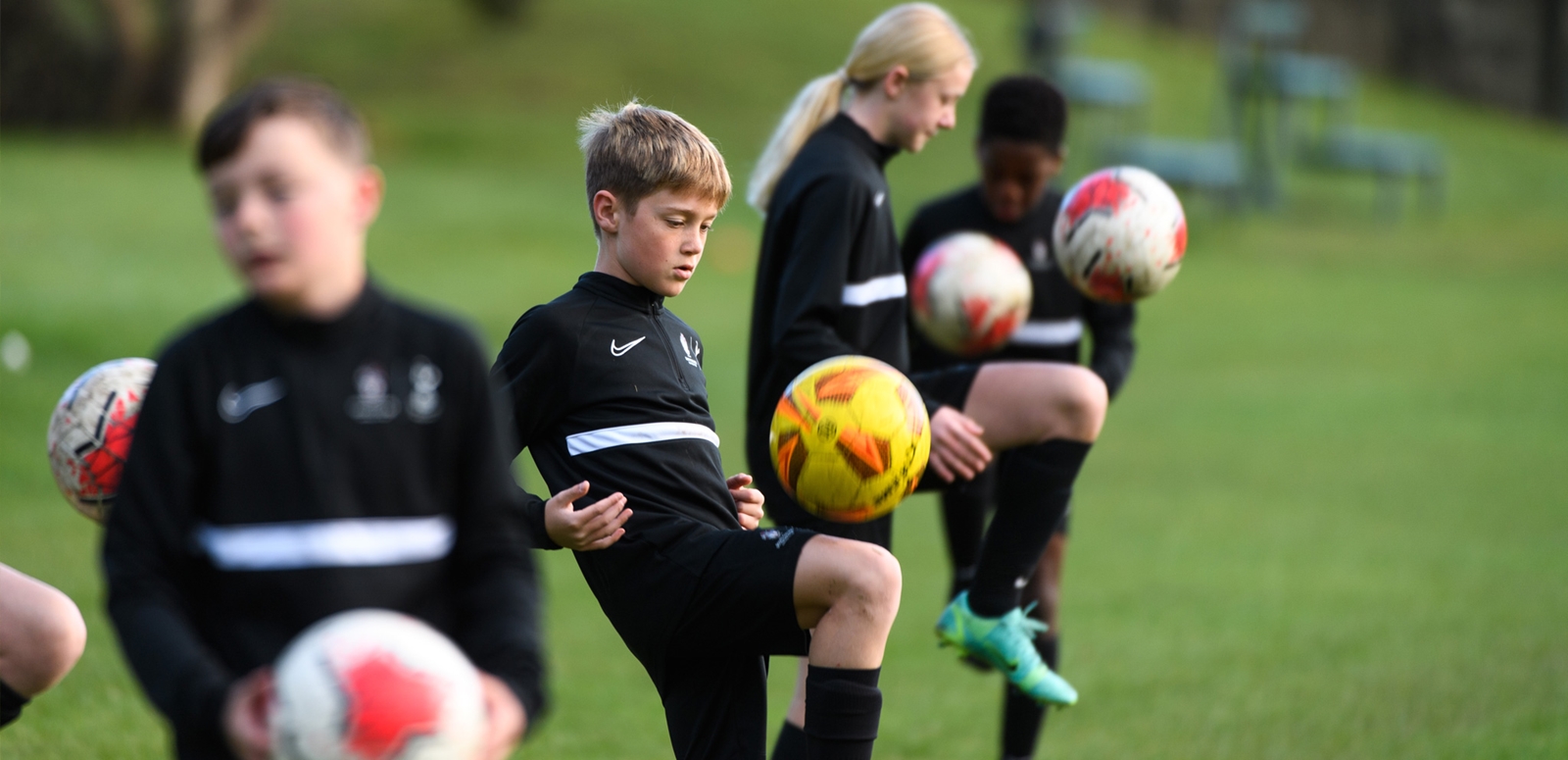 Junior Player Testimonial
The Tottenham Hotspur Elite Player Development Programme based at Scots College is a great development programme that has helped me to train at a higher level. It allowed me to have more confidence in myself. This has helped me improve my performance during this football season. As an attacker, I have learned different ways to beat an opponent using skills like the Ronaldo chop or the Zidane turn. I have enjoyed playing and training with my older peers and this has helped me settle in well in the Scots College environment.