Notley
Tottenham Hotspur is proud to partner with Notley High School & Braintree Sixth Form, giving the area's young people access to first-class football coaching and employment opportunities through the Club.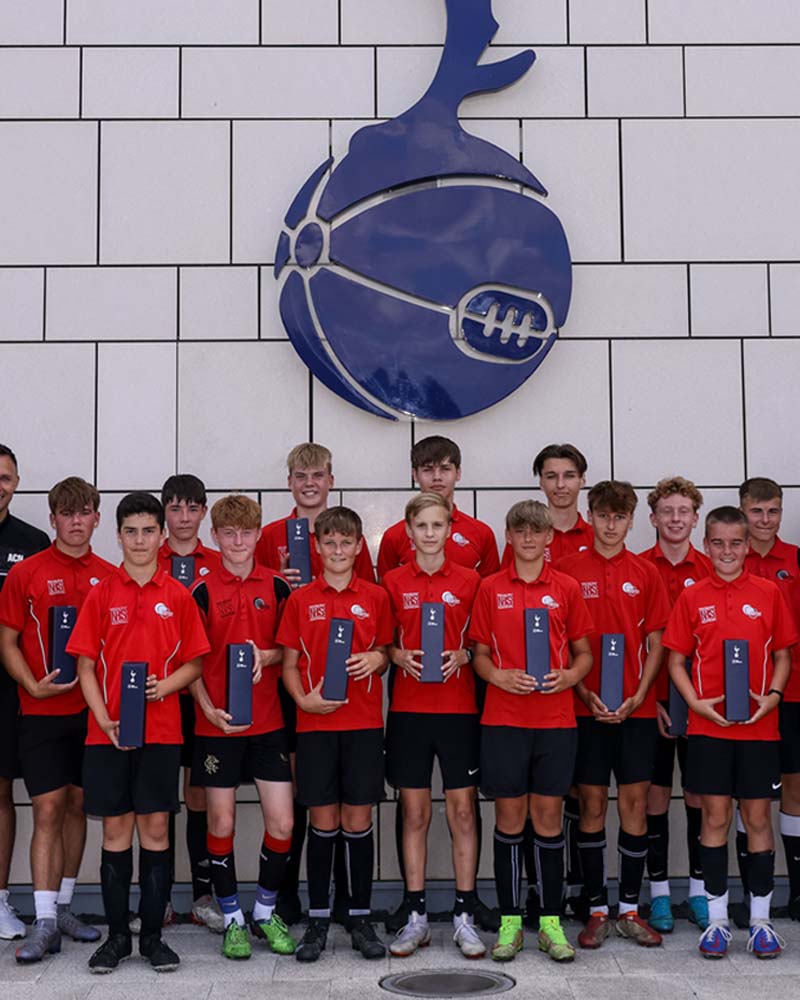 About
The partnership will see a member of the Club's Global Football Development team based at the school from the start of the coming academic year, using Academy-standard coaching methods to develop both male and female football players of all abilities within every age group, Years 7-11.
For Braintree Sixth Form students, the Club will deliver one of its renowned Football & Education Development Centres that enables students to train and play alongside a programme of academic study. 
This will include access to the Club's Coaching Excellence Centre, whereby high-performing students receive mentoring and the chance to progress on a talent pathway through to potential employment as a Tottenham Hotspur coach.
In addition, the partnership will also enable the Club to work with local primary schools, other secondary schools, and grassroots football teams in the area to deliver free coaching sessions and football tournaments.
The partnership was launched with a special coaching session for Notley High School & Braintree Sixth Form students, delivered at the Club's world-class training facility in North London, attended by Spurs' former captain and England international defender, Michael Dawson.
It was great to meet students at Notley High School & Braintree Sixth Form today – their passion for football is evident and I'm sure there are many more young people in the area who can benefit from this new partnership.
The Club is proud of its strong track record in working with schools and Further Education providers across the South-East, using the unique appeal of our brand and our coaching expertise to develop young players and deliver educational and employment opportunities.