AIA Indonesia
The Club has delivered unique football coaching programmes with AIA across Indonesia, where two members of our Global Football Development coaching team have interacted and engaged with 459 participants.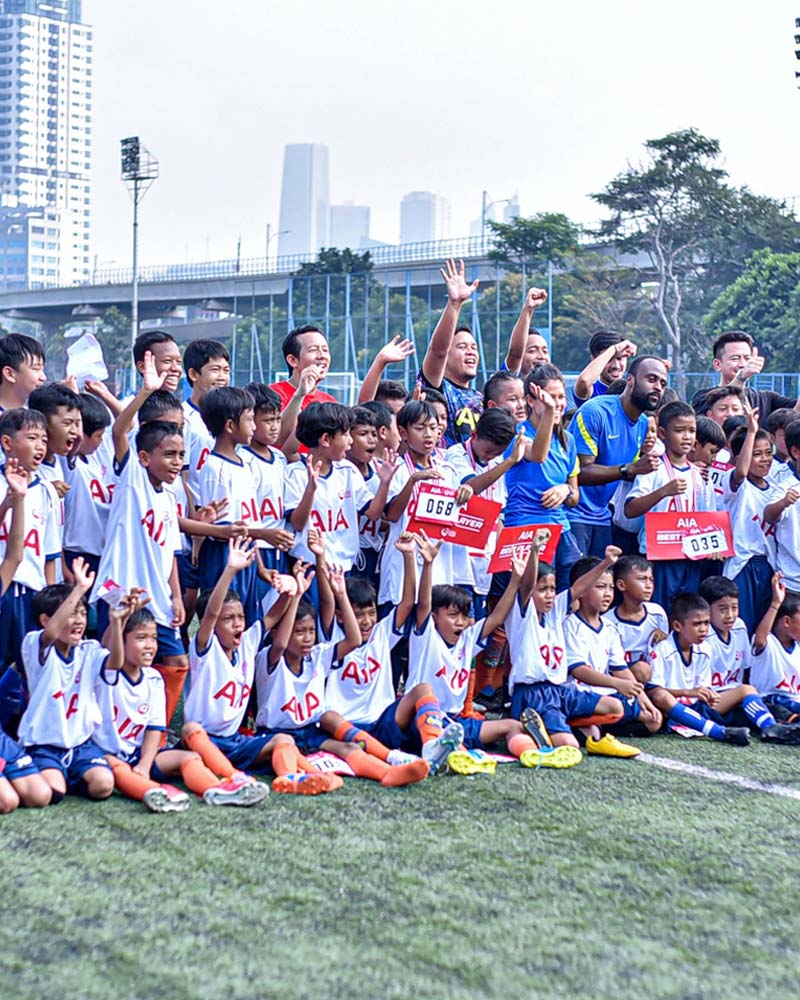 Bali
The Global Football Development Coaches visited Bali between 3 July and 4 July 2022. Whilst in Bali the coaches were invited to an introduction event hosted by AIA Indonesia and Vitality. This event educated participants by showing them insights into all of the aspects of AIA including AIA one billion. During the mornings' participants would be taught how to get up early and how to adopt healthy living lifestyle habits, one activity being Zumba. 
The 'Amazing' Race
The 'Amazing Race' was an excellent way to embed 4 of the brand promises into a fun and engaging activity.
- Eat well
- Plan well
- Move well
- Think well
The 'Amazing Race' involved embedding these four concepts into a fun race where participants were given clues to where the next station was situated, each being 4km apart. The race encouraged critical and strategic thinking while immersing themselves in healthier living habits.
Jakarta
The Global Football Development Coaches visited Jakarta from 5 - 7 July 2022. The coaches during this period delivered coaching camps to participants that would teach the values and Spurs philosophy, whilst finishing their time managing two local Women's teams.
Football Coaching Clinic with Goalicious
On the 6 and 7 of July, the Global Football Development coaches ran a coaching clinic in partnership with Goalicious, an organisation that works with AIA to provide football to children. On 6 July 2022, the Global Football Development Coaches visited a local area of Jakarta where they worked with local coaches to teach participants ball mastery and technical stations, whilst concluding the sessions with football matches and tournaments. 
The second-day coaching clinic in partnership with Goalicious was held at Jakarta Stadium. Global Football Development Coaches Jerome and Shannon worked with local coaches to set up 4 stations that worked on participants' ball mastery, shooting, passing, and attacking vs defending. During this clinic as part of AIA brand promise and part talent development, the coaches had to select five of the best players to attend a special camp in Thailand, providing an excellent opportunity to children in Indonesia. 
Women's Football Match
Jerome and Shannon had the fantastic opportunity of managing a local Jakarta Women's football team. The match was 90 minutes in which they directed, coached, and managed the two teams, whilst hosting a number of spectators that included a number of national team players.