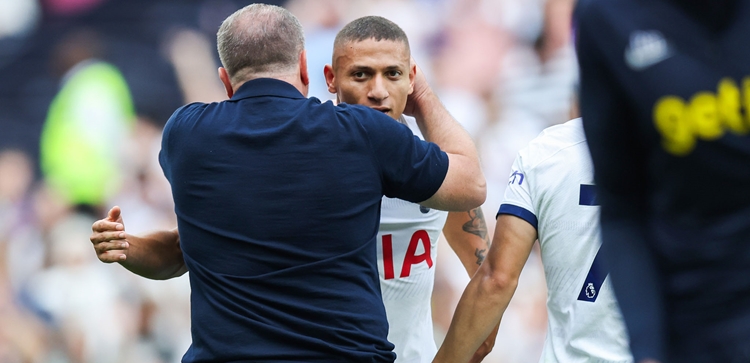 Ange hopes Richarlison draws "strength and confidence" from performance against Sheffield United
@SpursOfficial
Sat 16 September 2023, 22:00|
Tottenham Hotspur
Ange Postecoglou had words of encouragement for Richarlison after the forward stepped off the bench to inspire our stunning comeback against Sheffield United.
Pictured in tears while on international duty for Brazil last week, the front man spoke candidly about his struggles with mental health in the days that followed.
But what happened at Tottenham Hotspur Stadium on Saturday will have hopefully given him a lift as he scored a 98th-minute equaliser to prevent the Blades from stealing the points, before setting up Dejan Kulusevski moments later to complete a sensational turnaround in what was the latest winning comeback in Premier League history.
Speaking after the game, Head Coach Ange praised the 26-year-old for his display.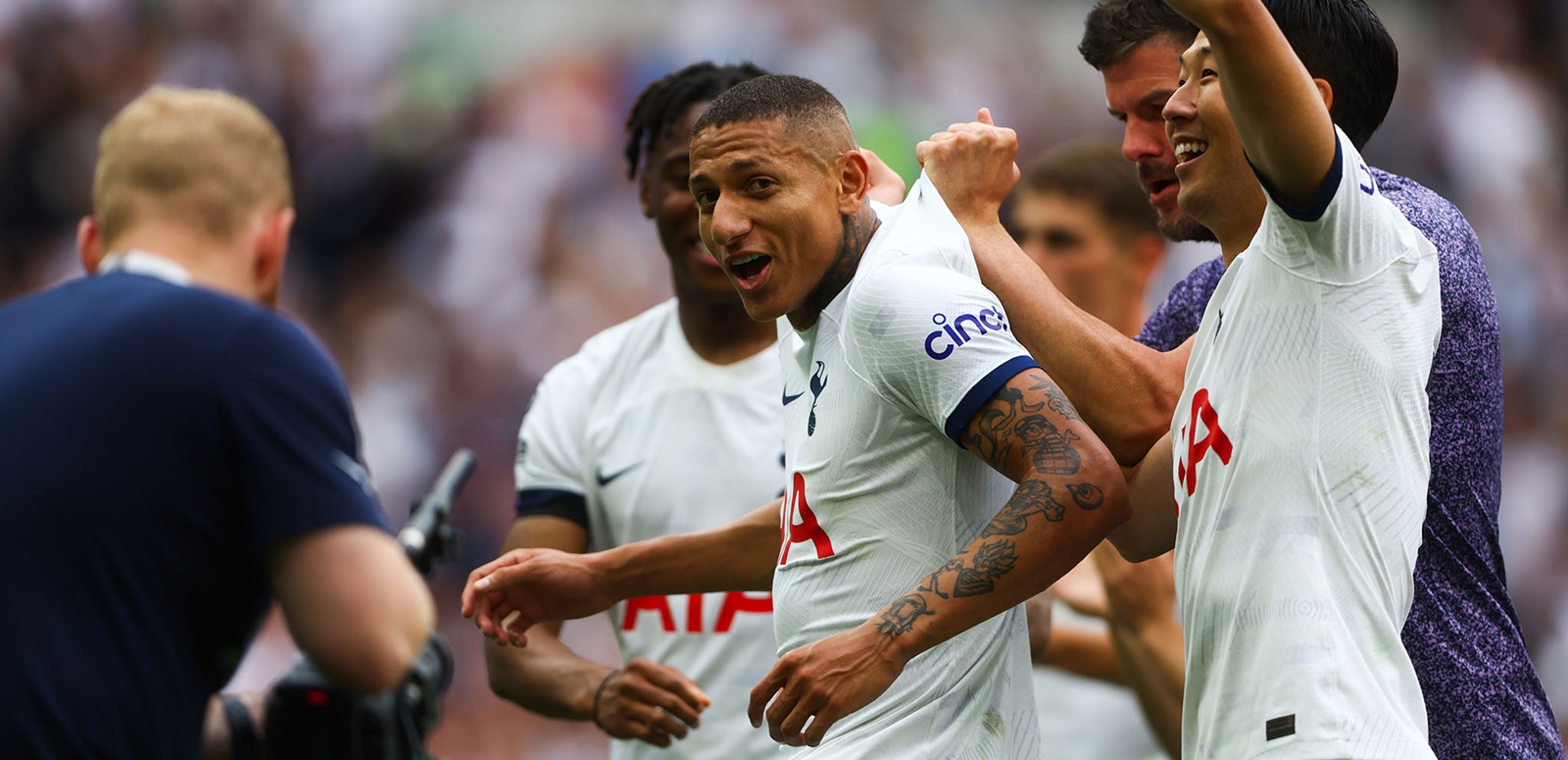 "It was great for Richy," he said. "It was the point I was trying to make yesterday on Richy and everyone else. You've got to always try to get a balance in your life where you understand... his football hasn't been that bad, he's been a contributor for us, and sometimes when you have problems away from football you let it filter into other aspects of your life, and he doesn't need to.
"Hopefully a day like today shows him and gives him the strength and confidence to deal with whatever else is going on with his life.
"He was great, all the subs who came on really contributed as well, that's been a consistent thing for us as well, and we're going to need it."
Key highlights | Spurs 2-1 Sheffield United