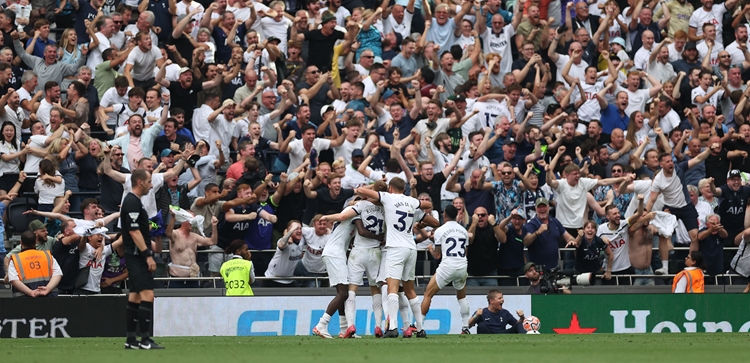 Kulusevski strike seals latest ever winning comeback in Premier League history
@SpursOfficial
Sat 16 September 2023, 18:00|
Tottenham Hotspur
Our 2-1 victory over Sheffield United on Saturday afternoon broke the record for the latest ever winning comeback in Premier League history.
Having trailed the game up until the eighth minute of additional time following Gustavo Hamer's 74th-minute opener, substitute Richarlison struck to level the game with 97 minutes 33 seconds on the clock.
Then, just 140 seconds later, Dejan Kulusevski was teed up by the Brazilian in the area to win us the game - cue absolute delirium in N17.
In turning the game on its head from 97 minutes 33 seconds, we beat the Premier League record for the latest ever winning comeback - the previous record happening to be our own as we defeated Leicester City 3-2 in January, 2022, having been trailing in the 95th minute at the King Power Stadium.
Watch - Leicester City 2-3 Spurs | January, 2022
Watch - Match-winner Dejan Kulusevski reflects on dramatic win over the Blades