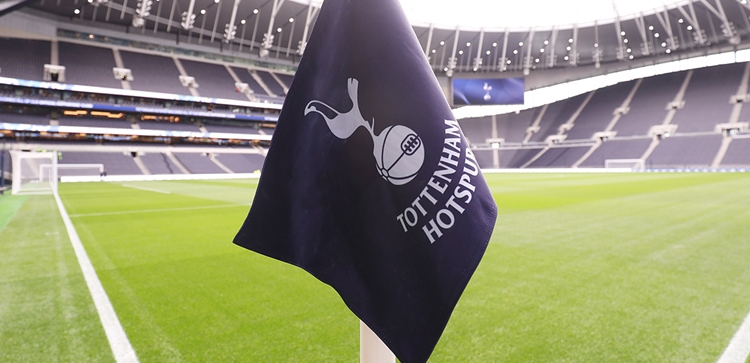 Match ticket on-sale dates: 2023/24
@SpursOfficial
Fri 07 July 2023, 16:00|
Tottenham Hotspur
We are pleased to announce all home Premier League match ticket on-sale dates for the upcoming 2023/24 season.
As in each year since moving into the new stadium, there will be just seven on-sale windows throughout the season in which tickets to two or three matches will be put on sale at one time. All matches will continue to be sold individually and not as packages.
This process limits the time supporters are required to dedicate to purchasing tickets and the need to track multiple windows and on-sale dates. Additionally, there is no ticket sales window planned over the Christmas period.
One Hotspur + Members will continue to be given a 24-hour priority window to secure match tickets from 10am on a Monday morning, before tickets become available to all Members from 10am on a Tuesday morning. The priority windows for One Hotspur + Members on our Access scheme will open at 2pm on a Monday, before tickets become available to all Members on our Access scheme from 2pm on a Tuesday.
Ticket Exchange will continue to open at the Club's discretion for Season Ticket Holders to list their seats for sale ahead of each home fixture, giving Members a further opportunity to secure match tickets.
We can confirm the on-sale date for our first three home Premier League matches of the season (Manchester United, Sheffield United and Liverpool), will open to One Hotspur + Members on Monday 24 July, followed by the full Member on-sale on Tuesday 25 July.
Our full season on-sale schedule can be found below:
 
On Sale Window
Opponent
Fixture Date
Price Category
One Hotspur +
One Hotspur Members
One Hotspur + Access Members
One Hotspur   Access Members
 
 
1
Manchester United
19-Aug-23
A
10am, Mon 24 July
10am Tue 25 July
2pm, Mon 24 July
2pm Tue 25 July
 
 
Sheffield United
16-Sep-23
C
 
 
Liverpool
30-Sep-23
A
 
 
 
 
 
 
 
 
 
 
 
 
2
Fulham
21-Oct-23
B
10am, Mon 21 Aug
10am, Tue 22 Aug
2pm, Mon 21 Aug
2pm Tue 22 Aug
 
 
Chelsea
04-Nov-23
A
 
 
Aston Villa
25-Nov-23
B
 
 
 
 
 
 
 
 
 
 
 
 
3
West Ham United
05-Dec-23
B
10am, Mon 25 Sep
10am, Tue 26 Sept
2pm, Mon 25 Sep
2pm, Tue 26 Sept
 
 
Newcastle United
09-Dec-23
A
 
 
 
 
 
 
 
 
 
 
 
 
4
Everton
23-Dec-23
B
10am, Mon 23 Oct
10am, Tue 24 Oct
2pm, Mon 23 Oct
2pm, Tue 24 Oct
 
 
AFC Bournemouth
30-Dec-23
C
 
 
Brentford
30-Jan-24
B
 
 
 
 
 
 
 
 
 
 
 
 
5
Brighton & Hove Albion
10-Feb-24
B
10am, Mon 27 Nov
10am, Tue 28 Nov
2pm, Mon 27 Nov
 2pm, Tue 28 Nov
 
 
Wolves
17-Feb-24
B
 
 
Crystal Palace
02-Mar-24
B
 
 
 
 
 
 
 
 
 
 
 
 
6
Luton Town
30-Mar-24
C
10am, Mon 22 Jan
 10am, Tue 23 Jan
2pm, Mon 22 Jan
 2pm, Tue 23 Jan
 
 
Nottingham Forest
06-Apr-24
B
 
 
 
 
 
 
 
 
 
 
 
 
7
Manchester City
20-Apr-24
A
10am, Mon 4 Mar
 10am, Tue 5 Mar
2pm, Mon 4 Mar 
 2pm, Tue 5 Mar
 
 
Arsenal
27-Apr-24
A
 
 
Burnley
11-May-24
C
 
 
 
 
 
 
 
 
 
 
 
*all fixture dates currently subject to change
Price Categories
Please see our new match ticket pricing for the 2023/24 season via the buttons below:
Standard booking fees will apply upon purchasing a ticket.
Category A priced fixtures will increase from 5 to 6 for the coming season due to the inclusion of Newcastle United and Nottingham Forest now becomes a Category B fixture.
One Hotspur Membership
Becoming a One Hotspur Member is the best way to ensure you have the opportunity to access home tickets next season – the matches are highly unlikely to reach a guest or general sale. Feel closer to the action and enjoy a host of benefits including priority ticket access, Club and partner discounts and access to One Hotspur Moments - our exclusive rewards programme - throughout the upcoming season. Become a One Hotspur Member ->
Ticketing FAQs
For all ticketing related queries, visit Ask Spurs →
Premium Options
Premium options for all 2023/24 home matches will go on sale in due course.