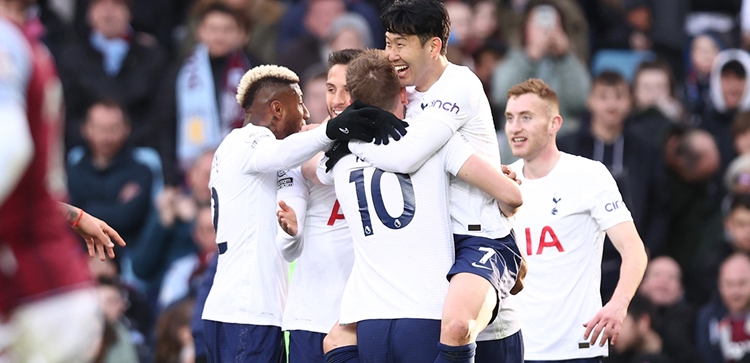 Sonny: "I know we can do better"
@SpursOfficial
Tue 12 April 2022, 13:45|
Tottenham Hotspur
Heung-Min Son has alluded to his role as one of the more experienced players in the squad a few times this season - and it was there again after his hat-trick led us to a 4-0 win at Villa on Saturday.
"Look, I don't want to be really over the moon, you know?" Sonny told us, clutching the matchball at Villa Park. "I want to be really cool and calm, because there are a lot of games to play, still, and I know that we can do better!"
After posting six wins in our last seven games in the Premier League, four wins on the trot and scoring 23 goals in those six wins to move into fourth, Sonny's words were music to all Spurs' fans ears.
"I just don't think we are there yet, because this team deserves so much more," added Sonny. "We are working so hard, the commitment is just unbelievable. Today we can be happy, but we have another game next Saturday and we start from zero again. We can enjoy this with our friends, our families but when we turn up (for training) tomorrow, we need to be ice cold, fresh minds, ready to go again."
Words of experience, indeed. "I'm almost turning 30! This is reality. As a team, as a player, I want this team to do so much better, and so well. So, let's enjoy, but ready to go again, and after this season I want to see everyone smiling, and very proud."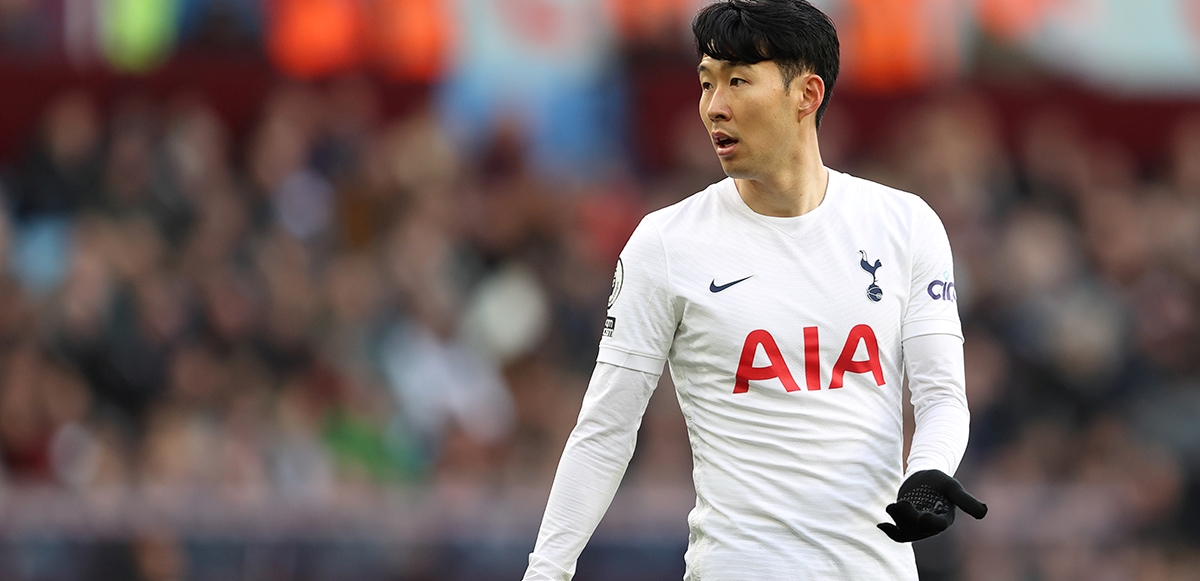 Sonny fired us ahead early at Villa Park but we then came under pressure from Steven Gerrard's team, who were foiled by a series of fine saves from Hugo Lloris. Dejan Kulusevski made it 2-0 early in the second half and it was one-way traffic from there as Sonny wrapped up the 4-0 win and bagged his third hat-trick in a Spurs shirt.
"It's a special day because this is a really hard place," added the South Korean star. "We showed a really great personality, great character, especially after the first half, because some teams are going to lose here in this kind of situation.
"I thought that from what we do as a team, I'm just so grateful. We are not selfish, everyone. We play with each other, enjoy passing, being unselfish, It's so good to watch, so good to play. I enjoy playing. I'm grateful for every single player who was playing, who wasn't playing, they support me always, giving me really good confidence with beautiful words, beautiful attitude. I'm really grateful for every single player."
Sonny on Spurs TV