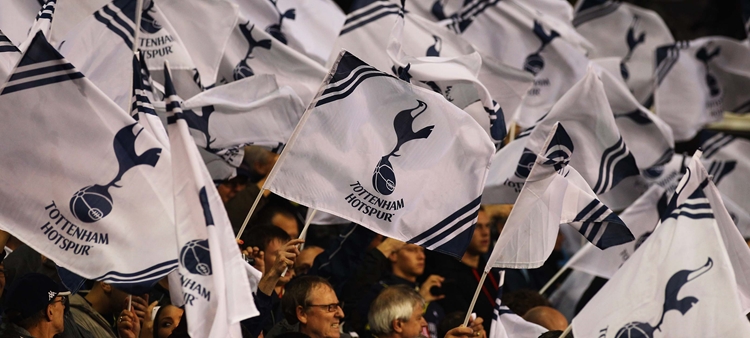 Best wishes to Ryan Mason...
@SpursOfficial
Wed 14 February 2018, 17:45|
Tottenham Hotspur
Mauricio Pochettino, Harry Kane and John McDermott have spoken glowingly about our former midfielder Ryan Mason after his announcement yesterday that he is to retire from playing.
A product of our academy, Ryan became an integral member of our first team squad under Mauricio and scored four goals in 70 appearances prior to joining Hull City in August, 2016.
With the Tigers, he played a further 20 top-level games, scoring twice, before suffering a fractured skull during their match at Chelsea in January, 2017.
Following specialist medical advice, the 26-year-old confirmed yesterday that he is to hang up his boots and, in the aftermath of that announcement, some of the key figures from his time at Spurs have been reacting to the news…
Mauricio Pochettino (Ryan's manager, 2014-2016)
"I knew a few days ago, we spoke at the training ground about his decision. He knows I am always supporting him and his family. Ryan will always be special for me because when we arrived at Tottenham, from day one he was a special player. He was there at the start when we began to change the philosophy, the mentality and started to create something special.
"For me, he is one of the first players who showed this change in the Club. We are going to support him, the door will always be open, myself, personally and of course the Club. He will be great in football. He will be a manager or anything he wants to be because he's so clever, he has a football brain. He had success in football as a player and he will have success in anything he wants to do in the future."
️ Mauricio on @RyanMason: "He's had success as a player and he's going to succeed in everything he wants to do in the future." #OneOfOurOwnpic.twitter.com/gEQ8yWeJsr

— Tottenham Hotspur (@SpursOfficial) 14 February 2018

Harry Kane (Ryan's former team-mate in the academy and first team)
"It's sad news. Ryan contacted me on Monday to let me know. It's hard to know what to say really when one of your good friends can no longer do the thing he loves. We've known each other for a long time. We came through the academy together and as a young player, he set all the standards. John McDermott would always say to me, 'watch Ryan Mason, look at the way he plays, look at the way he scores goals.'
"The first time I got to play with Ryan was in a tournament in Mexico (January, 2009). I got to know him and we became good mates. To progress through the ranks together and to go all the way to the first team was special. As I said, it's sad, sad news but I know the type of guy Ryan is and he'll be a great coach or a success in any role he takes in football in the future. He has a great football brain and that intelligence has always been his best attribute. He was always a very clever player, always knew where to be on the pitch at the right time and technically, he was very good.
"He worked so hard to achieve his dreams. He played for England, played for Spurs and captained Spurs. He can retire with his head held high."
John McDermott (Head of Player Development, guided Ryan through our academy)
"Ryan was always accused by his youth team peers as being the 'coaches' pet' – I think today Chris Ramsey, Alex Inglethorpe and I would finally admit a grain of truth there! Ryan was a pioneer in a pioneering group of players for our academy. His age group set the highest standards in how we wanted to play football and conduct ourselves – a benchmark that we still try to match. Tough, hard working and brave, especially on – but also off – the ball. Those players knew that a true apprenticeship to play at the top lasted beyond their 18th birthday or the 'trimmings' of a first pro contract. They knew they had to work so hard into their twenties just to get a chance - and hopefully be prepared to take it.
"Ryan epitomised this journey. He had a slight but agile frame when younger, but was a fiercely competitive match winner every day. When first team opportunities were unavailable here, there was no self-pity. He continued his apprenticeship with the highs and considerable lows of his loan spells but when his chance came at White Hart Lane against Nottingham Forest, he had prepared himself. He was not lucky.
"Ryan and I have spoken quite a bit recently. This week's announcement will be very tough for Ryan, but he has matured considerably into an extremely impressive and intelligent young man with fantastic family support. I've got no doubt he is prepared once more, to deal successfully with whatever path he chooses next."
From everyone here at Spurs – all the best Ryan. Always #OneOfOurOwn.