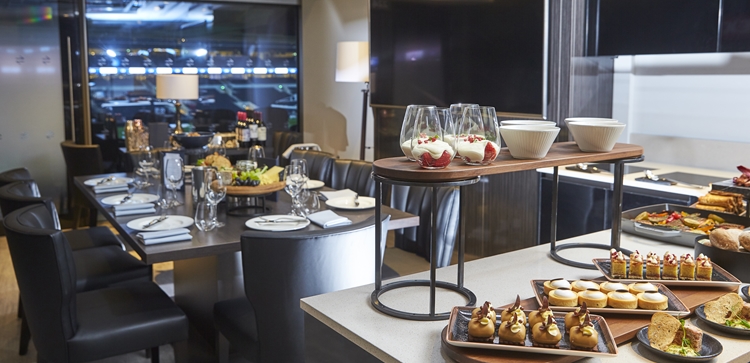 Premium Suites
The comfort of your own bespoke, private facility
Exclusive, Exceptional
Premium Suites offer an exceptional experience, ensuring that your clients are made to feel valued from the moment they receive their invitation.
You'll enjoy the comfort of your spacious, fully customised, private facility with outstanding catering, service and amazing views of the action.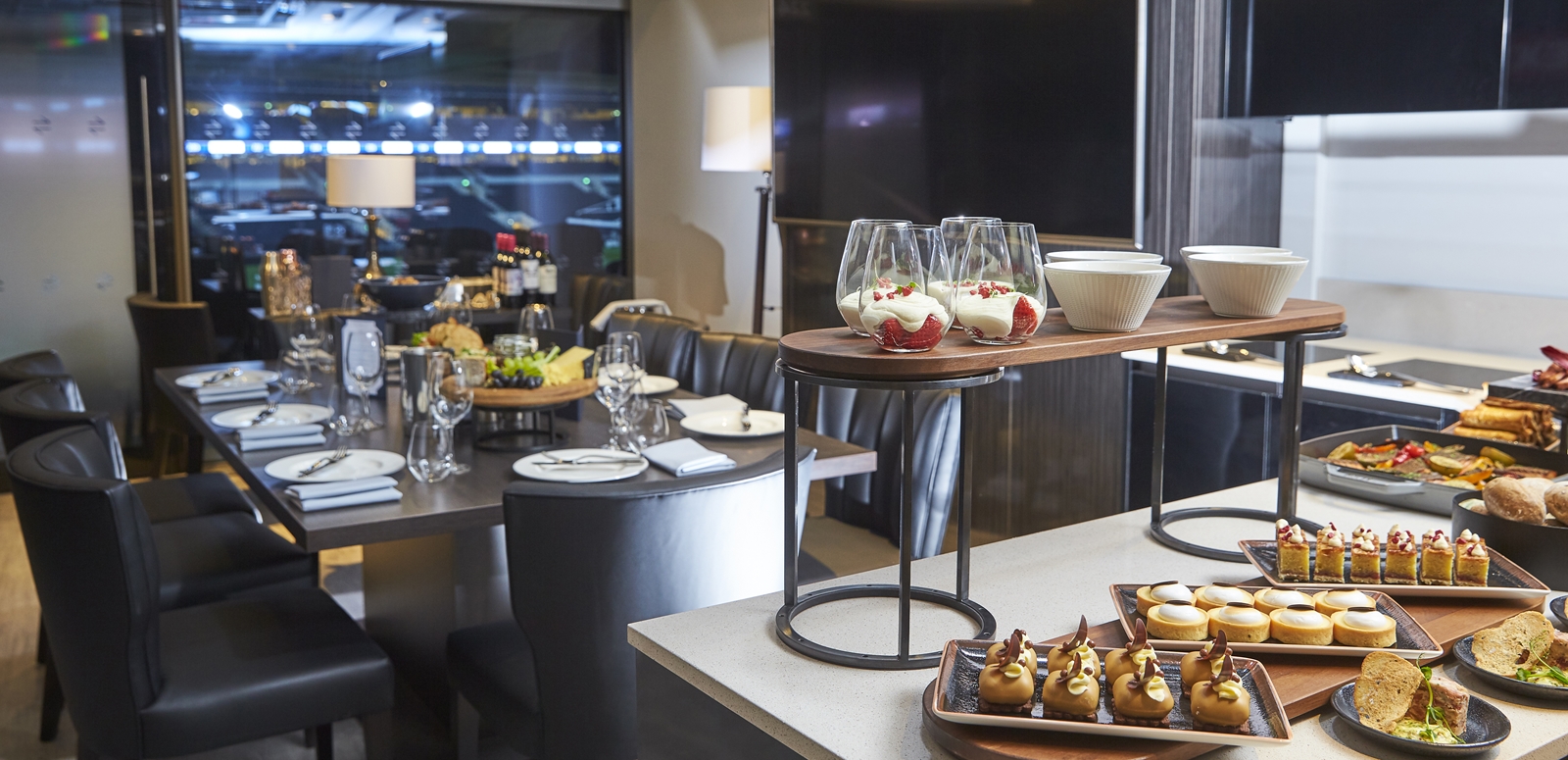 Sideline Suites ...tailor your experience
Our Sideline Suites allow you to tailor your experience for each match to exceed your guests' expectations.
Whether you are looking to host a formal or a more relaxed, casual matchday, our inclusive dining options will ensure a perfect experience for you and your guests. Sideline suites can accommodate up to 12 guests with the flexibility to increase the capacity up to 18 on a match-by-match basis to meet the needs of your business.
Furthermore, our managed interior design programme will help you to make a powerful statement by giving you the opportunity to customise your Suite to reflect your personal style or company brand values.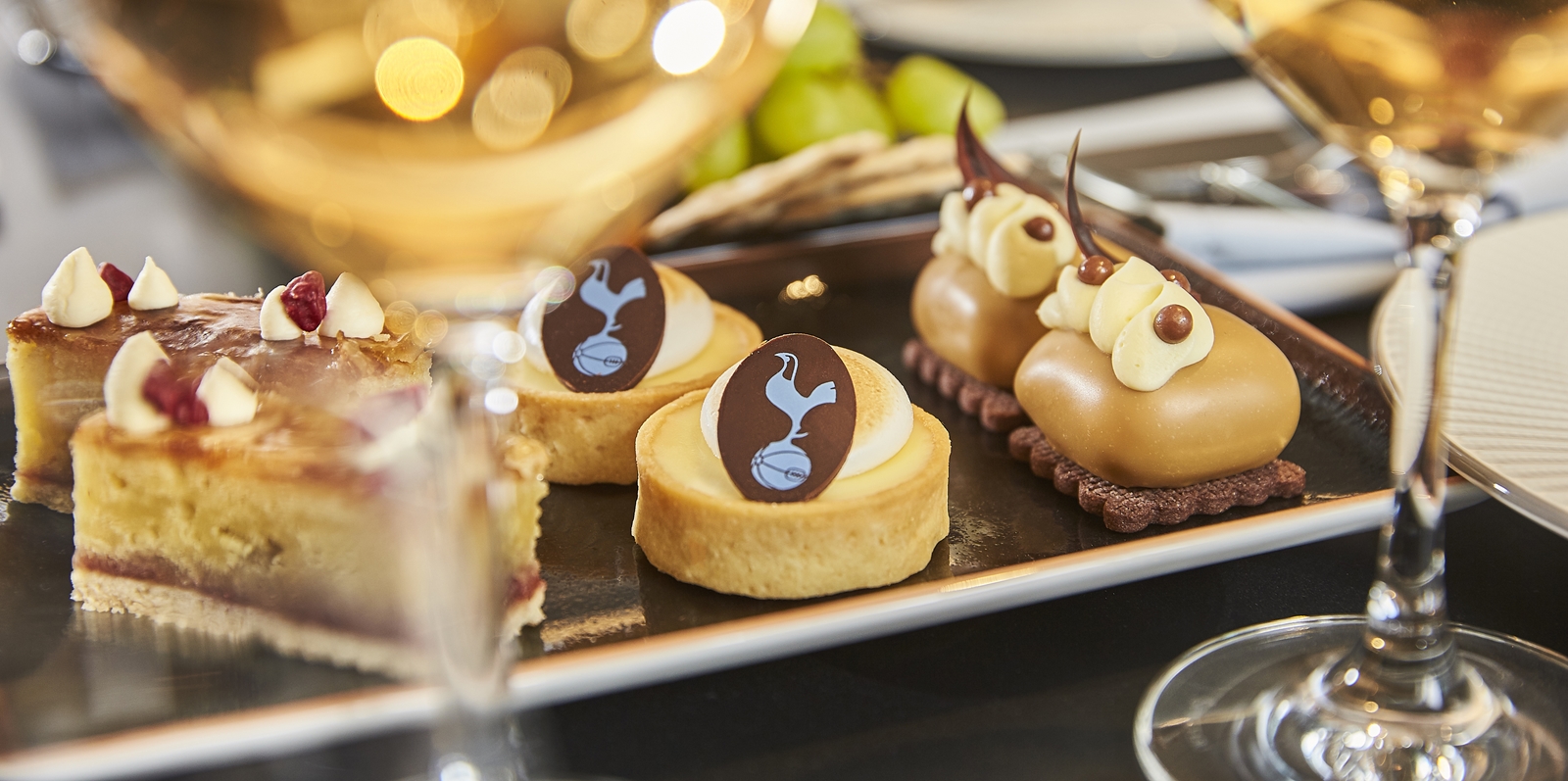 Loge Suites… combine intimate dining with networking
Our contemporary and innovative Loges are a first in UK stadia.
Our Loge Suites offer you the privacy and dining experience of a Private Suite whilst retaining the ambience of a restaurant and bar. This allows you to enjoy an intimate dining space with the opportunity to mingle and network with other guests.
Enjoy a private dining experience, stunning pitch-side views, great seats accessed directly from your restaurant and a fantastic choice of food options. Available in various capacities starting from four guests, Loge Suites are ideal for entertaining.
Contact the Premium Sales team today
If you would like to speak with a member of our Premium Sales Team, simply contact us in one of the following ways:
   0208 365 5150
  Click the chat box in the right corner of this page
  Message us via the form below and we'll get in touch with you