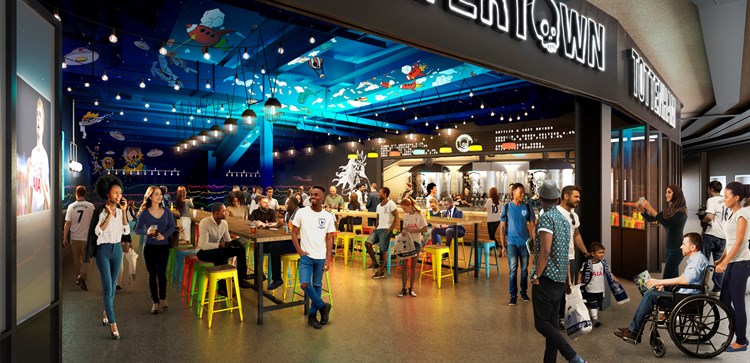 Beavertown
Beavertown to open Microbrewery at Club's New Stadium
Tottenham Hotspur has today announced a unique partnership with Beavertown Brewery to become the Official Craft Beer Supplier at the Club's iconic New Stadium.
The new partnership will see the Tottenham-based brewery operate a microbrewery inside the Club's new home – a world first for any football stadium - where fans will be able to enjoy the local brewery's exciting range of craft beers, as well as a collaboration beer that is set to be created and brewed in partnership with Tottenham Hotspur and its fans.
Located in the South East corner of the stadium alongside The Market Place, the microbrewery will be the source of craft beer which is served throughout the stadium. There will also be a dedicated Beavertown Tottenham Taproom which will be open for fans to visit at all Tottenham Hotspur domestic home fixtures.
Beavertown is the largest independent craft brewer in London, and sits at the heart of London's growing craft beer scene. They arrived in Tottenham in 2014, having outgrown two previous brewery sites, and have made it their home ever since. The team has more than quadrupled in size in that time and is set to expand further with dedicated brewers and brew assistants required to run the brand new kit that is set to be installed in the state-of-the-art brewery inside our new home.
Matthew Collecott, Director of Operations, Tottenham Hotspur said: "We are passionate about our community and have an excellent track record of working with local people and businesses, so to have the opportunity to work with an organisation such as Beavertown who are headquartered less than two miles away from our stadium makes this relationship extra special. This is yet another example of how the stadium development is supporting local business, while the unique concept of a Microbrewery and Taproom inside a football stadium encapsulates our desire to innovate at our new home as part of our ambition to offer all our guests a unique matchday experience."
Logan Plant, Founder, Beavertown said: "The opportunity to work with Tottenham Hotspur to deliver the Premier League's first microbrewery is something of which we are immensely proud. The ability to brew on site and serve our beer just metres from where it is brewed is super exciting. We aim to stimulate the Spurs fan and take them on a Beavertown journey, serving a range of different beers from our core line-up and specials as well as showcasing our Spurs x Beavertown collaboration beer and our Neck Oil Session IPA throughout the stadium. The ambition the club has for its New Stadium is mind-blowing and we are thrilled to play a part in helping them deliver their vision of an unparalleled stadium experience. The partnership with Spurs offers us an amazing opportunity to get our beers in to the hands of a new audience, the thirsty football fan masses, which in turn gives us the ability to grow our Beavertown fanbase and aligns perfectly with our mantra of getting great beer on to every street corner."
Please click here for more information.