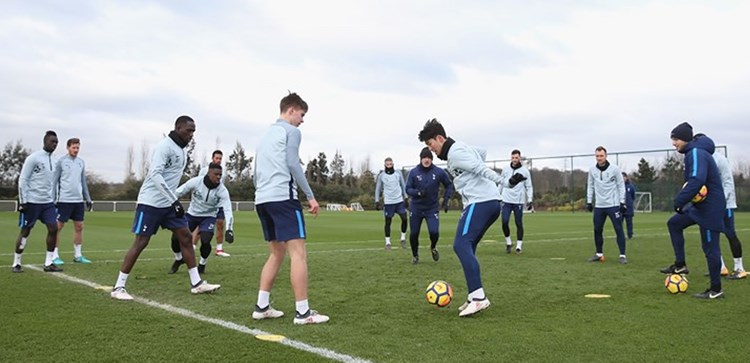 Hotspur Way
There are 15 grass pitches across the site including four dedicated solely for First Team training and one and a half artificial outdoor pitches with floodlighting. 
The Training Centre has been designed with environmental protection and sustainability in mind. The focus was on enhancing and reinstating key features of the local environment including restoring historic hedgerows and field boundaries as well as significant additional planting, an organic kitchen garden and orchard.
The Club planted over 150 new and semi-mature trees and thousands of new plants, hedges and flowers across the site in order to establish and enhance the ecological habitat.
An attenuation pond has established a wetland and intermittent wetland habitat with natural plant and wildlife, which is also designed to control the flow of water off-site through the historic restored sluice gate.
The architecturally designed main building is highly energy efficient, with world-class facilities throughout. The ETFE roof over the artificial pitch uses a similar material to that used for the biodomes at the Eden Project in Cornwall.
A sedum 'green' roof was installed to significant portions of the main building to provide an ecological roof covering and enable the capture and re-harvesting of rain water across the centre.
Over 10% of energy is produced on site through some form of renewable source such as the photovoltaic array on the main building roof and the air-source heat pumps which provides the building cooling system.
The Club, as part of its commitment to the area in which the Training Centre sits, is investing £2.3m into the community over the next 10 years. This has already led to the delivery, by the Tottenham Hotspur Foundation, of 19 new programmes across the London Borough of Enfield and surrounding areas.
The community programmes have already engaged over 2500 people across all age groups, both able-bodied and disabled and has delivered over 17,000 hours of education, mentoring, coaching and care support.