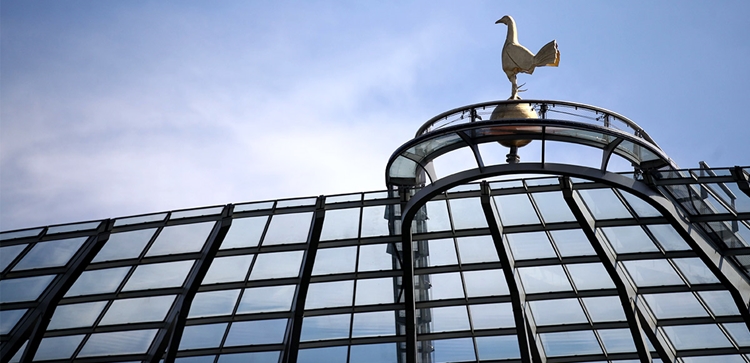 Football Leadership Diversity Code

Equality, Diversity and Inclusion is at the heart of everything we do. We are proud to be a founding signatory of the Football Leadership Diversity Code (FLDC) and continue to strive towards its targets. The code aims to address underrepresentation within football so that everyone has equal access to opportunities, aligning with the Club's vision to create an environment in which everyone feels welcome and has equal access to the Club, it's services and facilities.
The most recent data submitted for the FLDC review period (1st August 2021 to 31st July 2022) shows that the Club has met its target for Black, Asian and Mixed-Heritage (BAMH) new hires within the senior leadership category for the second year in a row. It is important to note that the FLDC data looks specifically at new hires and does not represent our existing senior leaders or the internal opportunities for progression into these roles. Furthermore, in light of the Club's continued growth, we have recently formed the Spurs Leadership Team. This team is made up of directors who have responsibility for key departments, who will work with the Board to maximise opportunities and to innovate for future success, including embedding our EDI ethos and initiatives.  
After the FLDC publication in 2021, we committed to bridge the gap in the targets for the Team Operations category, in which sits a vast range of departments from Finance, IT, Partnerships and Marketing, to Content, Medical and more. As such, this area has seen the largest growth with the most recruitment opportunities becoming available. We have remained committed to implementing best practices and have continued to utilise the FLDC's vacancy page, as well as ensure vacancies are advertised externally on a broad and diverse range of job boards. We are delighted to have met our target for BAMH recruits in this area and pleased to see such an encouraging increase with the female new hire target. Changes in underrepresentation in terms of ethnicity and gender will take time and FLDC targets will continue underpin our recruitment strategies for the 22/23 season.   
In our men's coaching teams, staff turnover was low during the FLDC review period and our targets in this area were therefore impacted by the reduced number of open vacancies available. The Club continues its strong track record of providing opportunities for black coaches to excel within the game – notable appointments in the current season have included Jermain Defoe and Yaya Toure, following in the footsteps of Chris Hughton, Chris Ramsey, Les Ferdinand, Ledley King and the late Ugo Ehiogu who have all begun their coaching careers at Tottenham Hotspur. The Club also runs community schemes enabling local young people from the local area to access our Coaching Excellence Pathway and gain employment with the Club – 31% of whom are from a BAME background.  
We are pleased to have demonstrated progression in surpassing our target for new Black, Asian and Mixed-Heritage hires within the Women's coaching teams and recognise there is still work to be done to meet our ambitious target of 50% for new female hires in this area. We remain committed to increasing the number of Black, Asian and Mixed-Heritage coaches in the professional game and will demonstrate this through the continuation of our support of the Premier League's Coach Inclusion Diversity Scheme (CIDS).
The recruitment statistics represented by the FLDC look specifically at candidates who have been shortlisted to interview stage.  The Club is committed to diversifying its workforce, which forms one of our six strategic, equality objectives, and progressing the actions specifically relating to recruitment strategies and practices outlined in the Equality Action Plan.  We have a responsibility to our current and future workforce and supporters to ensure that we implement all necessary actions to increase representation within our workforce and we remain committed to progressing towards the FLDC targets this season.