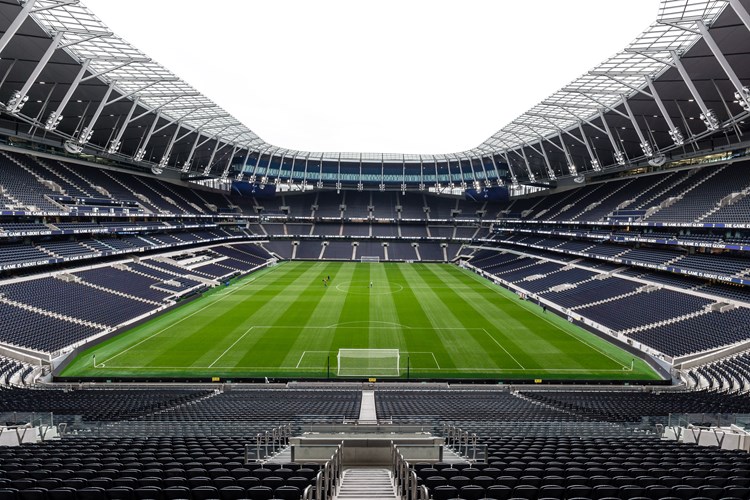 Tottenham Hotspur Limited Club Anti-Slavery and Human Trafficking Statement
About us
Tottenham Hotspur Football Club (the 'Club') is one of the world's leading football clubs. It has business operations which include football operations, retail, ticketing, and membership schemes along with commercial partnerships, sponsors and suppliers which operate in territories across the world.
This statement covers Tottenham Hotspur Limited and all subsidiary organisations including Tottenham Hotspur Women Football Club Limited and Tottenham Hotspur Football and Athletic Co Ltd (the 'Group').
The Club operates Tottenham Hotspur Football and Athletic Co. Ltd which plays in the English Premier League and Tottenham Hotspur Women Football Club Limited which plays in the English Women's Super League ('WSL'). The Club also has an independent charitable body, the Tottenham Hotspur Foundation, which works to create opportunities that change the lives of those living in our local communities and around the world.
Our business 
We manage our business through the operation of professional sports teams. Our revenue is received through three main revenue streams: Commercial, Broadcast and Matchday.
• Within the commercial revenue sector, we monetise our brand through sponsorship, retail, product licensing and content.
• We benefit from the distribution and broadcasting of live football content; directly from the revenue we receive, and indirectly through increased exposure for our commercial partners. Broadcasting revenue is derived from the centrally negotiated domestic and international television and radio rights to the Premier League and UEFA competitions.
• The Club's state-of-the-art home, the Tottenham Hotspur Stadium, is a multi-use venue which plays host to selected fixtures from the Premier League and WSL (domestic and European cups), NFL games, concerts, rugby matches and boxing, and will stage further world-class sport and entertainment events that will help to boost the local economy.
Our approach to modern slavery
Modern slavery is a crime and a violation of fundamental human rights. It takes various forms, including slavery, servitude, forced and compulsory labour and human trafficking, all of which have in common the deprivation of a person's liberty by another in order to exploit them for personal or commercial gain.
The Club is committed to ensuring there is transparency in our own business and in our approach to tackling modern slavery both within our business and through our supply chains, consistent with our obligations under the Modern Slavery Act 2015.
The Club takes a zero-tolerance approach to slavery, in all its forms, and we expect the same high standards from all our contractors, suppliers, and other business partners. As part of our contracting processes we include specific, clear prohibitions against the use of forced, compulsory or trafficked labour, or anyone held in slavery or servitude, whether adults or children, and we expect that our suppliers will hold their own suppliers to the same high standards. We also conduct financial/reputational due diligence on suppliers where we consider a threshold of risk is met.
The Club's internal practices are free from slavery, in all its forms, and in accordance with the employment laws of England and Wales.
Our supply chain
Our supply chain includes manufacturers of our licensed products and suppliers of merchandise, office equipment, catering products and services, medical treatment and supplies, software, food and beverages and maintenance services.
All suppliers that make either licensed products or merchandise for the Club must supply an Ethical Audit for every factory used. The audits are carried out by a recognised third-party auditor.
All of our suppliers are required to sign up to the Club's Ethical Code of Conduct and Anti-Slavery and Human Trafficking Policy and agree to ensure that their stakeholders will comply with those policies and shall not in any way contravene applicable legislation relating to slavery and child labour.
The Club has the right to terminate the relationship with an individual or organisation if they breach any of the conditions of this clause in their Agreement.
Our policies and procedures
The Club's Anti-Slavery and Human Trafficking Policy applies to all persons working for the Club or on our behalf in any capacity; including employees at all levels, directors, officers, agency workers, casual workers, seconded workers, volunteers, interns, agents, contractors, external consultants, third party representatives and business partners.
As part of our initiative to identify and mitigate risk we encourage all employees to raise concerns about any issue or suspicion of modern slavery in any parts of our business or supply chains by utilising our Whistleblowing Policy. The Club aims to encourage openness and will support anyone who raises genuine concerns in good faith under the policy.
The Club operates several policies with the aim of identifying modern slavery risks and steps to be taken to prevent slavery and human trafficking in its operations, and where necessary will work with and report to relevant authorities.
Training on our policies and on the risk that the business faces from modern slavery in its supply chains, forms part of the induction process for all individuals who work for us and our zero tolerance approach to modern slavery is communicated to all suppliers, contractors and business partners at the outset and for the duration of our business relationship with them.
Our commitment and approach is directed and backed by the Board of Directors of the Club.
This statement is made pursuant to section 54(1) of the Modern Slavery Act 2015 and constitutes our Group's slavery and human trafficking statement and will be reviewed and, where necessary, updated within six months of our financial year ending 30 June 2023.
Signed and approved by Matthew Collecott
Group Operations and Finance Director