The H Club
Welcome to The H Club, a discerning private Members' Club, thrust into the world of entertainment. Steeped in the history of Tottenham Hotspur's founding years, The H Club will honour those before us as we forge our bold vision for the future.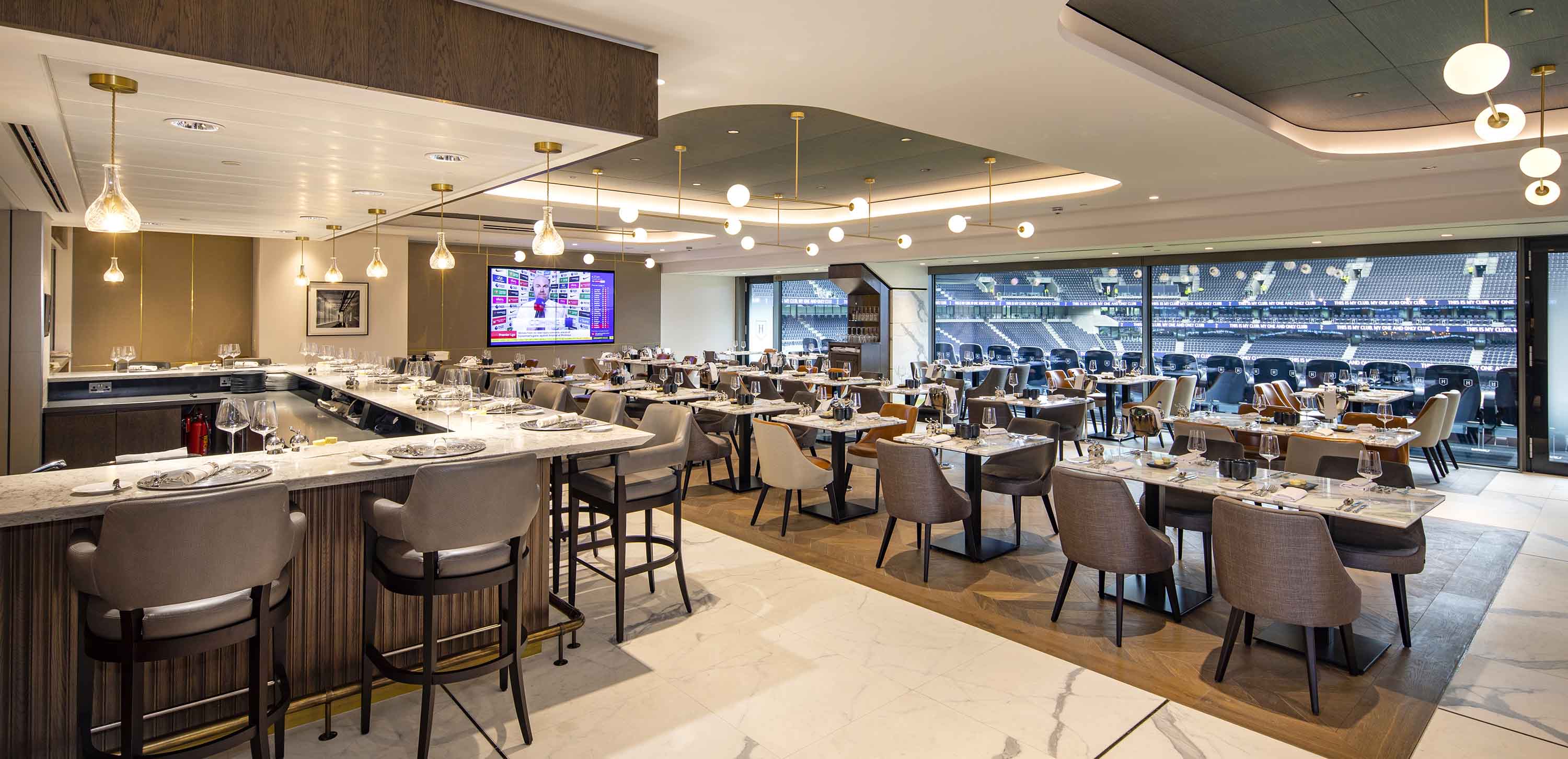 Each match Members are able to choose from a number of exceptional dining options developed
by our prestigious chef partners. From dining with some of our greatest ever players in the Players dining room, to a private audience at the Chef's Table, served by our celebrated Chefs, there is an exceptional experience to be had at every match.
Members also have exclusive access to their own Private Members Bar. The Luminaire Bar, and The Vault, our private dining experience where guests will be guided through exquisite food and wine pairings.
Outside of matchdays, Members will have access to priority ticketing for concerts and events, access to the first team, and opportunities to attend other exclusive events in the stadium or at our state of the art training centre.
New Celebrated Chefs This Season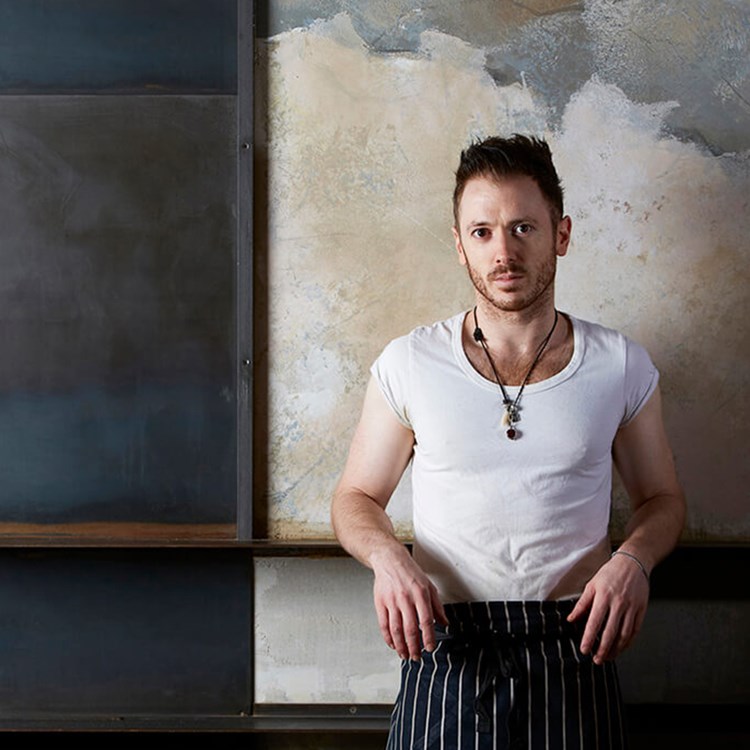 Ollie Dabbous
Ollie Dabbous is the co-founder and executive chef of Hide restaurant in Piccadilly. Previously the Michelin-starred chef/owner of the highly esteemed restaurant Dabbous, famed for its stripped-back fine dining and industrial decor. Dabbous closed in 2017 after five years so Ollie and the team could concentrate their energies on Hide, which opened in 2018 to great critical acclaim. Hide was awarded a coveted five stars in the Evening Standard, GQ restaurant of the year, as well as a Michelin star, all within six months of opening.  
No stranger to the spotlight he is regularly a judge on MasterChef Professionals and appears on Saturday Kitchen.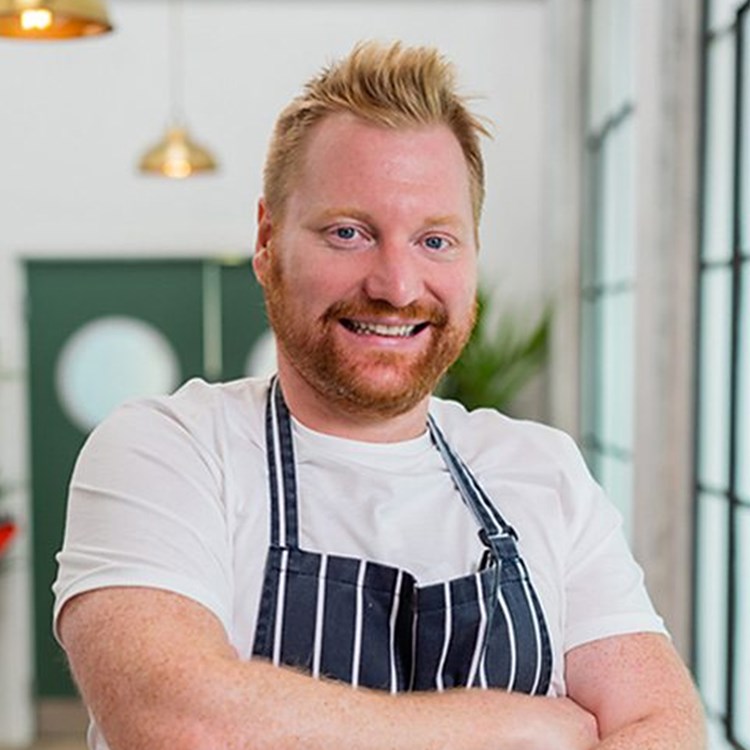 Nick Beardshaw
Nick Beardshaw began his career at the Michelin-starred restaurant The Castle in Taunton under Richard Guest and after 2 years was promoted to Chef de Partie. 
Following his time at The Castle Nick went on to gain a world of experience working in Midsummer House, The Hand and Flowers and The Coach which in turn earned a Michelin star, Nick opened Kerridge's Bar & grill at Corinthia London in 2018. 
Currently Nick serves as the Head Chef at Kerridge's Bar & Grill, led by the renowned British chef Tom Kerridge. At Kerridge's, Nick's culinary expertise shines through in his carefully curated menus, which celebrated the best of British produce and deliver exceptional dining experiences for guests.  
Nick describes his cooking as robust, refined no-frills cooking using only the very best ingredients he can find.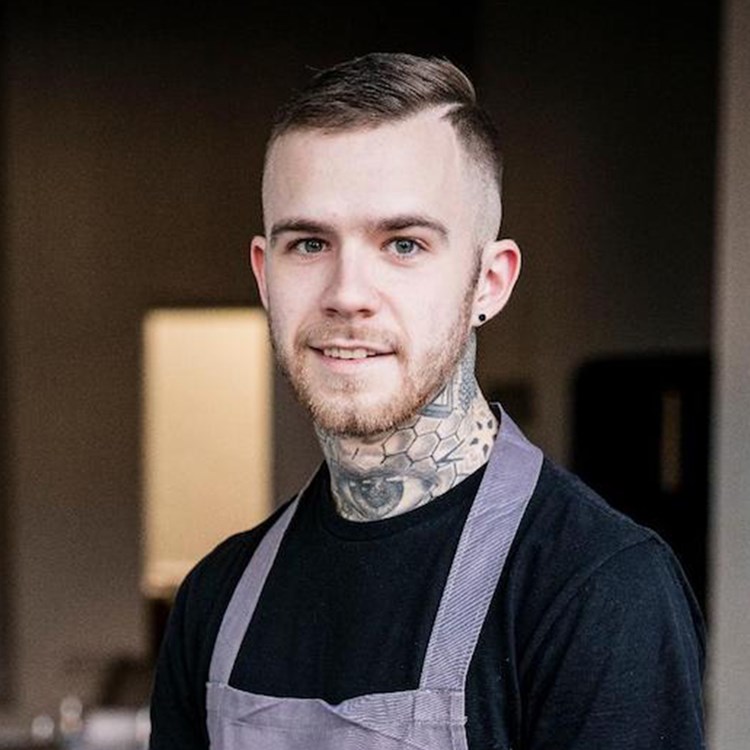 Ben Murphy
Ben Murphy is a talented and renowned UK chef known for his culinary expertise and innovative approach to modern British cuisine. With his passion for creating visually stunning and flavour-packed dishes, he has garnered much recognition and acclaim in the culinary world. 
Currently, Ben Murphy is the head chef at Launceston Place in London. Throughout his career, Ben has received numerous accolades and awards, including 'Chef to Watch' by The Good Food Guide, 'Breakthrough Chef of the Year' at the Food & Travel Awards and 'National Chef of the Year 2023.'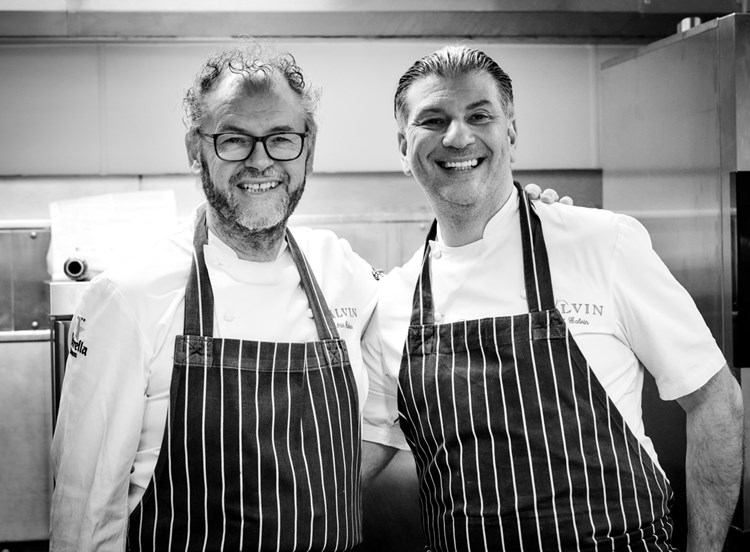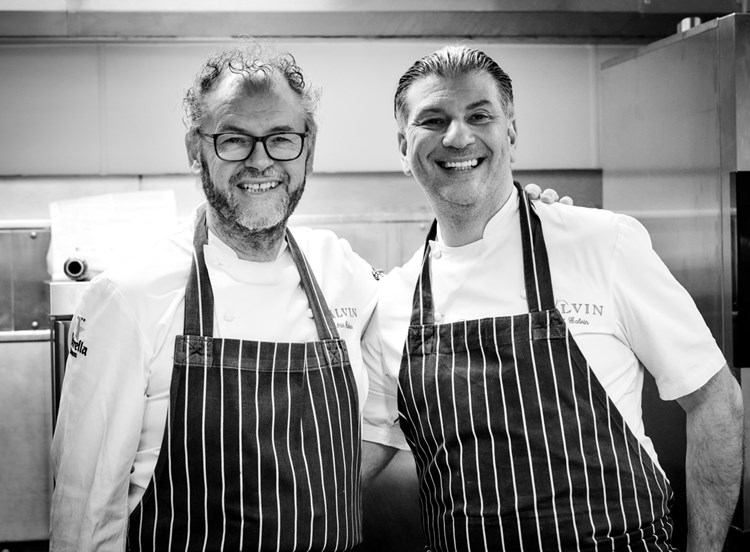 The H Club Chefs
The Galvin brothers have over 75 years' experience between them, with the majority of these years in London. Chris & Jeff welcome thousands of customers to their restaurants each month and enjoy the privilege of being the first British brothers to hold a Michelin star each in different properties.
Membership Benefits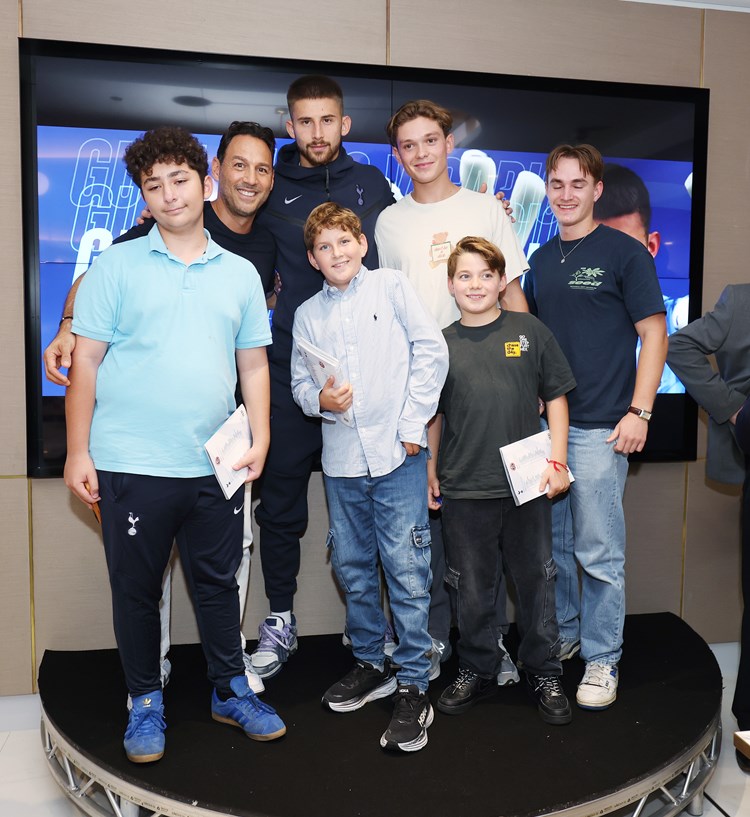 Player Moments
We will regularly have first team players visiting members in the H Club after home fixtures for a mini Q&A. After which, a limited number of members will have a chance to get a photo with the player.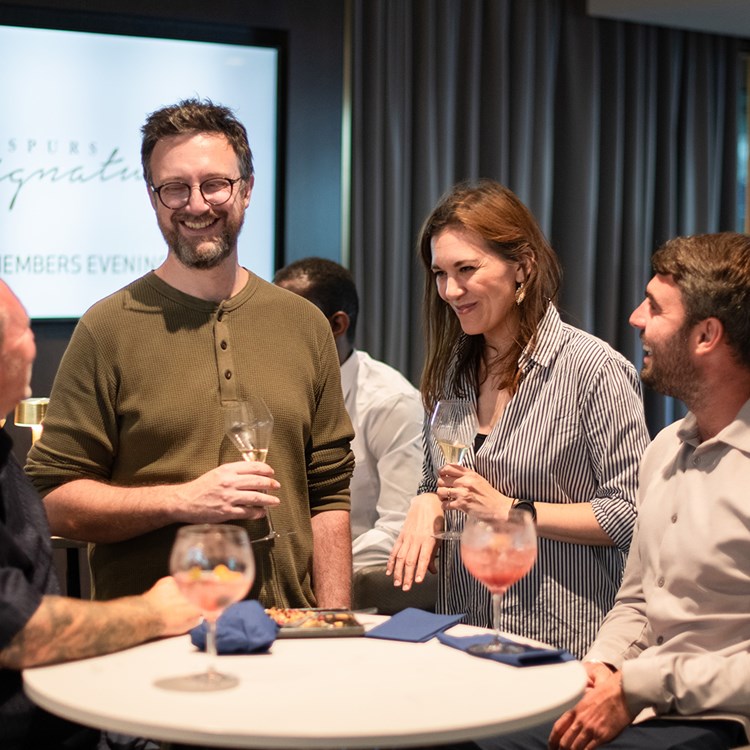 Signature Events
Spurs Signature is an exclusive benefit adding value to your Membership. Our Spurs Signature series gives you access to Club events, Private dinners, discounts with our Club Partners and much more.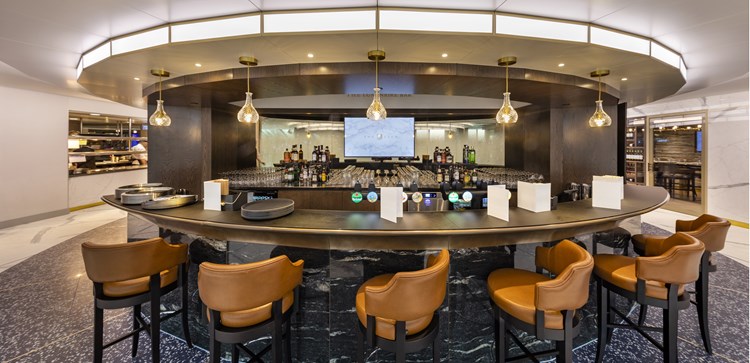 The Luminaire Bar
Harking from our 19th Century foundation under the glow of a street light, the Luminaire Bar offers elegant light bites, stunning drinks and a simply effervescent atmosphere.
This area also often houses member events ranging from wine tasting to fragrance experiences with Molton Brown.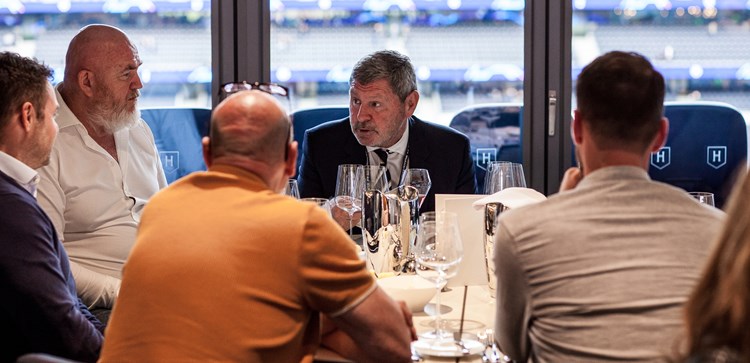 The Players' Table
The Players' table gives our members the opportunity to share the best food with some of the Club's greatest players.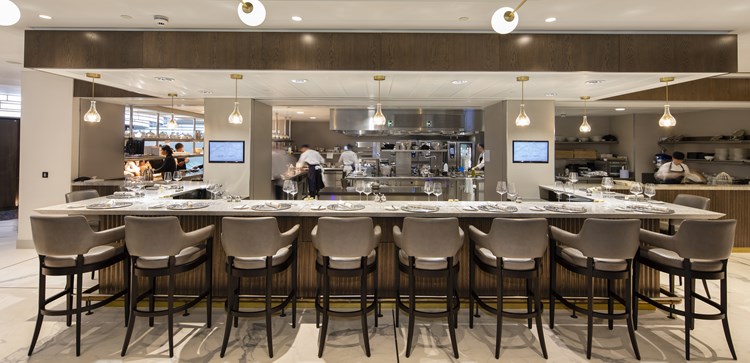 The Chef's Table
Sit back and let one of our celebrated chefs talk you through your food as it is prepared before you. Our members will have the opportunity to dine with our charismatic chef partners.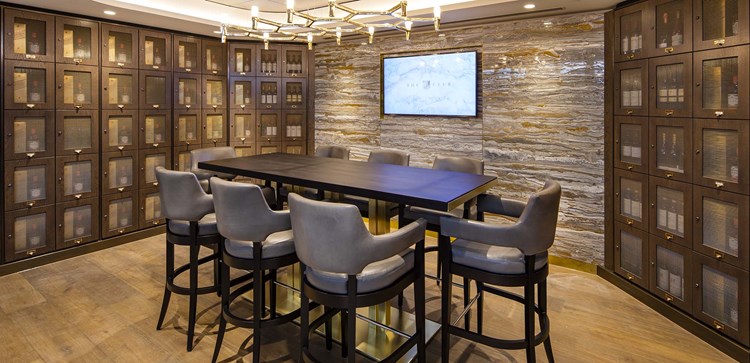 The Vault
The Vault is a glass-fronted wine room lined with bespoke designed timber and brass 'vaults' housing guest's own wine collections. The Vault hosts a private dining table for six where guests will enjoy fine dining from a tasting menu.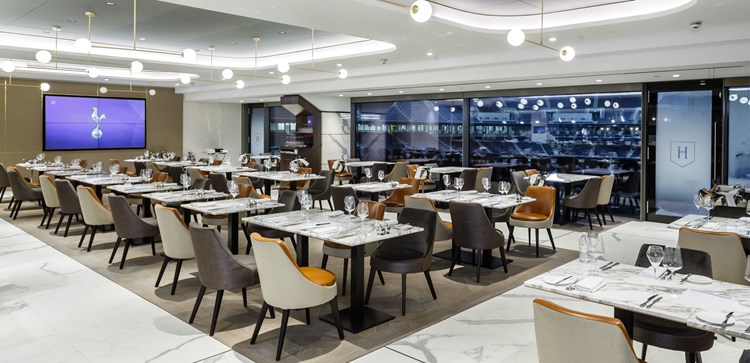 The Brasserie
The Brasserie is a light and airy space forming part of The H Club Members Club. The H Club Brasserie offers a relaxed setting so that guests can make the most of their matchday experience.
Members will enjoy a 3-course pre-match menu, with snacks on arrival, and on offer at both half time and full time.
Be up close to the action as you watch the chefs working away, around a kitchen that was designed by Albert Roux.
When our guest chefs are present, you will get to enjoy watching them prepare and serve the food to members on the Chef's Table.