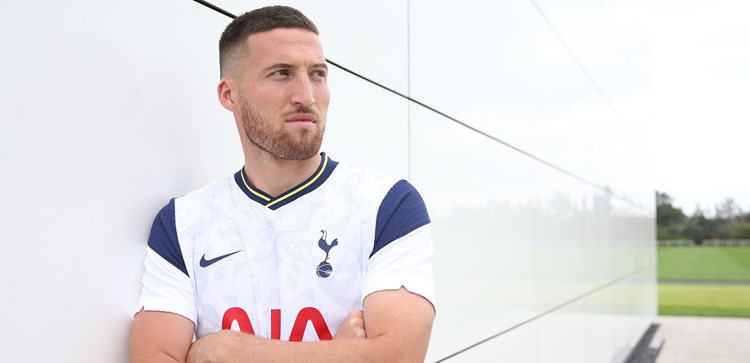 'I'm so happy I don't have to play against him again' - Jose on Doherty
@SpursOfficial
Wed 02 September 2020, 13:05|
Tottenham Hotspur
Jose Mourinho paid Matt Doherty the ultimate compliment after the full-back's switch from Wolves to Spurs last weekend.
"I hate to play against him, so I'm so, so happy I don't have to play against him again," said Jose, after the Republic of Ireland international put pen to paper on a deal until 2024.
At Molineux for 10 years, Matt was a key player in Wolves' rise from League One back to the Premier League. Returning to the top-flight in 2018/19, he played 74 of their 76 league matches as Nuno Espirito Santo guided his team to successive seventh place finishes and the quarter-finals of the Europa League. In that time, he's scored 15 goals and claimed 15 assists.
"I'm so happy that we have him," added Jose. "He's had an incredible career for Wolves - League One, Championship, Premier League, Europa League, he's done everything for them. So, job done there.
"I know he's leaving with a lot of pride, but this is a new step for him and he's full of motivation and I'm so, so happy.
"We always want to have the best players, the best possible squad, we are going to have months of competition, non-stop, so we need a better squad than we had and these three players, Joe, Matt and Pierre, the Club did amazing to give them to the squad, and that's really important for us. We are going to be stronger."
Matt Doherty - first interview...