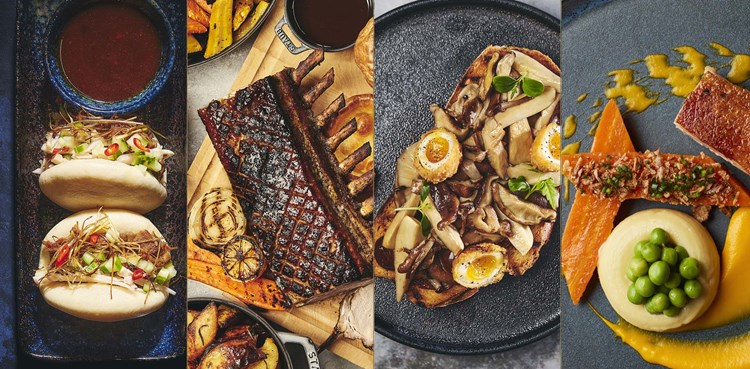 Conference & Events Menus
@SpursOfficial
Fri 02 October 2020, 15:40|
Tottenham Hotspur
Mouth-watering experiences
Our experienced culinary team at Tottenham Hotspur Stadium are committed to bringing you and your guests the perfect food and drink for every occasion.
Our award-winning Executive Head Chef, Mark Reynolds, helps you create unforgettable experiences with exceptional food at the heart of them. His team uses the highest quality local suppliers to deliver great tasting, modern, seasonal and sustainable menus for your event.
All of our menus are developed sensibly to help fuel your meeting or event throughout the day and keep you and your guests alert.
A Sustainable Approach
All food produce served at the stadium, where possible, is locally and sustainably sourced. We work closely with Levy, our catering partner, to continue to identify and improve further sustainably sourced food options to cater for various dietary requirements, including plant-based food options.
Our menus use a minimum of 80% British seasonal fruit and vegetables, and 25% of the menus are plant-based, vegan or vegetarian. All of the fish used is MCS grades 1-3 and free-range eggs are used as standard. We have sought to source more environmentally sustainable alternatives to single-use plastic and will continue to do so as part of our commitment to phasing out single-use plastics from our operations.
Get in touch
If you would like to speak with a member of our Events Team, simply contact us in one of the following ways:
 0208 365 5140
  events@tottenhamhotspur.com
Or register your interest by completing the form below and we'll get in touch with you.