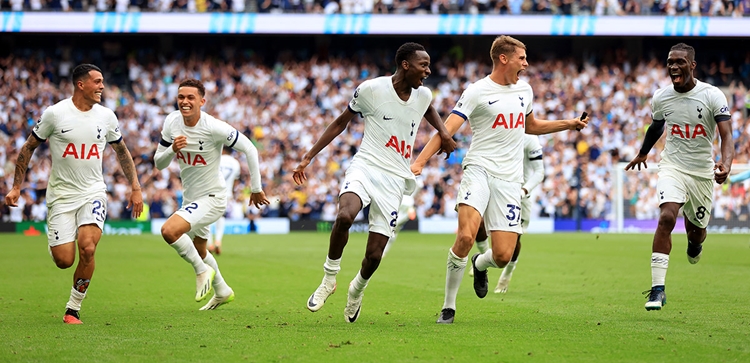 Brennan: "I was caught up in the moment…"
@SpursOfficial
Mon 18 September 2023, 16:15|
Tottenham Hotspur
Brennan Johnson didn't quite know where to turn in the magic moments after Deki Kulusevski struck our late, late winner against Sheffield United on Saturday.
"It was crazy," he told us on SPURSPLAY's Review Show after the 2-1 victory in the Premier League. "I didn't know who to run up to, to be honest. I saw Deki run off, Richy run off, I was caught in the moment, but those are the moments you dream of. To be involved in something like that in my first game only means there are good things to come."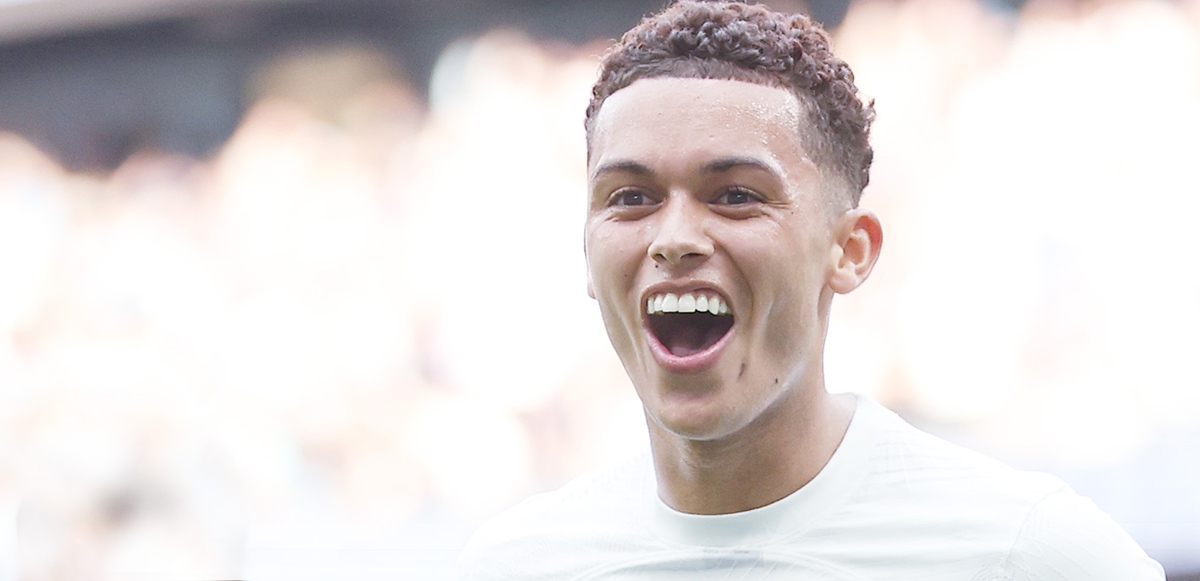 Snapped up from Forest on deadline day, Brennan came off the bench for his debut on 80 minutes - as it turned out, with 22 minutes remaining - with us dominating possession but chasing a 1-0 deficit against a stubborn Blades' defence.
It looked like he'd made the perfect start by equalising two minutes after his introduction, only for his goal to be ruled offside, but we eventually turned it around in dramatic style as Richarlison headed home for 1-1 on 98 minutes before Deki's winner timed at 90+10 – the latest winning goal in Premier League history.
"I guess it doesn't get much better than that," added Brennan. "It was a pleasure to be here and just showed how much of a dream come true it is to be here and playing games like this… I'm so happy right now.
"I'll be honest, I was a bit nervous, excited… playing in a team like this, even when we went 1-0 down, you know you'll get the opportunities to make things happen. It showed today, the players who came on made a real impact and to get the goal so late was incredible.
"It shows what we're about. We never give up, first and foremost. We keep running until the end of the game, which could be 100, 110 minutes, that's the way the league has been this season. It was important to keep going.
"I knew we always had time. Even at 90 minutes, we saw 12 minutes added on and the boys were in good form, everyone fit, strong and we knew we could keep going. When you have players of the quality of Richy and Deki you can never give up. We go until the last seconds, and so it proved today."