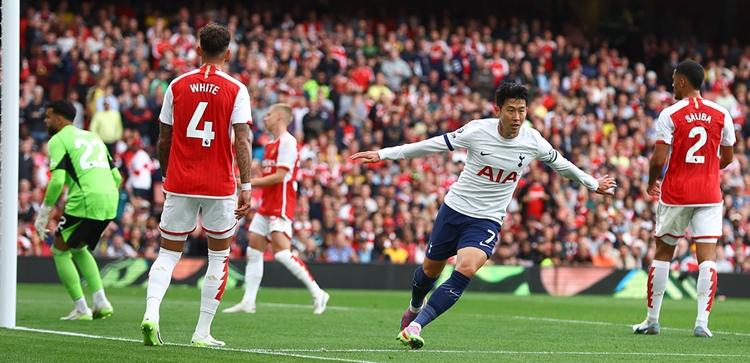 Arsenal 2-2 Spurs | Ange on Sonny: "Phenomenal… he was the catalyst to us getting a result"
@SpursOfficial
Mon 25 September 2023, 16:00|
Tottenham Hotspur
Ange Postecoglou paid tribute to Heung-Min Son after a captain's display in Sunday's 2-2 draw at Arsenal.
Ange felt Sonny led the group with his work rate, on top of two clinical finishes that secured a point as we twice came from behind to maintain our unbeaten start to the Premier League campaign.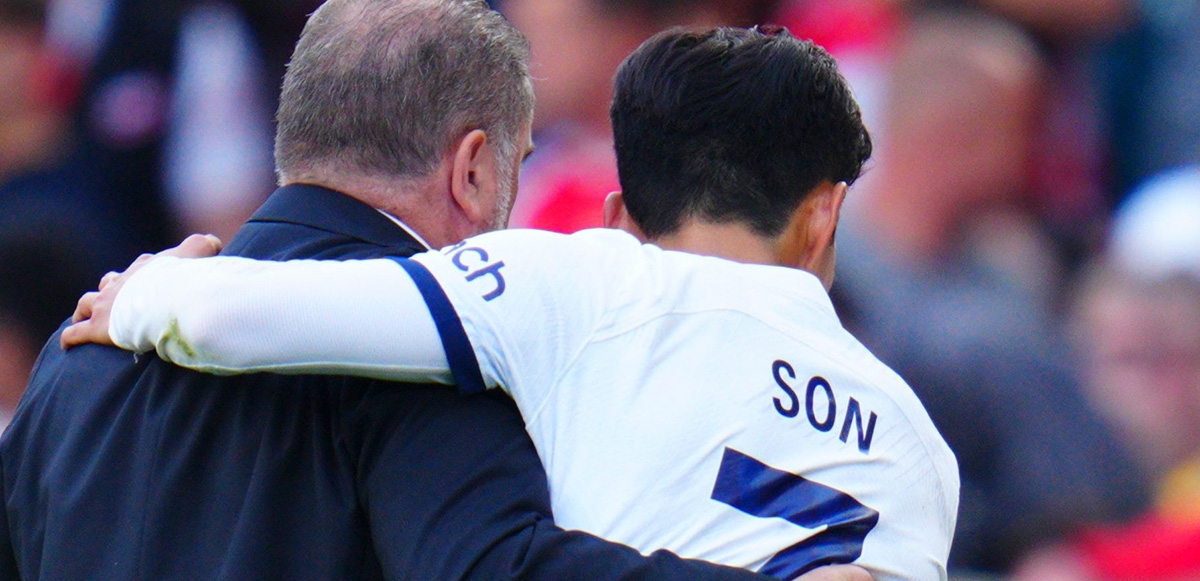 Speaking on The Review Show on SPURSPLAY, Ange told us: "Footballing-wise, we're very much in the early stages of growth, but the character this group of players is showing already, the sprit within the group, it's outstanding, led by Sonny, who showed an unbelievable work rate today.
"James Maddison as well, he wasn't 100 per cent going into the game, with Cristian Romero, those three, they lead in every possible way in the right possible way.
"The reaction to both goals was outstanding, Madders pressing straight away, he's timed his pass perfectly and Sonny, total composure in that front third. Sonny's work rate, his closing down, apart from his goals… he was the catalyst to us getting a result today."
Speaking in his post-match press conference, Ange added: "Sonny has been outstanding as a leader and as a player. We have put him in that nine position now and he just works so hard. He is so team-first orientated, it is just incredible. His first thought is what is best for the team and when he puts himself in those positions he then has the quality to finish.
"I thought Madders was outstanding with both assists and Sonny was there to finish them off. I'm pleased for him because he's really invested in what we're doing. A lot of the team environment I talk about is driven by him, Madders and Romero, then guys like Bissouma out on the field, so it is great he is getting his reward."