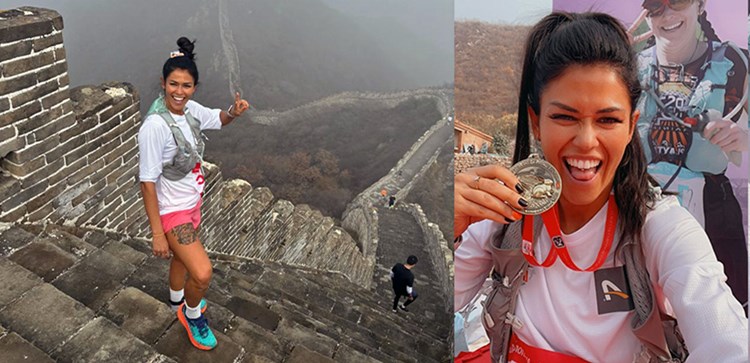 Shannon runs the Great Wall of China Half-Marathon to raise funds for ISF Cambodia
@SpursOfficial
Wed 08 November 2023, 19:45|
Tottenham Hotspur
Shannon Moloney isn't one to do thing by halves. So, there were no surprises that when she decided to run a half-marathon for charity, she wasn't going to settle for a 'flat' 13-plus miles. Instead, she took on the daunting prospect Great Wall of China Half-Marathon!
A popular former midfielder for Spurs Women, Shannon was part of the group of players who helped start the club's journey from the regional leagues to the Women's Super League. She also played for Lewes and still turns out for Hong Kong FC.
Shannon's love for the game and infectious nature meant she was perfect for a role in our Global Football Development team and she's now International Development Manager based out in Asia and a Brand Ambassador for AIA, who she works closely with in Asia.
Shannon attended the first-ever girls only football camp with youngsters from Cambodia taken to Koh Samui, Thailand, in partnership with ISF Cambodia*. Spurs fans may remember we wore the ISF logo on our shirts for the home match against Sheffield United in April, 2021, shirts that were later auctioned to raise funds for the charity.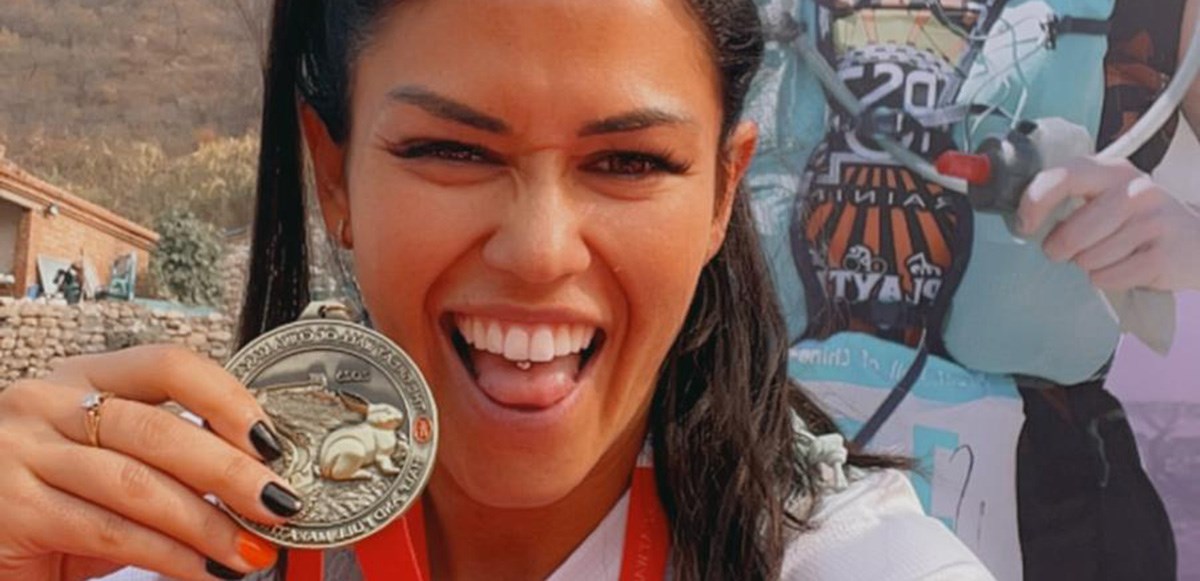 Having worked in Cambodia before, and spent time with the girls in Thailand, Shannon decided to raise funds for ISF by running the Great Wall of China Half-Marathon alongside her friend, Stephanie Poelman, last month – so far, she's raised an amazing £8,454.
"I've been supporting ISF for a couple of years, mentoring a fantastic group of female youth athletes," she explained. "I've visited Phnom Penh's urban slums and met the communities ISF serve. I've seen first-hand the incredible work ISF does to break barriers to education and sport for Cambodian children living in poverty.
"This year, in May ISF ran an elite girls' football camp and just spending more time around those girls… I just wanted to try and do as much for them as I could. It's not just about finance, it's about awareness, you just see the power of football in the community and the work AIA and Spurs do in the region, what they do is amazing.
"I've a saying, 'pick your hard', and thinking about what these kids have to do daily, physically, emotionally… I'm lucky, I get to wake up every day with lighting, air conditioning, water, food. I've listened to the families' stories, and they break your heart.
"It was about doing my bit. So, this was about taking myself out of the comfort zone. I still play football a little at Hong Kong FC, I'm hanging one for dear life there, and started to prepare properly around March time.
"I could have done a 'flat' half-marathon, no problems, but this one was tougher. At one point, we were 850 metres up, I was crawling up, literally! It was almost vertical. It was magical, though. I remember reading about the Great Wall and looking at photos in an encyclopedia. It's always been on my bucket list to see it, so I managed to tie it all together and get it done."
Shannon is now back at work in Hong Kong. What will be her next adventure? "I try to do something to raise funds for charity every year," she added. "My little nephew was born prematurely, so I did something for Tommy's, the Royal Parks Half-Marathon last year. I'm already thinking of the next one – who knows what that will be!"
*ISF uses education to transform the lives of thousands of underprivileged children in Cambodia, a country where nearly 49 per cent of children live in multidimensional poverty. The charity's educational initiatives touch the lives of hundreds of students a year who have dropped out of formal education or have not had the opportunity to attend a school. These students are given an accelerated learning curriculum, as well as invaluable support in healthcare, nutrition and career development. Sport also plays a key role in the impact that ISF has in some of Cambodia's poorest areas. Its award-winning football programme sees thousands of children of all abilities participate, and ISF is the first organisation of its type in the country to provide opportunities for players with disabilities and HIV. AIA Cambodia has worked with ISF for a number of years and our Global Football Development coaches have spent time in Cambodia's capital, Phnom Penh, working with participants and volunteer coaches to support ISF's grassroots football initiative.