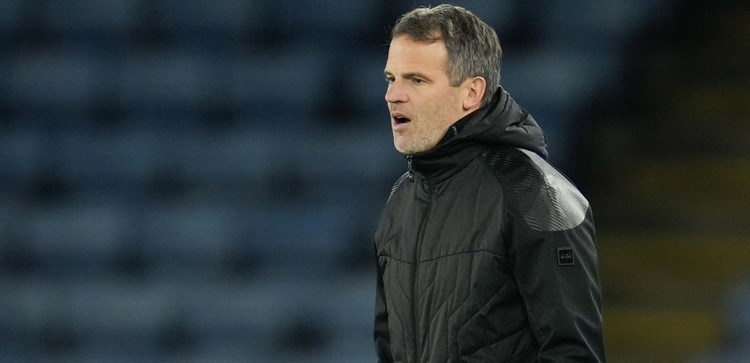 Leicester 1-1 Spurs (WSL) | Robert's verdict: "A great performance in a tough away game"
@SpursOfficial
Sun 19 November 2023, 19:58|
Tottenham Hotspur
Robert Vilahamn again pointed to the manner of the performance as a positive sign after we played out our third consecutive 1-1 draw in the Women's Super League at Leicester City on Sunday.
Having surrendered the lead at home to both Everton and Liverpool to share the spoils in our previous two matches, this time we had to fight back from behind after Janice Cayman had given the Foxes a first-half lead on the counter-attack at the King Power Stadium.
Celin Bizet, on target in spectacular style against the Reds last week, was again the one to find a breakthrough for us early in the second half, running onto Martha Thomas' excellent through ball to sweep home but, despite creating a host of other chances over the course of the game, we couldn't find a winner.
Head Coach Robert was understandably disappointed not to have claimed maximum points, but was nevertheless impressed with the way in which we took the game to our hosts.
"In the other two games we've led 1-0 and they came back to 1-1 and then you are very disappointed but I think here they started well," he told SPURSPLAY. "They created a good chance, they created one nice goal but after that we actually created a lot of good chances in the first half and in the second half I think we were actually are brilliant – we played in the offensive way we want to, we played through them, we created chances, we pressed high, scored one beautiful goal and we had so many chances, so for me that's a great performance in a tough away game. It's too bad we didn't win but we are focusing on how we perform and right now the girls are brilliant.
"We haven't lost since the first game against Chelsea and we are dominant in the games as well. If you look at the games, it's one point today, we could have had three, but there's a few chances that we actually need to improve on because we should score in some situations, but it's also young players playing there and they need this experience to develop. I think when they get the chances they have to be really brave to take them. Today it was beautiful to see Ros (Ayane) and Ellie (Brazil) coming on with that energy, Asmita (Ale) who hasn't played too much, Ria (Percival) from the beginning too, so it's nice to see the squad now taking steps and not only the starting XI, so that makes me happy."
Watch Robert's post-match interview on SPURSPLAY