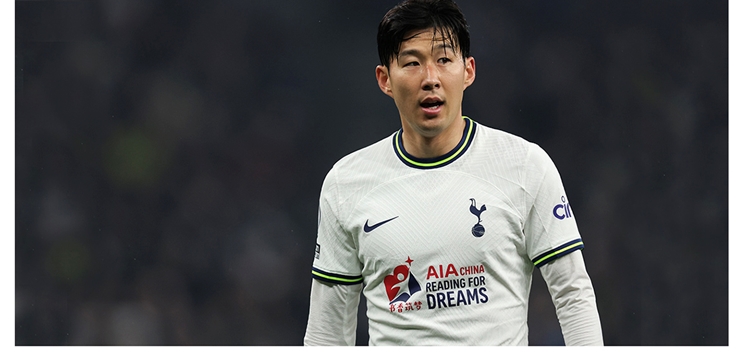 Auction now open for signed match-worn shirts from our match against Manchester United
@SpursOfficial
Thu 04 May 2023, 15:45|
Tottenham Hotspur
Signed match-worn shirts from our thrilling 2-2 draw against Manchester United on Thursday 27 April are now available to bid for via an online auction.
As part of AIA's long-term partnership with the Club, the sponsor logo on the front of the team's shirts that night was replaced with the logo of 'AIA China, Reading for Dreams' to raise awareness and funds for an initiative supporting the education of children in rural China.
Reading for Dreams provides students at village schools in mountainous areas with easy access to books. Since 2021, over 310,000 books have been provided to children in rural communities across Yunnan, Sichuan, Hubei and Henan provinces.
Reading for Dreams was formed in partnership between AIA China and the Amity Foundation, a charity that works to promote education, social welfare, public health, community development, environmental protection, disaster relief and other philanthropic undertakings in China and other parts of the world.
The shirts will now be auctioned to raise funds for both Reading for Dreams and the Tottenham Hotspur Foundation - the Club's official charitable body creating life-changing opportunities for people throughout our local community in North London.
The Club annually works with its Global Principal Partner, AIA, to identify a charitable cause from across the Asia-Pacific region to replace its shirt sponsorship with for one Premier League game per season.
Previous charitable causes to have benefitted from the initiative include:
AIA China Youth Football Development Fund
AIA Thailand 'Sharing A Life'
ISF Cambodia
AIA Better Lives Fund, Singapore
Visit the auction page now - follow the link below...