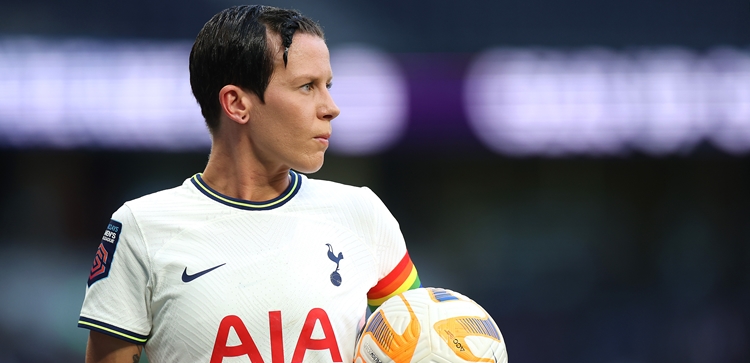 Ash looks ahead to season finale with 'all to play for'
@SpursOfficial
Fri 26 May 2023, 13:50|
Tottenham Hotspur
Ashleigh Neville says we will be fighting to end the campaign on a high in Saturday's final Barclays Women's Super League game of the season away to West Ham United, which kicks off at 2.30pm.
Both teams secured WSL survival with wins last weekend, but there are still bragging rights up for grabs, as whichever team wins Saturday's fixture will finish higher in the league table.
Our previous game against Paul Konchesky's side, a 2-0 defeat in December, could provide extra incentive to get one over our final opponents.
"We know it's not been our best season and we've obviously had to dig really deep to get those three points, but it means now that the pressure's off a little bit, but we want to go and finish on a high tomorrow against West Ham and get those three points on the board to finish as high as possible," Ash said.
"I think they're going to be a really hard team to break down. They're obviously going to want to beat us because it's a bit of a derby, a London rival team. It's at their home ground and whichever team wins will finish higher than the other one, so it's all to play for and we expect it to be a tough game.
"A win and a clean sheet would be great. It's not been our best season and we know that, but to finish that way would give us a push into starting next season on a high."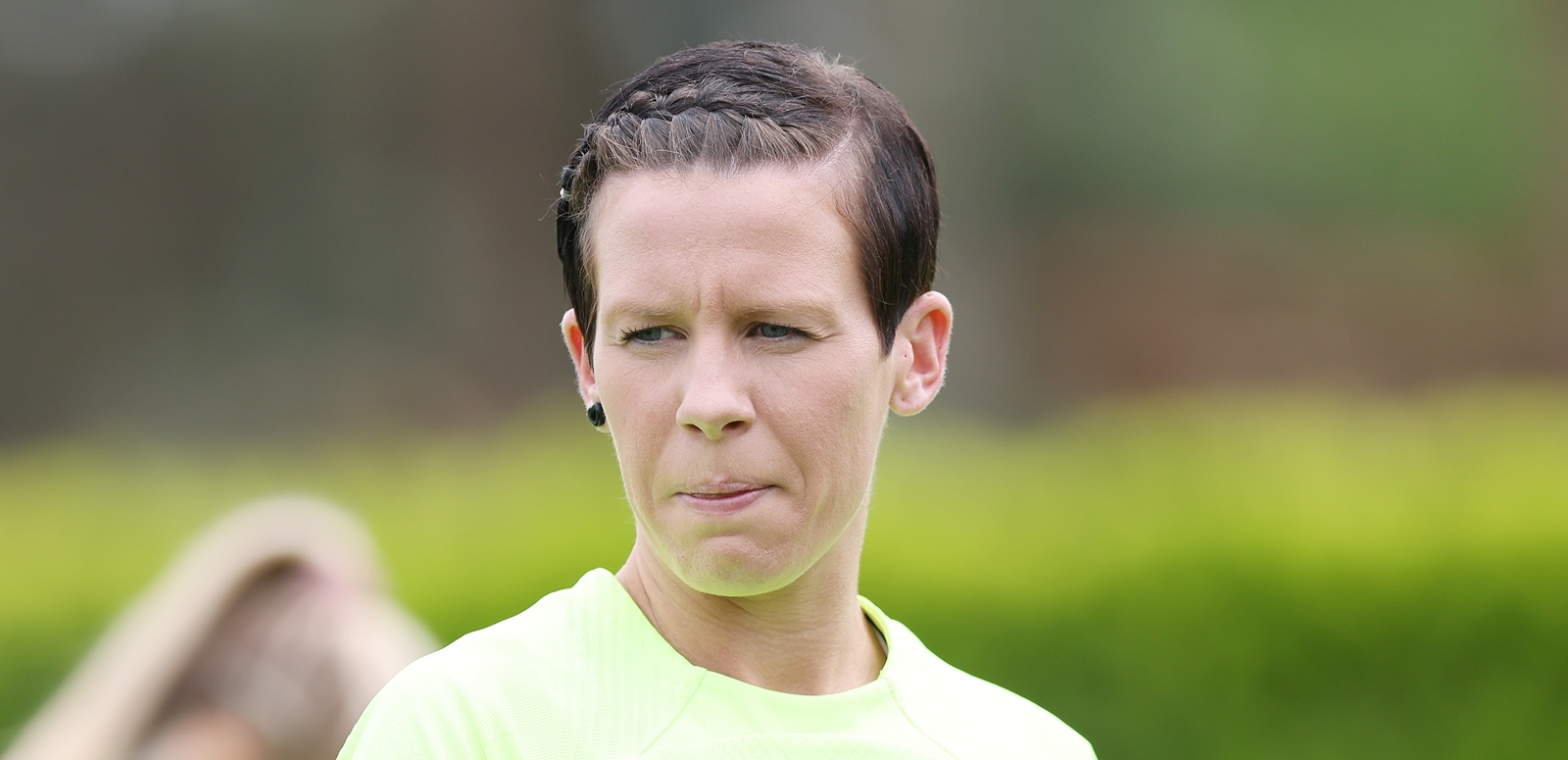 Reflecting on last weekend's 4-1 win against Reading at Tottenham Hotspur Stadium, Ash said: "We spoke about it quite a lot, to be honest, just to go out there and perform the way the team did under the pressure we were under was excellent. To go out and captain the side was an honour. 
"I was really proud of the whole team, including the staff, to go out there and put in such a good performance in front of the crowd with such pressure we were under in the relegation battle. To not only score four goals but to come away with the three points was massive.
"For the second goal, as Celin [Bizet] would say, pop, pop, pop! We use that quite a lot at the training ground at the moment. We've watched it back quite a few times and the build-up, where it's come from and how it went through, was next level.
"We knew how much that game meant and we had to stick together. To go out there and get those four goals, it shocked a lot of people. I don't think they were expecting it, especially with the pressure we were under. We're going to stick together one more game and then push onto next season."
Following the game, Ash was presented with the Goal of the Season Award, which she won with her 40-yard lob against Leicester City at the beginning of 2022/23.
"It was a long long time ago at the King Power Stadium," she recalled, "our first game of the season away. Once I scored it, I remember a lot of people saying 'that's going to be Goal of the Season.' We still had a long way to go and there have been some brilliant goals, but I think it's one of the best goals I've scored in my career, so I'm going to take credit for that one."