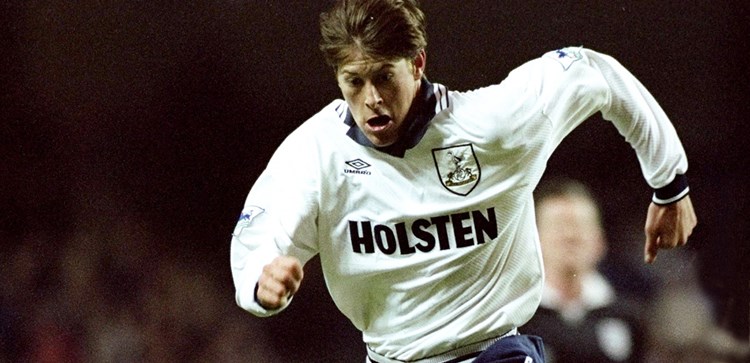 1 from 30 | Leeds v Spurs
@SpursOfficial
Thu 25 May 2023, 16:45|
Tottenham Hotspur
We've reached the end of our special feature for 2022/23 - 1 from 30 - as we've marked 30 years of the Premier League.
English football's new dawn kicked-off on the weekend of 15/16 August, 1992 as the FA Premier League replaced Barclays League Division One, ending a structure of Division One-Four that had been in place since 1958. Thirty years on, the Premier League is amongst the most watched and most valuable sporting leagues in the world.
In this series, we've featured a match from those 30 years that corresponds with our forthcoming fixture - so, for the final time, we look back to a trip to Elland Road and a 3-1 win against Leeds towards the end of the 1995/96 campaign.
Leeds United 1-3 Spurs - 2 May, 1996
We were knocking on the door of the top four when we travelled to Elland Road in May, 1996. There was only one Champions League spot available for the Premier League back then, but European qualification went down to fourth, and we were very much in the shake up.
After a slow start, a run of one defeat in 16 saw us climb up to third in December, a position we held until mid-January. Unfortunately, a sequence of four wins in the next 13 saw us slip to eighth with five matches left. We'd remain unbeaten in those five games, however, we only won one and therefore ended up level with Everton and Blackburn on 61 points, two points adrift of the top four - but eighth on goal difference.
That win was at Elland Road, where we recovered from David Wetherall's early header to dominate. Chris Armstrong volleyed home Teddy Sheringham's nod back from Darren Anderton's corner to level on 19 minutes before the familiar sight of Sheringham and Anderton combining for the next two goals, as Teddy completed a hat-trick of assists on the day. The striker split the home defence for Anderton to beat John Lukic one-on-one for 2-1 before the break and on 66 minutes, the clincher, as Anderton strode onto Teddy's slide rule pass in the box and fired home across Lukic.
Spurs: Walker, Wilson, Campbell, Mabbutt, Edinburgh, Anderton, Dozzell, Howells, Fox, Armstrong, Sheringham.
Watch the full match again...