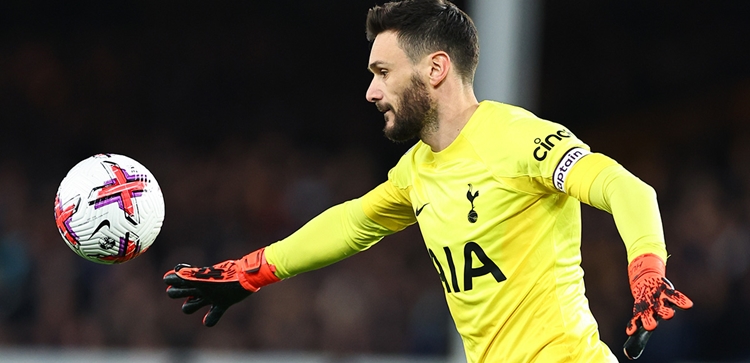 Everton reaction | Hugo Lloris
@SpursOfficial
Tue 04 April 2023, 13:45|
Tottenham Hotspur
Hugo Lloris was determined to take the positives away from Goodison Park after Everton's late, late equaliser denied us three points on Monday evening.
Harry Kane's penalty on 68 minutes looked like being enough for a big win but as the game ticked into six minutes of added time, Everton's spirited performance was rewarded by Michael Keane's thunderbolt into the top corner from 30 yards for the final 1-1 scoreline.
We looked in control when Abdoulaye Doucoure was sent off after a clash with Harry Kane on the hour and the striker soon put us ahead, drilling home from the penalty spot after Keane tripped Cristian Romero.
But Sean Dyche's team found the energy to push us back despite our man advantage, Lucas Moura was then sent off for a challenge on Keane with two minutes left and the mounting pressure led to Keane's strike, denying us the win that would have lifted us up to third in the Premier League. Instead, we moved back up to fourth, level on 50 points with Newcastle in third and Manchester United in fifth, although both Uniteds have two games in hand.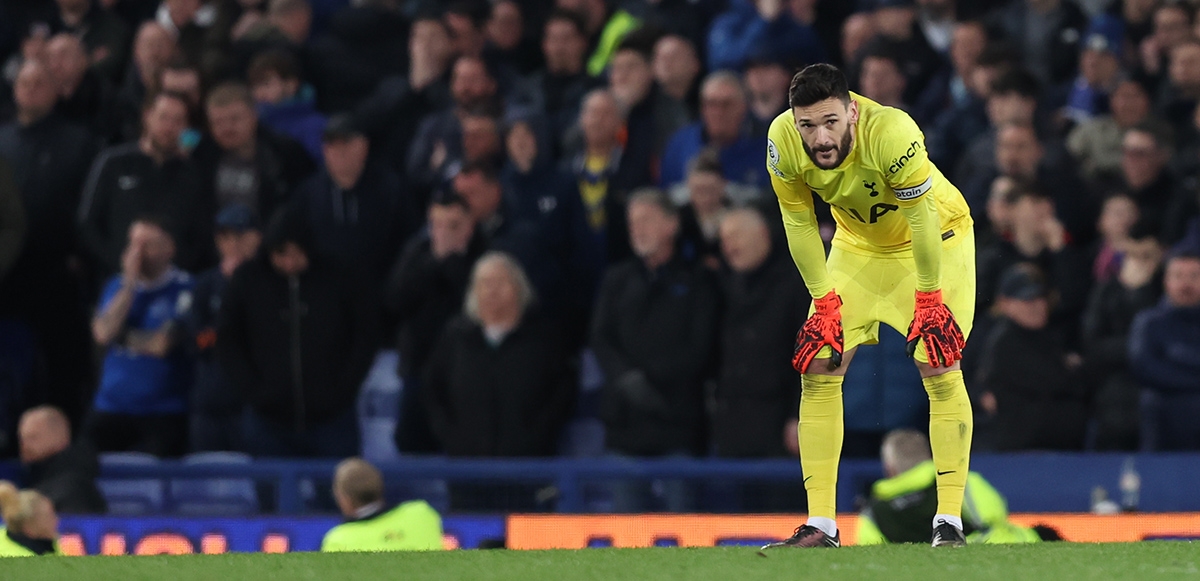 Skipper Hugo, back in goal after missing nine matches with a knee injury sustained late in our win against Manchester City on 5 February, spoke afterwards to SPURSPLAY.
Staying positive...
"It's important to stay positive. There were a lot of positive things tonight. It's a difficult place to deal with, especially with the change of manager. They have a lot of energy and you can feel it on the pitch. Also, they never give up, and they showed it again, unfortunately for us. The frustration is that we were so close again at the end of the game, so close to getting the points. Again, it's something we have to learn. It's not the first time we've conceded a late goal, it was the same at Southampton, now again."
Watch - Hugo on SPURSPLAY
'If there is one regret...'
"... it's the last 20 minutes - when we took the lead, we dropped our intensity. That didn't help the players who came on, then the red card (for Lucas) is one aspect that changed the dynamic at the end of the game, but that's part of football. Even 10 against 10, we have to stay strong until the end, don't concede chances, don't concede shots, don't concede anything. I believe when we are 1-0 up, 11 against 10, there was probably a better way to manage the end of the game. It's the Premier League. You cannot drop intensity, you cannot drop runs, you cannot stop to make the effort, even if you've already made a lot of effort, until the end. Anything can happen. Even if it the score is 2-0 up, you have to keep this intensity and mentality until the end."
Highlights - Everton 1-1 Spurs