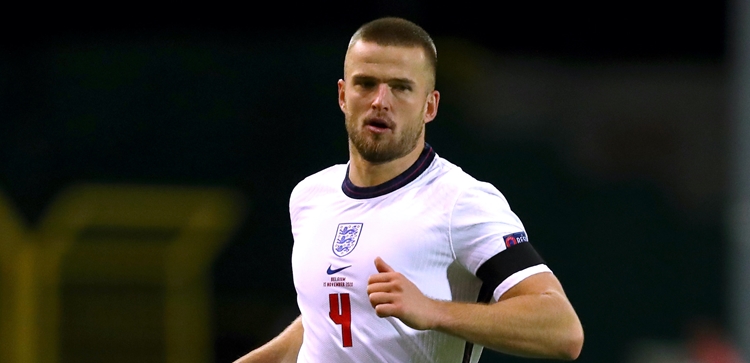 September international fixtures for our players
@SpursOfficial
Wed 21 September 2022, 15:55|
Tottenham Hotspur
It's the last international break before the World Cup, with a number of our players set for action.
Among the fixtures of note is Croatia's match against Denmark in the UEFA Nations League on Thursday evening, where Ivan Perisic could find himself up against Club team-mate Pierre-Emile Hojbjerg.
Elsewhere, Hugo Lloris (France), Ben Davies (Wales) and Maksim Paskotsi (Estonia) have withdrawn from their respective squads due to injury.
Here's the full list of international matches likely to involve our players over the international break (all kick-off times are UK)...
Wednesday 21 September
Dane Scarlett – England Under-20s tournament match against Chile in Spain – kick-off 7pm
Aaron Maguire – Republic of Ireland Under-19s European Under-19 Championship qualifier against Gibraltar in Wales – kick-off 4pm
Jamie Donley, Alfie Dorrington and Luca Gunter – England Under-18s tournament match against the Netherlands in Spain – kick-off 4pm
Thursday 22 September
Ivan Perisic / Pierre-Emile Hojbjerg – Croatia home UEFA Nations League match against Denmark – 7.45pm
Joe Rodon – Wales away UEFA Nations League match against Belgium – kick-off 7.45pm
Matthew Craig – Scotland Under-21s away friendly against Northern Ireland – kick-off 2.30pm
Ryan Sessegnon, Oliver Skipp and Djed Spence / Destiny Udogie – England Under-21s away friendly against Italy – kick-off 4.30pm
Friday 23 September
Heung-Min Son – South Korea home friendly against Costa Rica – kick-off 12pm
Rodrigo Bentancur – Uruguay friendly against Iran in Austria – kick-off 5pm
Richarlison – Brazil friendly against Ghana in France – kick-off 7.30pm
Eric Dier and Harry Kane – England away UEFA Nations League match against Italy – kick-off 7.45pm
Yves Bissouma – Mali home friendly against Zambia – kick-off 8pm
Bryan Gil – Spain Under-21s away friendly against Romania – kick-off 4pm
Josh Keeley – Republic of Ireland Under-21s home European Under-21 Championship qualifier against Israel – kick-off 7pm
Jamie Donley, Alfie Dorrington and Luca Gunter – England Under-18s tournament match against Faroe Islands in Spain – kick-off 1.30pm
Saturday 24 September
Cristian Romero and Giovani Lo Celso – Argentina friendly against Honduras in USA – kick-off 1am
Kallum Cesay – Sierra Leone away friendly against South Africa – kick-off 2pm
Pape Matar Sarr – Senegal friendly against Bolivia in France – kick-off 5.30pm
Matt Doherty and Troy Parrott – Republic of Ireland away UEFA Nations League match against Scotland – kick-off 7.45pm
Dejan Kulusevski – Sweden away UEFA Nations League match against Serbia – kick-off 7.45pm
Dane Scarlett – England Under-20s tournament match against Morocco in Spain – kick-off 5pm
Aaron Maguire – Republic of Ireland Under-19s European Under-19 Championship qualifier against Wales in Wales – kick-off 1pm
Sunday 25 September
Davinson Sanchez – Colombia friendly against Guatemala in USA – kick-off 12.30am
Pierre-Emile Hojbjerg – Denmark home UEFA Nations League match against France – 7.45pm
Ivan Perisic – Croatia away UEFA Nations League match against Austria – 7.45pm
Joe Rodon – Wales home UEFA Nations League match against Poland – kick-off 7.45pm
Matthew Craig – Scotland Under-21s home friendly against Northern Ireland – kick-off 2pm
Monday 26 September
Eric Dier and Harry Kane – England home UEFA Nations League match against Germany – kick-off 7.45pm
Yves Bissouma – Mali home friendly against Zambia – kick-off 8pm
Pape Matar Sarr – Senegal friendly against Iran in France
Kallum Cesay – Sierra Leone away friendly against DR Congo
Destiny Udogie - Italy Under-21s home friendly against Japan - kick-off 2.30pm
Jamie Donley, Alfie Dorrington and Luca Gunter – England Under-18s tournament match against Belgium in Spain – kick-off 10.30am
Tuesday 27 September
Heung-Min Son – South Korea home friendly against Cameroon – kick-off 12pm
Rodrigo Bentancur – Uruguay friendly against Canada in Slovakia – kick-off 5pm
Richarlison – Brazil friendly against Tunisia in France – kick-off 7.30pm
Matt Doherty and Troy Parrott – Republic of Ireland home UEFA Nations League match against Armenia – kick-off 7.45pm
Dejan Kulusevski – Sweden home UEFA Nations League match against Slovenia – kick-off 7.45pm
Ryan Sessegnon, Oliver Skipp and Djed Spence – England Under-21s home friendly against Germany – kick-off 7.45pm
Josh Keeley – Republic of Ireland Under-21s away European Under-21 Championship qualifier against Israel – kick-off 6.15pm
Dane Scarlett – England Under-20s tournament match against Australia in Spain – kick-off 4pm
Aaron Maguire – Republic of Ireland Under-19s European Under-19 Championship qualifier against Hungary in Wales – kick-off 6pm
Wednesday 28 September
Cristian Romero and Giovani Lo Celso – Argentina friendly against Jamaica in USA – kick-off 1am
Davinson Sanchez – Colombia friendly against Mexico in USA – kick-off 3am