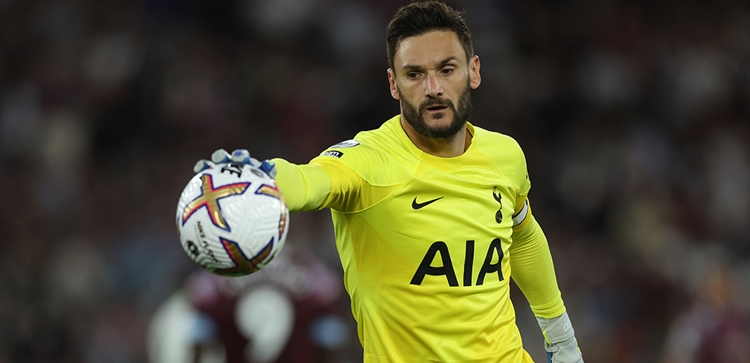 Hugo Lloris: "Fulham is now even more important"
@SpursOfficial
Thu 01 September 2022, 18:00|
Tottenham Hotspur
Standing pitchside at London Stadium, with the embers of a fiery derby against West Ham still in the air, Hugo Lloris quickly turned his attention to our next test against Fulham on Saturday.
On his 10th anniversary of signing for Spurs - 31 August, 2012 to 2022 - Hugo conceded 'some disappointment' at the final 1-1 scoreline against West Ham, even though we'd come through another serious test in Stratford with a point and kept our unbeaten start in the Premier League intact.
"There are a lot of things to learn from that game and from that performance," Hugo told SPURSPLAY. "Obviously, there is some disappointment, because when you take the lead, you expect to go on and win. The we conceded the goal gives us a little bit of regret, because we could have done better, especially if we switched on straight away. Then, at 1-1, it could go to one side or the other.
"In the end it's one point, that's positive, we carry on in our unbeaten way, but the game on Saturday now becomes even more important, because we're at home and if we want to give credit to this point, we have to get three points against Fulham.
"Look, if we think that's going to be an easy game, we're wrong, because every game is a battle, every game demands a lot of energy, a lot of focus, a lot of concentration and we have to push ourselves."
Hugo on SPURSPLAY