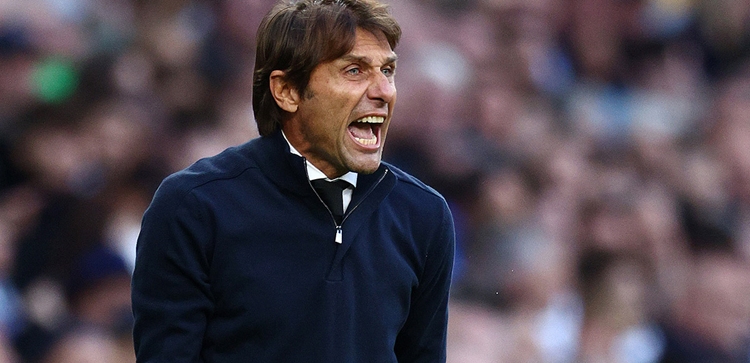 Antonio's verdict on Leicester: "Under difficulty, I saw a great reaction"
@SpursOfficial
Sat 17 September 2022, 21:15|
Tottenham Hotspur
Antonio Conte reiterated the importance of bouncing back from our late midweek loss at Sporting CP with a stunning 6-2 victory over Leicester City on Saturday evening.
Heung-Min Son led the charge off the bench in the second half with a hat-trick timed at 13 minutes, 21 seconds in another goal fest against the Foxes - our last 12 meetings in the Premier League have now produced 56 goals - we've bagged 37 of them...
The story of this one was a classic 'game of two halves'. Youri Tielemans opened the scoring on five minutes from a twice-taken penalty - Hugo Lloris saved the first, only to be called for moving off his line - but we responded with two goals from set-pieces, Harry Kane heading home from Dejan Kulusevski's cross (seven minutes) and Eric Dier glancing home Ivan Perisic's corner (20). Davinson Sanchez might have scored two more from set pieces, one header was disallowed, Danny Ward tipped another onto the crossbar.
Rodrigo Bentancur crucially got us back in front two minutes into the second half, winning possession, striding forward and finishing clinically. Sonny then stole the show, curling into the top corner from 25 yards for 4-2 with his right foot (72), then repeating it with his left foot (83) before racing through to finish one-on-one for his hat-trick (85), celebrations initially cut short by the offside flag, thankfully VAR showed it as onside.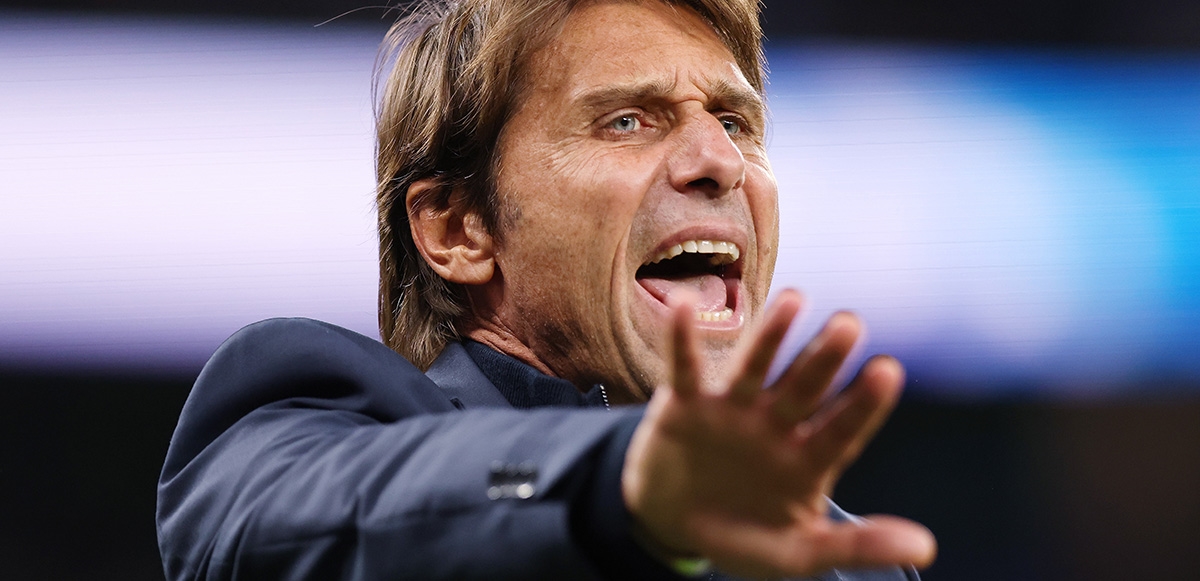 Speaking to SPURSPLAY, Antonio reflected: "It was an important win, to get three points was vital for us. I thought we started well, but after 10 minutes we conceded a penalty. Then, Hugo was good to save the penalty, but to have another bad situation was not so good for the confidence, but, at the same time, we were very good to score the two goals.
"After that, we lost a bit of confidence to play the ball, I saw my players a bit scared, I don't know why, but we have to work on this aspect.
"In the second half, we have seen another game, we played with confidence, with great energy. In the first half, around 20, 25 minutes, we didn't have so much energy. In the second half we had a lot of energy. That means that maybe we have to improve our mentality and manage that well.
"I'm happy because we played a good game and it was important for my players, because after a loss in the Champions League... and, honestly, I was disappointed with this loss in the Champions League, when you play a game and you deserve to lose, I'm first to recognise that. Honestly, we didn't deserve to lose this game, and, for this reason, I was very disappointed.
"I spoke with my players, I said after a defeat that a good team, a team that wants to think to go to another level, has to have a good reaction, quickly and I'm happy, in the second half, under difficulty, I saw a great reaction from everybody.
"We have to show in every game to be better than last season. The competition is very high, very difficult. We have to fight to try to do our best and, in our hearts, in our minds, we have to have the ambition to be competitive, to fight for something important."