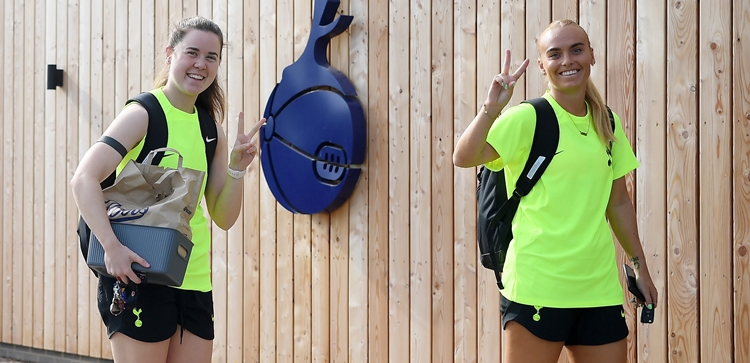 "You are not alone" - Esther Morgan in her own words on World Mental Health Day
@SpursOfficial
Mon 10 October 2022, 15:25|
Tottenham Hotspur
Today is World Mental Health Day, and I wanted to share my story of how my injury affected me mentally as well as physically.
Seven months ago, while I was away with Wales in Spain, I hurt my quad during a training session. At the time, no-one really knew how bad the injury was, but after returning from the camp and getting an MRI, we discovered that I had in fact torn my rectus femoris muscle at a level grade of 3C.
Finding out that you have a big injury like this is a really scary place and it is hard to try to get your head around. For the first two weeks, I don't think I fully understood how severe the injury was, but eventually I got the idea that I was going to be out for a long time. 
I'm usually a very positive person, but I couldn't find a positive way to look at this.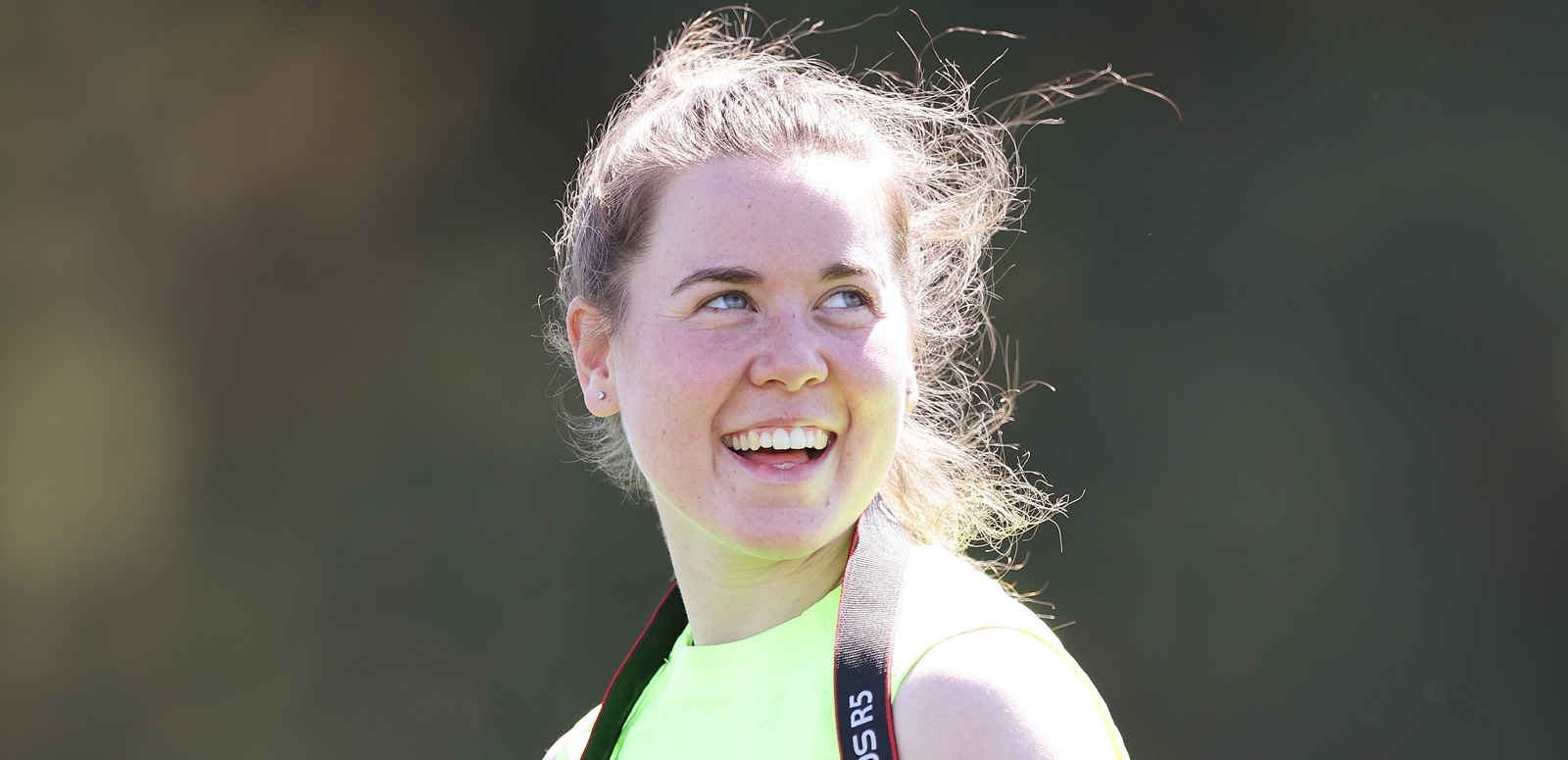 I was in pain doing pretty much anything, sometimes even just sitting down was painful and little tasks like contracting and lifting my leg seemed impossible. It took me about three months to be able to even do a single leg squat. 
On top of being physically in pain, mentally this is one of the hardest things that I have had to go through. I don't think that I slept properly for a good three to four months after getting injured. Every time I got into bed or closed my eyes I would just be replaying the injury in my head or thinking about anything that I could have done to prevent it. 
And, if it wasn't thinking about the injury in itself, I would be lying there thinking about how the hell I would even be able to run again, let alone play football or get back to the level I was playing at. 
I even got to a stage where my brain was almost taking the mick out of my body and I would dream that I would be running or playing football, but then when I woke up I felt even worse about the fact that I couldn't. But sometimes in life things happen and you can't do anything about them.
When I got told that I wouldn't be able to play for a while, I felt like I needed a break from football completely. For about a month I didn't want to go near anything to do with football or watch any football because I was missing it so much. It's hard when you are in an environment where all of your friends, teammates and family are playing and watching football all of the time as well because you want to be happy, supportive and there for them, but at the same time there is almost a sense of jealousy but also sadness that they are doing what you wish you could be. 
Missing being able to play games is the worst, and to this day I still am waiting for the day that I will eat my peanut butter and jam oats and listen to my pre-game playlist. But I can't lie, not having to wear shin pads or constantly having random bruises on my legs has been lovely. 
And having this time has made me realise that it's so important to have hobbies and things outside of football that you enjoy doing. For me it's been a mixture of baking, reading and a bit of knitting here and there (I promise I'm not 80) as well as learning some new languages and making more time to see my friends and people from outside of my football bubble.
The days can also be very draining in rehab. You are usually the first people in at the training ground and the last people to leave at the end of the day. But I also feel very lucky to have been surrounded by such an amazing group of people both inside and outside of training throughout this whole process. Honestly, the people around me have helped me get through the rehab and I couldn't have done it without their amazing support. 
This all being said, I'm now at a stage where I am back out on pitch again and able to kick a football, but there is still a sense of nervousness, especially doing longer range passes and shooting, as that is how I tore my quad, but this is also normal and the more I am doing, the more comfortable I'm feeling. 
Falling over on my first day back with the ball was possibly the best thing to have happened because it showed me to not be scared and to trust in all of the work that I have done up to this point. But, thankfully, I am well on my way back and can't wait to be back playing!
All this being said, going through an injury like this has been one of the hardest things that I have been through. It's been a learning process, with lots of lows but also highs, which you need to remember, and enjoy the little wins along the way! 
I want anyone who is going through any type of injury, be it long term or shorter term, to know that you are not alone going through it and that it's okay if you need to take a step away or you are having a down day. 
Also know that even if you don't feel like you have achieved much in the day for rehab, the fact you have turned up and got a session done, even if that session is just sitting and getting treatment from a physio, is better than nothing, and always remember how far you have come! 
If anyone needs to speak to someone about their injury but feels like they don't know who to go to, my DMs are always open!
Thank you again to everyone who has been involved in this process and I wouldn't be where I am without you!
Esther 
'An injury is not just a process of recovery, it's a process of discovery'
If you are concerned that you are developing a mental health problem, you should seek the advice and support of your GP as a matter of priority. If you are in distress and need immediate help and are unable to see a GP, you should visit your local A&E.
Click here to visit the Mental Health Foundation, which contains more information on where you can get help.