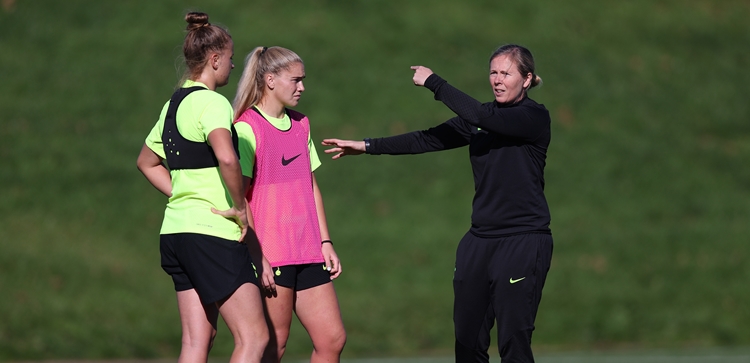 Rehanne: "It's an opportunity to get everyone on the same page"
@SpursOfficial
Thu 24 November 2022, 15:30|
Tottenham Hotspur
Sunday's Continental League Cup game against Coventry United (2pm KO) represents a chance for Rehanne Skinner to make full use of her squad.
Previewing the match against Women's Championship opposition, Rehanne said: "It's probably really important for them to focus on league games, you'd imagine at this stage, but for us it's really important to bring back players into the squad who have had limited minutes for varying reasons, in terms of injuries and things like that. 
"It's an opportunity to try to get everybody onto the same page. I've said it before, the whole squad's really important and it's been difficult at times, with the amount of injuries and things that have happened that have stopped us from having players available to us all the time. 
"This is now an opportunity for us to get everyone on the same page leading into those last few games going into the Christmas break."
Reflecting on last weekend's defeat to Chelsea, Rehanne took the positives while recognising room for improvement.
"There were definitely some spells in possession where I thought we played some fantastic football and progressed the ball from back to front really well," she said. "I think we were lacking in the final third in terms of what we then created from that positive play. 
"We've all looked at it as a collective and said that we didn't capitalise on the way that we build and progress the ball as well as we should have. We took a couple of decisions in terms of shots from outside the box, when actually there were options to get into the box. 
"In those moments, those are the fine margins that make the difference and get you clear cut chances. The mistakes that we made cost us and that was the difference on the day. We have to be more clinical. They were able to do that and it's something that we're trying to evolve into.
"We know that we've got to keep learning and building on what it is that we've done. For the collective, trying to get some consistency in games is really important for all of us with the amount of disruptions we've had to our play, with international breaks and with the game being cancelled due to the pitch against Everton. It put a big gap between us playing a game and then playing Chelsea. 
"For us now leading up to Christmas, it definitely gives us an opportunity to try to keep some rhythm and that's something that we're keen to do."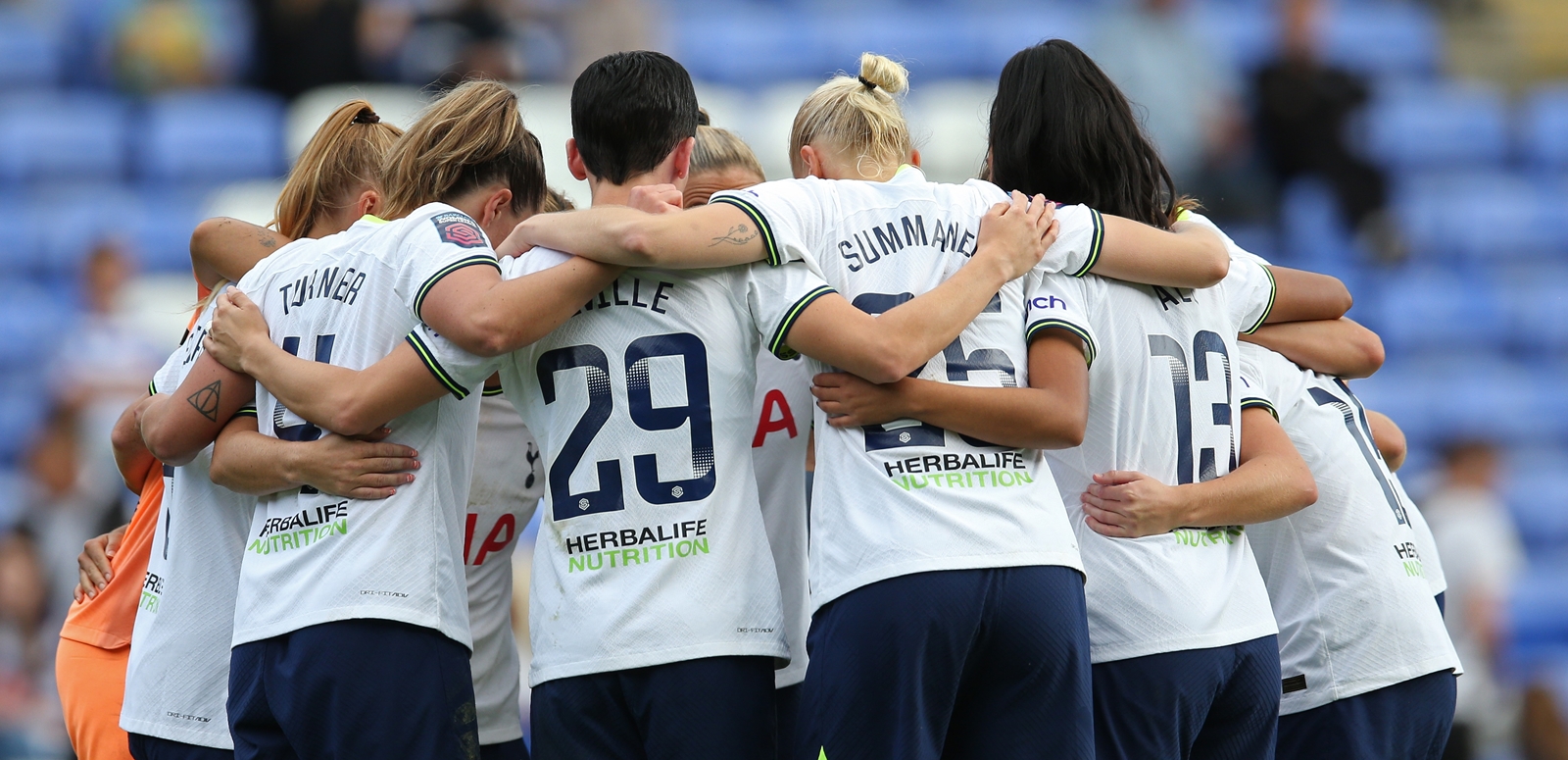 We met Coventry last season in the group stages of Conti Cup, Rachel Williams scoring an 88th minute winner in a difficult 3-2 victory for Spurs.
"I remember we scored late on in the game," Rehanne said. "Obviously we played on a 3G surface, which was a bit of a challenge for us to adjust to on the day, but they're a fighting team who worked really hard and kept themselves in it. 
"Ultimately, we want to make sure that we look after the game this weekend. We want to keep progressing in the Conti Cup. We had a fantastic run in it last year and want to try to keep building on that, so for us it's about continuing our own momentum, taking the in possession stuff that we evolved last week with a little bit more quality in front of goal to this game and make sure we cut out those mistakes and make life really difficult for Coventry.
"It's great to have a few more home games. We missed one so we're trying to get that one back in at some stage, but now, a couple of games going into Christmas enable us to get the fans back at our place. 
"Every time they come, it makes the atmosphere so much better, so it's great to be in our own space and to have our fans supporting us throughout the whole game, so we're looking forward to the crowd and everyone cheering for Spurs and getting back on track with that. It will be a real good experience for us moving up to Christmas."
Lastly, Rehanne also commented on the confirmation that our game against Manchester United at the Tottenham Hotspur Stadium has been rescheduled to Saturday, February 11.
"We were really keen to get it back at the stadium," she said. "In terms of scheduling, we've been managing that behind the scenes for a while. To now have confirmation is the best thing for all the fans who bought tickets at the start. 
"It's a fantastic number attending that game and we want to try to make sure we build on that for February. The players are delighted to re-do the fixture at a later date, so we're looking forward to it."
To join us at Spurs v Coventry this Sunday, November 27, buy your tickets here!