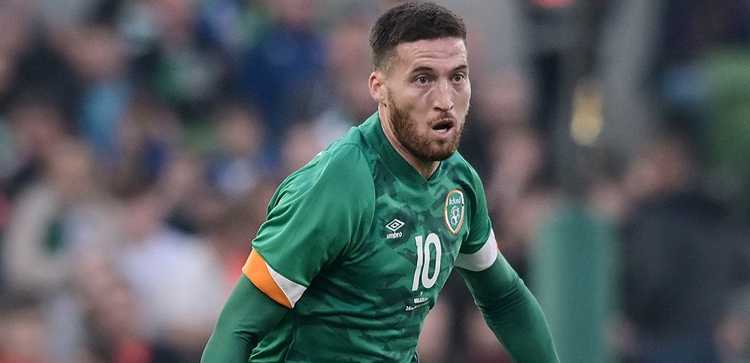 Matt Doherty's World Cup diary | 24 November
@SpursOfficial
Thu 24 November 2022, 07:30|
Tottenham Hotspur
We've an expert eye to guide us through the World Cup as Matt Doherty brings us his daily diary on the greatest football show on earth in Qatar.
Now capped 33 times by the Republic of Ireland, his latest two caps in the last week, Matt will tell us what is catching his attention in Qatar and the players and matches to look out for as the tournament progresses.
With 12 team-mates in Qatar, plus the experience of playing against eight countries in the competition, Matt will give us his insight into the busy group stage running until 2 December, then into the knockout stage which starts on 3 December.
Yesterday's results
Morocco 0-0 Croatia
Germany 1-2 Japan
Spain 7-0 Costa Rica
Belgium 1-0 Canada
Today's matches
Group G - Switzerland v Cameroon (10am, ITV)
Group H - Uruguay v South Korea (1pm, BBC)
Group H - Portugal v Ghana (4pm, ITV)
Group G - Brazil v Serbia (7pm, BBC)
Our players in action today
Rodrigo Bentancur, Heung-Min Son - Uruguay v South Korea
Richarlison - Brazil v Serbia
What caught my eye yesterday
Matt: "I think I called Morocco-Croatia as a draw, not a great game, a lot of the games have been closer than we thought. Germany... huge surprise. I watched it in the clubhouse after I played golf and, honestly, I was surprised. I thought Germany should have been 4-0 up, but Japan came back and shocked the world with those two goals. That's big problems for Germany now - and they have Spain in the next game. Spain smoked Costa Rica 7-0. I thought they'd win that, but you still have to get the job done. They have some good kids playing in midfield, knocking the ball around, not a care in the world! They're playing with pure freedom. Spain off to a flyer, Germany under all sorts of pressure now. Belgium-Canada, I was a bit surprised with Belgium, I expected more from them, but I guess they'll ease their way into the tournament. On the other hand, Canada looked quite good. They missed a huge chance with the penalty in the first half. They have exciting young players and that was on show for everyone to see."
What I'm looking forward to today
Matt: "Uruguay-South Korea, Rodrigo and Sonny against each other. That will be good to see, especially if they end up anywhere near each other on the pitch! I know what Rodrigo's like, and he won't hold back! It's always good to watch the lads play. I don't get the chance to watch Uruguay too much, so that will be interesting, nice to see Rodrigo play for his country. Portugal-Ghana, that will be a good game. Ghana have some good players, Premier League experience in there, Portugal with Ronaldo up top, with everything that's gone on, it would be just like him to show everyone what he still has, which is everything that every player would ever want. I think Portugal will be good, and Ronaldo will get amongst the goals in this tournament, because that's what he does. That's a good game, but the game I'm really looking forward to is Brazil v Serbia. I'm really excited to watch Brazil, so good offensively, on paper, anyway, but Serbia are a decent team, also with really good strikers. They beat us 3-2, and we're a really good side. I'm looking forward to seeing how the Brazilians are. No team has looked amazing. England have probably looked the best. Spain against Costa Rica yesterday. It will be interesting to see if Brazil put down a marker." 
If you only watch one game today
Matt: "It's definitely Brazil v Serbia, for all the reasons I just said. Brazil just have this x-factor about them. Everyone wants to watch Brazil, with that famous yellow kit. That will be pretty special."
Player to watch
Matt: "I'm going to go with someone I know, and I hope starts the game, and that's Ruben Neves in midfield for Portugal against Ghana. Even if he doesn't start, I'm sure he'll come on and have an impact in the tournament. I know exactly what he's capable of from my time at Wolves. Hopefully he starts."
My predictions
Matt: "I think Cameroon-Switzerland will be a draw, Uruguay-South Korea also a draw, Portugal to beat Ghana by one goal, I reckon, and Brazil to beat Serbia by a couple of goals."