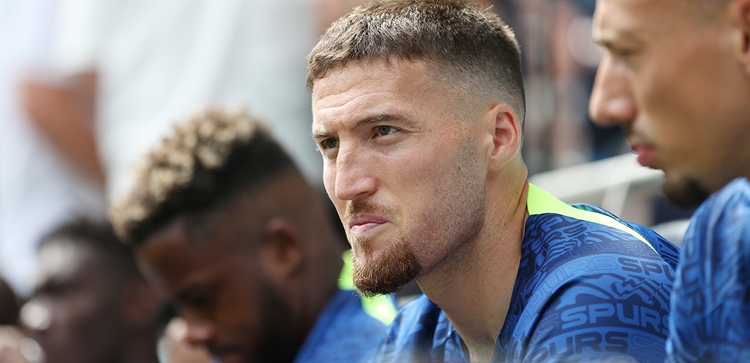 Matt Doherty's World Cup diary | 21 November
@SpursOfficial
Mon 21 November 2022, 09:00|
Tottenham Hotspur
We've an expert eye to guide us through the World Cup as Matt Doherty brings us his daily diary on the greatest football show on earth in Qatar.
Now capped 33 times by the Republic of Ireland, his latest two caps in the last week, Matt will tell us what is catching his attention in Qatar and the players and matches to look out for as the tournament progresses.
With 12 team-mates in Qatar, plus the experience of playing against eight countries in the competition, Matt will give us his insight into the busy group stage over the next fortnight, then into the knockout stage which starts on 3 December.
Take it away, Matt!
Yesterday's result
Qatar 0-2 Ecuador
Today's matches
Group B - England v Iran (1pm, BBC1)
Group A - Senegal v Holland (4pm, ITV)
Group B - USA v Wales (7pm, ITV)
Our players in action today
Eric Dier, Harry Kane - England v Iran
Ben Davies, Joe Rodon - USA v Wales
Pape Matar Sarr - Senegal v Holland
What caught my eye yesterday
Matt: "I was playing for the Republic of Ireland in Malta yesterday, but I did manage to watch the first half of Qatar v Ecuador. I thought Ecuador looked alright, but we played Qatar a year ago, won 4-0, so I thought it might be difficult for them. I wasn't too surprised by the result..."
What I'm looking forward to today
Matt: "Obviously today I'm looking forward to seeing how the lads get on for England v Iran and Wales against USA. Senegal also, they're playing against Holland, and that should be an exciting game to watch. It will be interesting to see how the African nations get on in Qatar, if they can cope with the heat out there a little better. I'm interested in that Wales-USA game. I think USA could be good and could pose a lot of problems."
If you only watch one game today
Matt: "It's a tough one, because I think Senegal v Holland will be a great game, but I'm going to go with Wales-USA purely because that could be a free-flowing game, and I think USA could be quite exciting to watch."
Player to watch
Matt: "Obviously, Spurs players aside, I would say Tyler Adams, USA. I've been quite impressed with him since he came into the Premier League at Leeds. I thought he played well against us last time out, okay, he got sent off at the end, but every time I've watched him play for Leeds he's looked energetic, competitive, good quality on the ball - a player who has stood out for me."