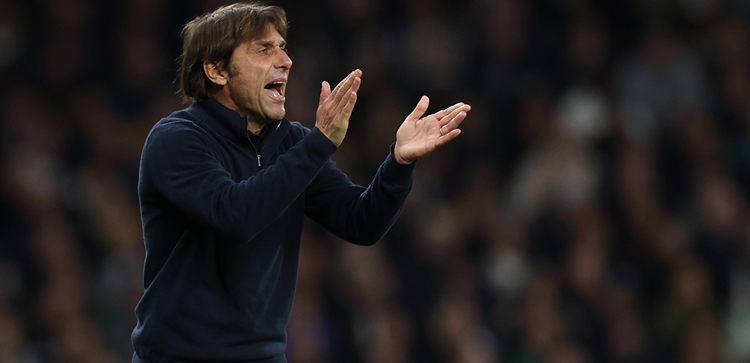 Antonio's verdict on Liverpool: "The players gave everything"
@SpursOfficial
Sun 06 November 2022, 23:15|
Tottenham Hotspur
Antonio Conte believes the players can take strength from our second half display in a 2-1 loss against Liverpool in the Premier League on Sunday.
Trailing 2-0 at half-time in another pulsating encounter between the teams at Tottenham Hotspur Stadium, we pinned Liverpool back for long periods of the second half, pulled a goal back and created numerous opportunities without finding an equaliser.
We'd already hit the crossbar through Ivan Perisic - who also struck the post in the first half - when Dejan Kulusevski, back in action off the bench after six weeks out, set up Harry Kane for 2-1 on 70 minutes. Clement Lenglet headed over and Rodrigo Bentancur was agonisingly inches away from Kane's flick late on.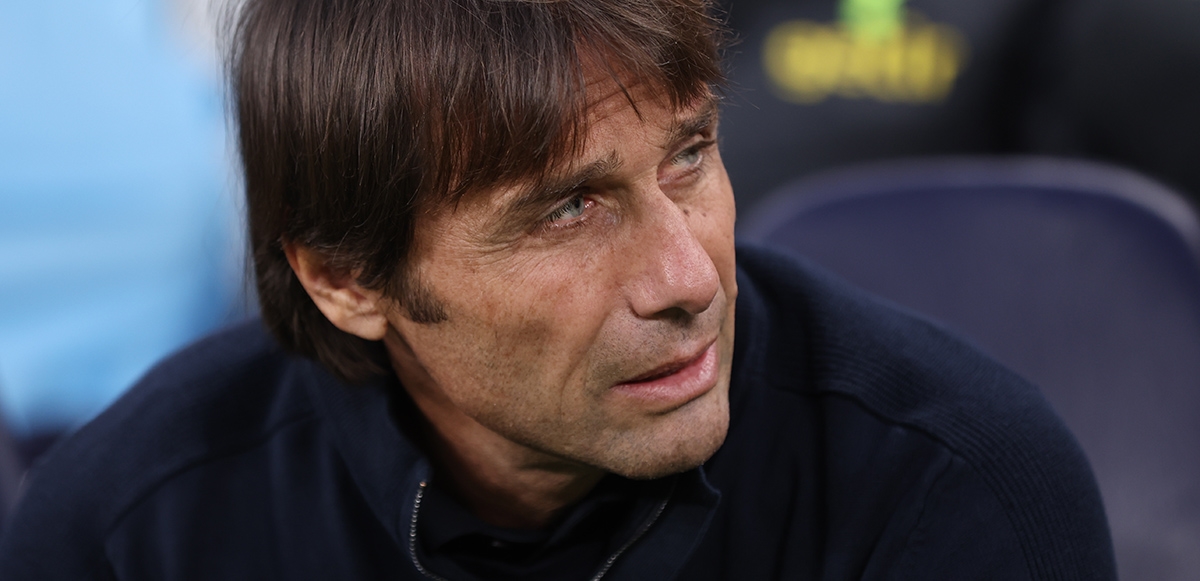 Speaking to SPURSPLAY afterwards, Antonio said: "I have to consider the whole game and if we consider only the result, then we can think the first half was bad but, honestly, the first half wasn't bad, in my opinion.
"We conceded two goals where, for sure, we could do much better. Also, in the first half, my players did what we prepared, they put a lot of pressure on Liverpool, we tried to attack in the right way, we hit the post. Then, it's a period where we start the game and in the first half, we are conceding a goal, and we have to try improve this.
"But, if you ask me if I was disappointed in the first half, my answer is not, and I said this to the players in the dressing room. I said to stay calm, we had to continue with the same attitude, the same commitment.
"Then, we continued to play, to try to move the ball from one side to the other side, to attack with more players. Then, in the second half, our fans played an important role. The fans, they have to understand in every moment, especially the difficult moments, they have to play with us.
"Tonight, the performance was really good. The players gave me everything on the pitch and I think our fans appreciated a lot, the effort.
"To play a game like this against a team like Liverpool who, in the last few years, have dominated with Manchester City, Premier League and Champions League, has to give us a lot of strength. We have to believe much more in ourselves. This is the other step we have to do. I'm working with my staff and the players a lot. This is the only assurance I can give at this moment to the fans. We try to do the best for this Club, because this Club deserves the best."
Antonio on SPURSPLAY