Dane Scarlett: "I'm excited to see what the future holds"
@SpursOfficial
Wed 25 May 2022, 10:05|
Tottenham Hotspur
Dane Scarlett says he's thankful for the "very beneficial" opportunities he's had to work with our first team squad this season after putting pen to paper on a new contract with the Club.
The 18-year-old striker has enjoyed a range of learning experiences on and off the pitch over the course of the last 12 months, training regularly alongside our senior players and making a handful of first team appearances while occasionally also turning out for our Under-23s to pick up more match minutes as he continues to hone his craft.
Initially making his debut against Ludogorets in the Europa League in November, 2020, he's now up to 10 senior competitive games, the most recent of which came in our 4-0 win at Leeds United in February, where he went on as a late substitute for Heung-Min Son.
After signing his new deal, which runs until 2026, Dane explained how he believes the exposure he's had to top-level football this term will stand him in good stead for the future.
"I'm really proud to sign a new contract and excited to see what the future holds," he smiled. "It's something I've been working towards this year and now it's happened, I'm just happy that I'm enjoying my football. It's been very good working with the first team so far – it's hard work, but as long as I stay focussed and keep working hard, hopefully everything will pan out well for me."
After top-scoring for our Under-18s with 22 goals in 2020/21, what has been different for the fledgling forward in only his second season of full-time football?
"I think I've got a bit bigger and stronger over the last year," he said. "I've been working hard in the gym and I think I'm mentally stronger, so I understand more now what it takes to really break through into the first team.
"It's definitely a big step up from Academy football but this is something that I've wanted to do. Training makes you better in games so that's how I think of it – if I keep training hard and working hard, when I get my chance on the pitch, I'll be able to do well. Being around the first team, it's a bit different to playing in the Academy because I'm working with grown men who have families, so they're different surroundings compared to when I'm working with people my own age. Some people might find that tough but for me, I think it's making me better as a person.
"My targets now are just to continue working hard, focussing on my game and hopefully I'll get more opportunities to play moving forward. To be here now, it means everything to me at this point – this is what I've been working towards my whole life, so to now be in this position where I have these incredible opportunities at the Club, it's just amazing."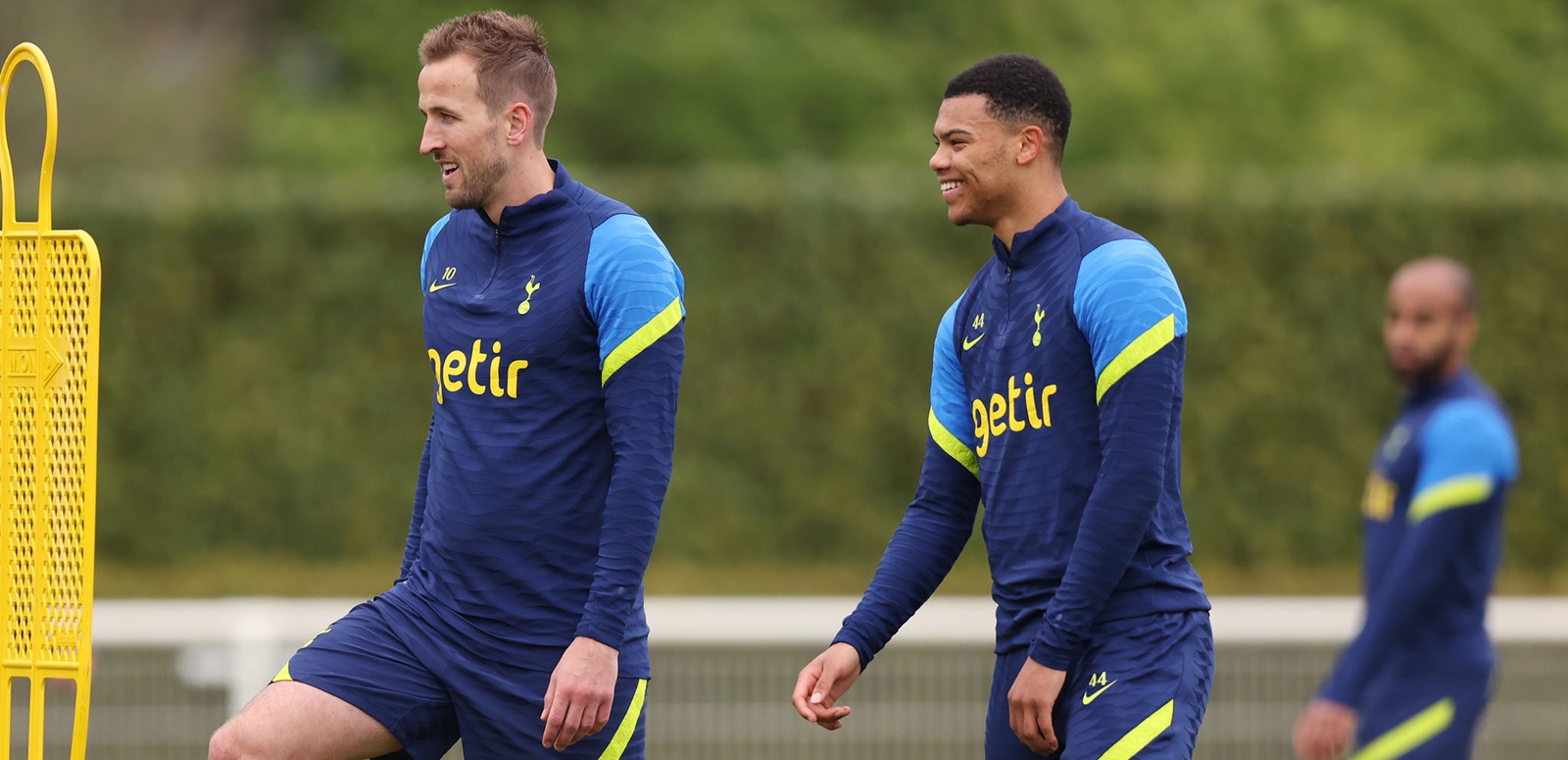 In training with the first team, Dane has been able to learn from the likes of Son and Harry Kane at close quarters, all under the watchful eye of Antonio Conte. Understandably, he's thankful for their tutelage: "The boss is very good – obviously the training sessions that he does are very beneficial to the attacking players so it's good to be around it this early, understand the way he plays and enjoy it," he added.
"With Harry and Sonny, both of them are amazing too. You can see their link-ups on the pitch and that stems from training – they're top professionals and good people to be around as well. It's amazing that I have an opportunity to be working with these kinds of names and people, and I'm determined to make the most of it."
Dane on Spurs TV