Antonio: "This is one of the best achievements in my career"
@SpursOfficial
Fri 27 May 2022, 16:40|
Tottenham Hotspur
Antonio Conte spoke in glowing terms about the players as he reflected on our journey back into the Champions League.
It's been quite a rollercoaster ride since our Head Coach's arrival in the first week of November. Back then, we were ninth in the Premier League. Unbeaten in his first nine league matches, we climbed up to fifth, but back-to-back losses against Chelsea, Southampton and Wolves knocked us back down to eighth in February.
We recovered with a stunning win at City, but then lost to Burnley, and stayed eighth. A 4-0 win at Leeds sparked a revival and we completed the campaign with 10 wins in our last 14 matches, scoring 38 goals, conceding just eight, keeping eight clean sheets, including five in our last eight games. We didn't concede more than one goal in our last 11 league matches.
A crucial victory against Arsenal took us a point behind the Gunners, and a 1-0 win against Burnley lifted us two points ahead on the penultimate weekend. Arsenal then lost at Newcastle, meaning destiny was back in our hands, and we secured fourth in style with a 5-0 win at Norwich City in the season's finale on Sunday.
Speaking to Spurs TV at Carrow Road, Antonio told us: "This is one of the best achievements in my career. I didn't lift a trophy this season like in the past, but a place in the Champions League, since November when I arrived, this is a really big achievement.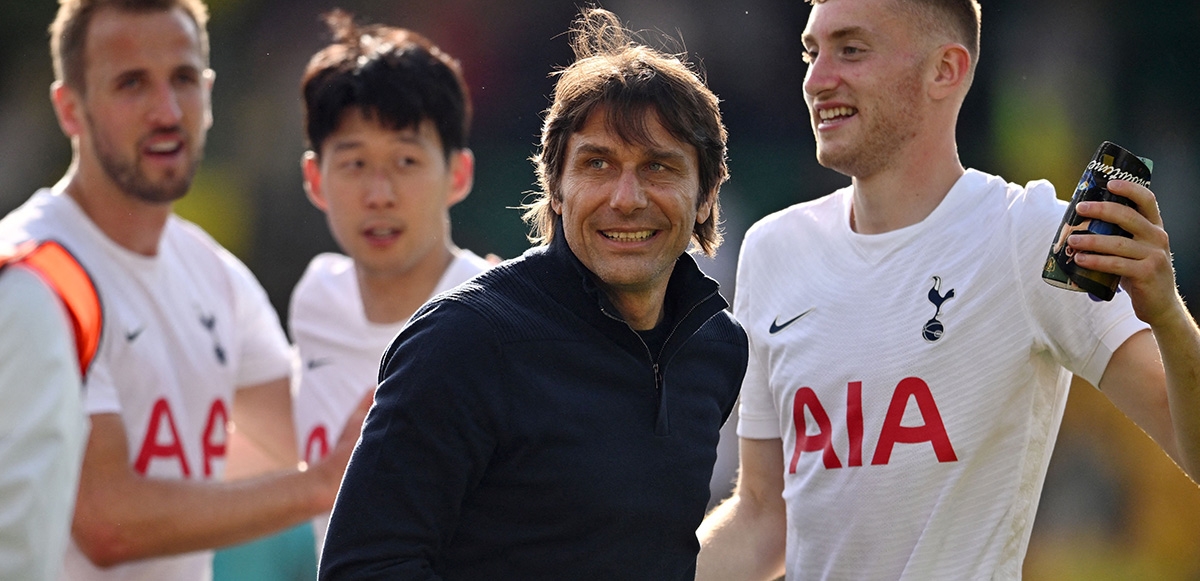 "Since November, in seven months, we did a really important job in all aspects – technically, tactically, physically with the staff, mentally, with video analysis.
"As I said before, you can be good, but at the same time, you have to find the ability of the players. Honestly, I found here one of the best groups of players to work with, because we work very hard, they know very well what they did for us to have this day.
"Now, it's right to celebrate, we are not celebrating a trophy, but at the same time we're celebrating the best achievement we could reach."
The icing on the cake was Heung-Min Son's two goals to take him to 23 for the season and secure a share of the Premier League's Golden Boot with Liverpool's Mo Salah. Antonio added: "We must be pleased... and Sonny has to be pleased for what the team-mates did for him, especially today. All the team was very happy to help Sonny reach this big achievement. To see this atmosphere, to see this important relationship between the players is the foundation to have success in football."
Antonio on Spurs TV