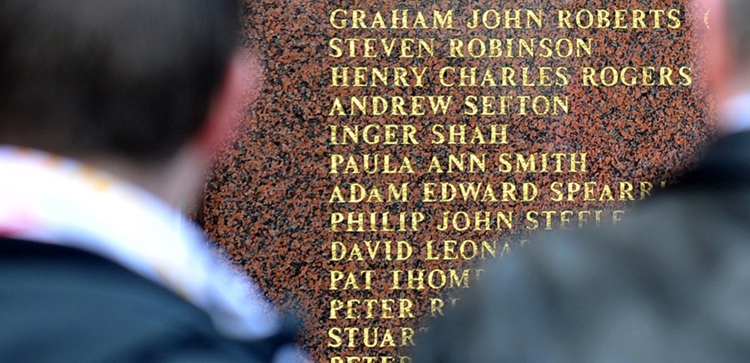 Tottenham Hotspur supports the Hillsborough Law Now campaign
@SpursOfficial
Tue 22 March 2022, 11:00|
Tottenham Hotspur
The Club has today added its support to the campaign to establish a Hillsborough Law, which seeks to rebalance the scales of justice for families bereaved through public tragedy. The law would place a statutory duty of candour on public servants during inquiries and investigations as well as ensure the proper participation of bereaved families at inquests.
The Hillsborough disaster occurred at the FA Cup semi-final between Liverpool and Nottingham Forest on 15 April 1989 where 97 supporters lost their lives as a result of events that unfolded that day. The tragedy was followed by a long and brave campaign for truth and justice by bereaved families, resulting in a verdict of unlawful killing in April 2016 that exonerated fans of all blame for the tragic events.
The tragedy is particularly poignant for everyone associated with Tottenham Hotspur.
One of the 97 victims of the disaster was one of our own. Spurs fan Andrew Sefton attended the match with Liverpool supporting friends. He was just 23 at the time of the tragedy. Then Club captain Gary Mabbutt, Andrew's favourite player, read bidding prayers at his funeral. A tribute to Andrew can be read here.
Furthermore, at our 1981 FA Cup semi-final against Wolverhampton Wanderers, a number of supporters were injured by a crush in Hillsborough's Leppings Lane stand, the scene of the tragedy eight years later. Spurs fans gave evidence of their experience that day at the Hillsborough disaster inquests that began in 2014.
The Hillsborough Law Now campaign is supported by Tottenham Hotspur, Liverpool, Brentford, Brighton and Hove Albion, Everton and Tranmere Rovers football clubs and by the Tottenham Hotspur Supporters' Trust, one of the first supporter groups to publicly support the campaign.