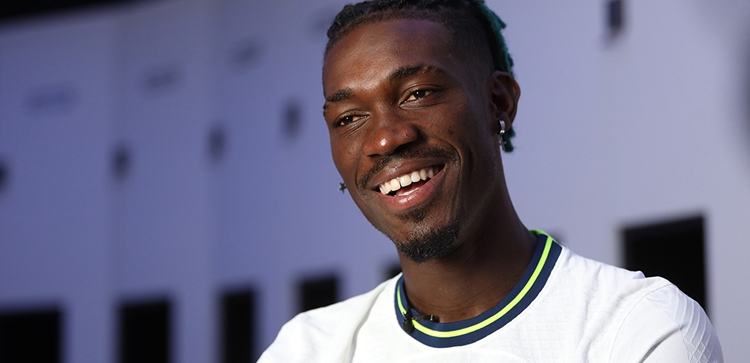 Yves Bissouma first interview: "I've come so far, from Issia to Spurs, Champions League…imagine"
@SpursOfficial
Fri 17 June 2022, 16:30|
Tottenham Hotspur
Yves Bissouma is taking a step closer to one of his footballing dreams as he joins Spurs.
We announced the arrival of the all-action midfielder from Brighton earlier today, with Yves signing a deal until 2026.
It was put to the Mali international, 25, what an exciting time it was to join the Club, with Antonio Conte leading us back into the UEFA Champions League by securing fourth place in the Premier League last season. We won 10 of our last 14 matches to get there - scoring 38 goals in the process.
"I'm very happy to be here, happy to be a Spurs player and hopefully we're going to have a good season," Yves told us in our exclusive first interview. I'm going to give everything to try to win every game, to stay at the top. But, as everyone knows, the Premier League is not easy. We're going to work really hard to keep the ambition high.
"We have a good group, and a great coach, everyone knows him. I know I can pass this step with him. I know he will help me more to be what I want to be and try to help the team as well. I'm very happy to play with him.
"It's my dream, to play Champions League. I remember when I was younger, I watched the Champions League every day. I can't believe (I'm going) to play Champions League with Spurs. I'm so happy, I just want to say thank you my mum, my dad and my agent here, thank you everyone, thank you to Spurs as well."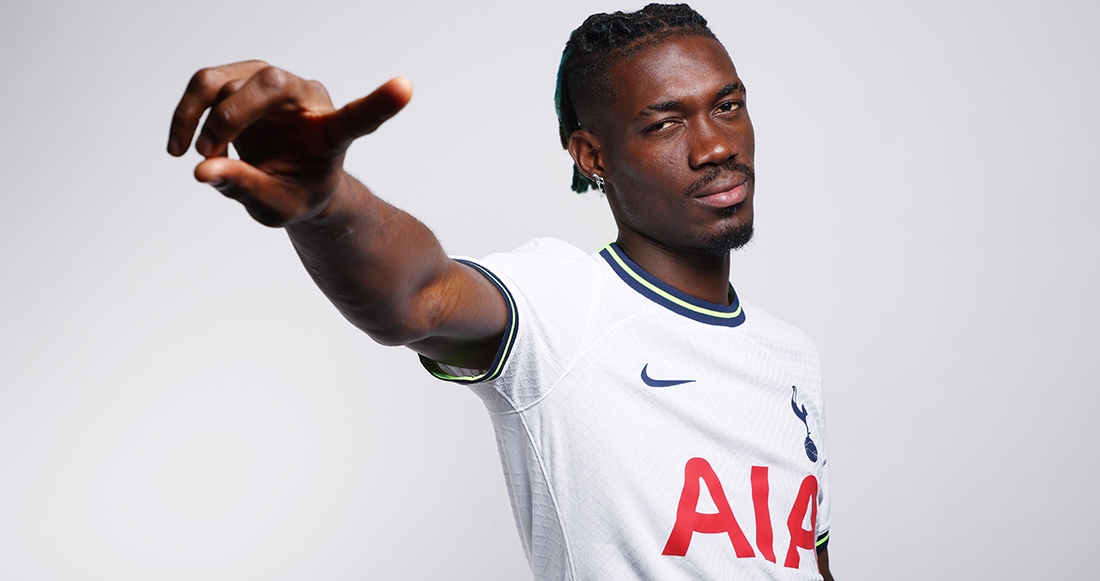 As that dream draws closer to becoming reality, Yves took us back to his early life growing up in the village of Issia, Ivory Coast, before moving to Mali, for whom he now has 23 caps.
"I was born in Ivory Coast, in my dad's village," he explained. "When I was young football was my life. I wanted to play football every day, every moment. If I don't play football, I'm not happy. To be a professional footballer, to be at Spurs, a big club, when I remember 11, 12 years ago... it gives me some sensations... my mum, my dad, they helped me a lot.
"It was really hard. In Africa, we don't have the opportunities like here. For example, when I was younger, my dad, my mum, they just worked to help us, but if you want to play football, they don't have the money to buy a ball, or shoes. We just played on the street with friends, no shoes. But we enjoyed this moment, I was young, my friends as well. It's one part of my life. I was happy. I've come so far, from Issia to Spurs, Champions League music... imagine. The emotion is too much."
Watch - Yves' first interview