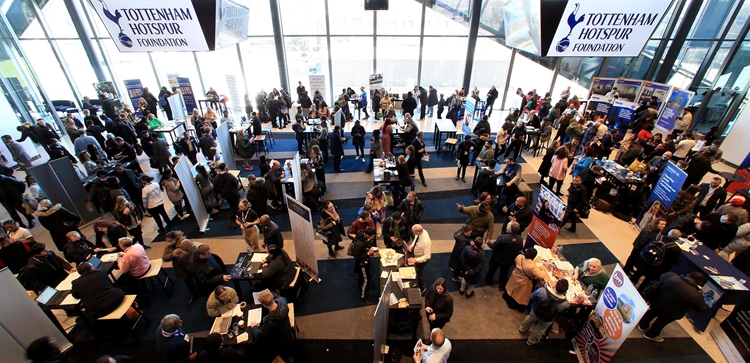 Foundation to host employment drop-in sessions at Percy House
@SpursOfficial
Wed 29 June 2022, 15:50|
Tottenham Hotspur
Tottenham Hotspur Foundation will be showcasing a range of job opportunities at Tottenham Hotspur Stadium via employment drop-in sessions at Percy House every Thursday, starting from tomorrow (30 June).
The Club and its Foundation has a strong track record of providing employment opportunities locally, with more than 4,000 jobs across a range of sectors delivered through our stadium development alone.
This Thursday at 10am, Percy House, situated at 796 High Road and home to Tottenham Hotspur Foundation, will host the first of a series of weekly open days which will provide jobseekers from across the community with free application and interview guidance.
A variety of live vacancies on match and event days will be available, including positions in event support, security, hospitality and retail. Foundation staff will be on hand to answer questions and provide advice and support for those looking for employment.
This is the latest in a series of measures from the Club to increase employment opportunities locally.
Earlier this year, our two Job Fairs attracted over 2,500 job seekers and up to 80 employers with live vacancies. A whole host of roles were on offer from traineeships and apprenticeships to graduate and management level positions. A number of jobseekers from across Haringey were offered jobs on the spot and have now begun their new careers.
If you are looking for match and event day opportunities you can register your interest in attending the Foundation's drop-in session by emailing thf.activities@tottenhamhotspur.com. The sessions take place from 10am – 2pm at Percy House, 796 High Road, Tottenham each Thursday.