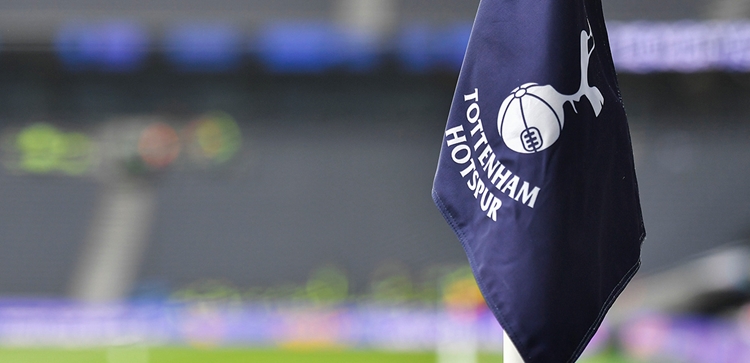 Fixtures 2022/23 - list in full
@SpursOfficial
Thu 16 June 2022, 09:05|
Tottenham Hotspur
Here is our full, provisional fixture list for the 2022/23 Premier League season, plus scheduled dates for our UEFA Champions League group stages matches, the FA Cup and Carabao Cup.
Please remember, all fixtures remain subject to change.
The Premier League will have a mid-season break to accommodate the 2022 FIFA World Cup in Qatar, which runs from Monday 21 November until the final on Sunday 18 December. The season will stop after the weekend of 12/13 November before fixtures resume again on Boxing Day, Sunday 26 December, when we're scheduled to travel to Brentford.
The list below includes all scheduled domestic cup, UEFA Champions League and international dates.
We will enter the UEFA Champions League at the group stage. The draw for the group stage is on Thursday 25 August with six group matches running from 6/7 September to 1/2 November.
Our European involvement means we are also exempt from the second round of the Carabao Cup and enter that competition at the third round stage. The third round is scheduled for the week starting 7 November.
We also enter the Emirates FA Cup at the third round stage, with ties scheduled for the weekend of 7/8 January.
The last round of Premier League fixtures - we travel to Elland Road to face Leeds - is scheduled for Sunday 28 May. The FA Cup Final follows on Saturday 3 June.
Premier League broadcast selections for August and September are due to be concluded by 8 July.
Match ticketing details will be confirmed in due course...
Fixtures 2022/23
Home games in bold
European and domestic cup dates, plus international dates, in italic
August, 2022
Sat Aug 6 Southampton H
Sat Aug 13 Chelsea A
Sat Aug 20 Wolverhampton Wanderers H
Sat Aug 27 Nottingham Forest A
Tue Aug 30 West Ham United A
September, 2022
Sat Sep 3 Fulham H
Sept 6/7 UEFA Champions League MD 1
Sat Sep 10 Manchester City A
Sept 13/14 UEFA Champions League MD 2
Sat Sep 17 Leicester City H
Sat Sep 24 International Date
October, 2022
Sat Oct 1 Arsenal A
Oct 4/5 UEFA Champions League MD 3
Sat Oct 8 Brighton & Hove Albion A
Oct 11/12 UEFA Champions League MD 4
Sat Oct 15 Everton H
Wed Oct 19 Manchester United A
Sat Oct 22 Newcastle United H
Oct 25/26 UEFA Champions League MD 5
Sat Oct 29 A.F.C. Bournemouth A
November, 2022
Nov 1/2 UEFA Champions League MD 6
Sat Nov 5 Liverpool H
Wed Nov 9 Carabao Cup Three
Sat Nov 12 Leeds United H
Sat Nov 19 FIFA World Cup 2022
Sat Nov 26 FIFA World Cup 2022
December, 2023
Sat Dec 3 FIFA World Cup 2022
Sat Dec 10 FIFA World Cup 2022
Sat Dec 17 FIFA World Cup 2022
Wed Dec 21 Carabao Cup Four
Mon Dec 26 Brentford A
Sat Dec 31 Aston Villa H
January, 2023
Mon Jan 2 Crystal Palace A
Sat Jan 7 Emirates FA Cup 3
Wed Jan 11 Carabao Cup Five
Sat Jan 14 Arsenal H
Sat Jan 21 Fulham A
Wed Jan 25 Carabao Cup Semi-Final (1)
Sat Jan 28 Emirates FA Cup 4
February, 2023
Wed Feb 1 Carabao Cup Semi-Final (2)
Sat Feb 4 Manchester City H
Sat Feb 11 Leicester City A
Sat Feb 18 West Ham United H
Sat Feb 25 Chelsea H
Sun Feb 26 Carabao Cup Final
March, 2023
Wed Mar 1 Emirates FA Cup 5
Sat Mar 4 Wolverhampton Wanderers A
Sat Mar 11 Nottingham Forest H
Sat Mar 18 Southampton A Emirates FA Cup Quarter-Final
Sat Mar 25 International Date
April, 2023
Sat Apr 1 Everton A
Sat Apr 8 Brighton & Hove Albion H
Sat Apr 15 A.F.C. Bournemouth H
Sat Apr 22 Newcastle United A Emirates FA Cup Semi-Final
Tue Apr 25 Manchester United H
Sat Apr 29 Liverpool A
May, 2023
Sat May 6 Crystal Palace H
Sat May 13 Aston Villa A
Sat May 20 Brentford H
Sun May 28 Leeds United A
Sat Jun 3 Emirates FA Cup Final
All fixtures remain subject to change…