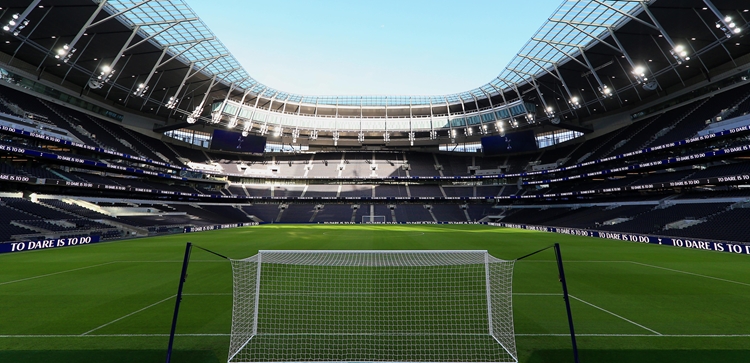 2022/23 Premier League ticket on-sale dates confirmed
@SpursOfficial
Wed 06 July 2022, 17:30|
Tottenham Hotspur
We are pleased to confirm the ticket sales process for all home Premier League matches during the 2022/23 season.
As in 2021/22, there will be seven on-sale windows throughout the season in which it will be possible to purchase tickets to two or three matches. All matches will be sold individually and NOT as packages.
This process aims to reduce the time supporters are required to dedicate to purchasing tickets and the need to track multiple windows and on-sale dates. It also allows greater flexibility for cup fixture on-sale dates throughout the season.
Our first three Premier League home fixtures against Southampton (6 August), Wolves (20 August) and Fulham (3 September) will all go on sale to;
One Hotspur + Members at 10am on Monday 18 July
All One Hotspur Members at 10am on Tuesday 19 July
One Hotspur + and One Hotspur Members on our Access Scheme will be able to purchase tickets for our Premier League home fixtures at 2pm on the same dates listed above.
For more information on how to purchase tickets please click here.
Price categories
For 2022/23, our matchday ticket pricing remains the same as last season:
Category A (five fixtures) - see prices
Category B (nine fixtures) - see prices
Category C (five fixtures) - see prices
Members' booking fees will apply upon purchasing a ticket.
Digital tickets
Members that have renewed their Memberships from the 2021/22 season do not need to take any action. Their existing Digital Passes will be updated in the coming weeks. All Members will be contacted when the process has been completed and what steps should be taken if the updated pass is not showing.
Any members that were issued with photocards to use for stadium access will also have these cards updated automatically and confirmation will be sent once this process is complete.
New Members will receive their Digital Pass no later than 48 hours before the first game they are due to attend.
One Hotspur membership
Becoming a One Hotspur Member is the best way to ensure you have the opportunity to access home tickets next season.
The number of tickets available exclusively to One Hotspur + Members on a Monday sale will reflect the ratio of One Hotspur + Members we have. Based on current membership figures, it is likely that approximately 65 per cent of available tickets will be released for sale to One Hotspur + Members, with remaining tickets being made available to all other Members on the Tuesday - the same will apply to the on sale for the Access Scheme members on each day.
Further details on how to purchase tickets will be emailed to all One Hotspur Members ahead of each on-sale period.
Ticket Exchange
Our Ticket Exchange platform will open at the Club's discretion for Season Ticket Holders to list their seats, should they be unable to attend a fixture, and once the Members' sales dates have passed.
Updates on when Members are able to purchase via Ticket Exchange for each fixture will be communicated via Club channels.
For all ticketing related queries, visit Ask Spurs
Premium options
Premium options are now on sale for our first six home matches, with prices starting from £249.
To guarantee your place for our matches against Southampton, Wolves, Fulham, Leicester, Everton or Newcastle, explore the available options by clicking below and secure your seat/s today.