Winksy honest in Morecambe assessment: "We didn't play well enough"
@SpursOfficial
Mon 10 January 2022, 15:55|
Tottenham Hotspur
Goal or not, you could sense Harry Winks' frustration after our 3-1 win against Morecambe in the FA third round on Sunday.
The midfielder helped spark the late turn around against the League One side with the equaliser after 74 minutes at Tottenham Hotspur Stadium. Lucas Moura handed us the lead on 85 minutes and Harry Kane wrapped it up three minutes later.
The fact it took a turn around at all rankled somewhat with Man of the Match 'Winksy', who spoke honestly to N17 Live afterwards. "It's our own fault, really," he said. "We didn't play well enough, didn't move the ball quickly enough, we were sloppy, not crisp enough in our passing. We just brought the problems upon ourselves.
"These are the games where you have to be professional in the first 10 minutes, play properly and affectively almost kill the game as soon as possible. We made it as difficult as we possibly could for ourselves."
As expected, we dominated - 80 per cent possession, 26-8 efforts at goal - but the key here was that Morecambe took the lead through Anthony O'Connor on 33 minutes, giving a well organised, strong League One side something to hold on to.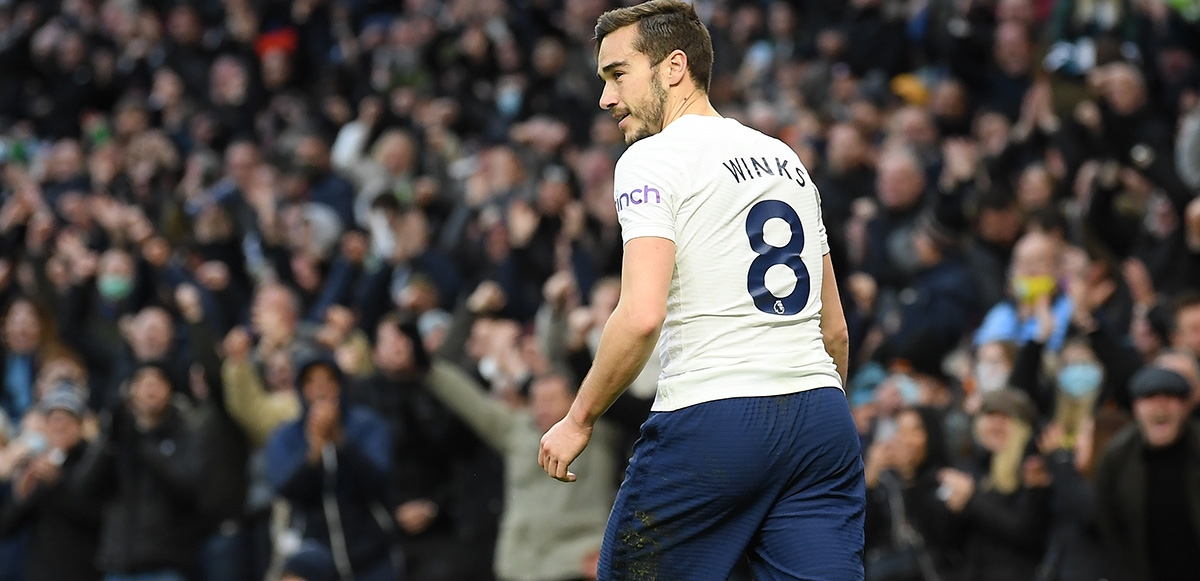 "For these teams, it's all about belief," added Winksy. "If they get a chance, a set piece, a goal, they start believing. We can't give them that opportunity.
"We're at home, we're the Premier League team, we should be stamping our authority on the game as soon as possible. Too many times in the game we were sloppy, lost concentration and, for me, it wasn't a good enough performance.
"It's one of those days where it's all about mentality, really, and how you approach it. I don't know the reasons why, but we can all look at ourselves and say, 'we weren't good enough'. These are the games we want to come out and dictate, play well and enjoy it. But we made it as difficult as we possible could for ourselves and then it goes from being an enjoyable afternoon to a difficult one."
We did turn it around, however, and, as Winksy points out, that was important with a huge week ahead - Chelsea in the second leg of our Carabao Cup, semi-final on Wednesday evening (7.45pm), as we trail 2-0 in the tie, followed by Arsenal on Sunday, both matches at Tottenham Hotspur Stadium.
"The last thing we wanted was to go into the Chelsea game with a defeat in the FA Cup," said the 26-year-old, approaching 200 appearances for us in all competitions. "We got the result, got the win, it's nothing to be too happy about because we made it difficult for ourselves, we shouldn't really be celebrating the win, more looking back and seeing what we could have done better, but we got the win, which is the most important thing, and we're in the next round."
The draw paired us at home against Brighton in the fourth round...