Antonio previews Leicester
@SpursOfficial
Wed 19 January 2022, 12:00|
Tottenham Hotspur
Antonio Conte described Leicester City as 'a reality' ahead of our Premier League encounter at the KP Stadium this evening (7.30pm).
"We know that we play against a really good team that in the last years won a title, won the FA Cup, won the Community Shield," said Antonio. "They're showing that they're doing important things in England. Leicester are a reality, they're not a surprise."
Both teams are playing catch up in the Premier League after a number of postponed matches of late. Indeed, we've both completed 18 matches - that's five less than Chelsea, whose draw at Brighton last night was game 23, and four less than West Ham, currently fourth. We also have two games in hand on Arsenal, who are fifth. Both of our London rivals are within touching distance, however, with West Ham on 37 points, Arsenal on 35 while we're currently on 33.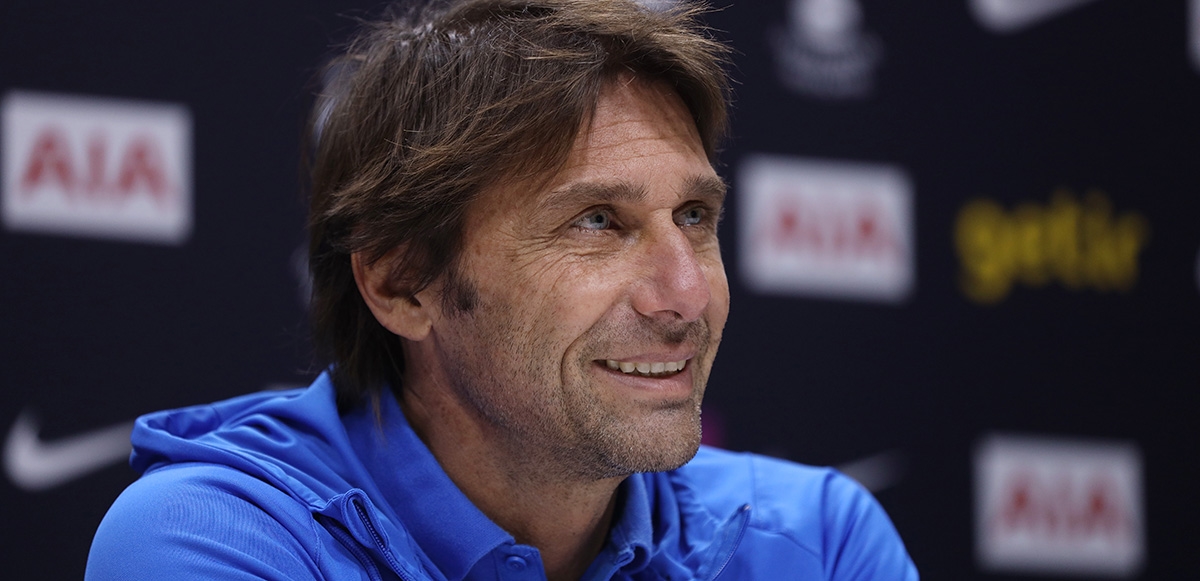 "It's difficult when you look at the table," considered Antonio. "There are teams that have played every game, then you can see a table that is not right, because there are teams that played more games than the others, like Burnley, 17 games, we've played only 18. It's not simple at the moment. For sure, it's important when you play to get points and move up the table in the right way."
It will be Leicester's first Premier League game of 2022 - we've only played one, a 1-0 win at Watford on New Year's Day - but they've been in form. They beat Liverpool last time out in the league on 28 December and then put four past Watford in the FA Cup on 8 January, their last game in all competitions.
"We have two tough games before the break, Leicester and Chelsea," added Antonio. "I think we have to be focussed on Leicester because we know very well it will be difficult. They finished fifth last season and we have to pay great attention. At the same time, it's really important to try to get points in this game."
Antonio on Spurs TV