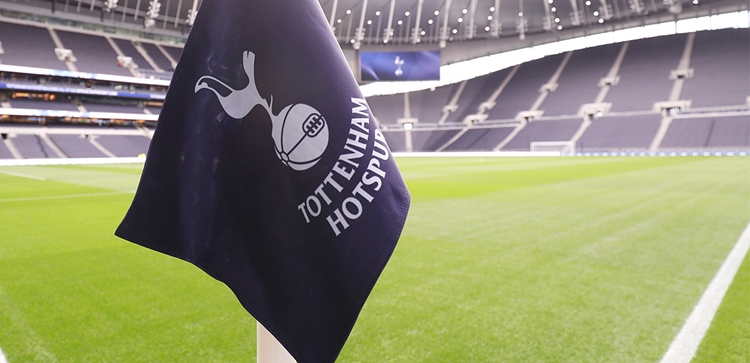 Y-word review - findings and next steps
@SpursOfficial
Thu 10 February 2022, 09:00|
Tottenham Hotspur
As we emerge from the COVID-19 pandemic and can now say with a degree of confidence that fans are back in stadiums for good, we feel it is time to update you on the Club's review of the use of the Y-word among some of our fanbase.
Supporter focus groups were concluded in the summer of 2020, however, we made the decision to delay the release of our findings while continued uncertainty around fan attendance at matches remained.
We are living in times of heightened awareness of cultural appropriation and sensitivities. It is therefore crucial to the values of our Club and our fans that we are even more mindful of the controversial nature of this term.
We have always recognised that this is a complex issue and the appropriateness of its use should regularly be assessed.
Towards the end of 2019 we commenced the first stage of the consultation with fans and received more than 23,000 responses, with 94 per cent acknowledging the Y-word can be considered a racist term against a Jewish person. The results of this can be viewed here.
Our supporters' use of the Y-word was initially taken as a positive step to deflect antisemitic abuse that they were subjected to at matches more than 40 years ago from opposition fans, who faced no sanctions for their actions.
The term continues to be used up to the present day by some of our supporters. We have always maintained that our fans have never used it with any deliberate attempt to offend.
Indeed, among the reasons some fans choose to continue to chant the term now is to show unity and support for the team, as well as each other, as a defence mechanism against antisemitic abuse that still exists and also as a way to identify as a Spurs fan.
Outside of a football setting, however, an overwhelming majority of our fans acknowledged in the first stage of our latest consultation that the Y-word can be considered as a racist term against a Jewish person and that they would therefore not use it in such a context.
After a pause due to the pandemic, we undertook the second phase of the consultation in the form of virtual supporter focus groups. These were facilitated by an independent, experienced moderator and the groups comprised a cross-section of fans in respect of both religion and age.
A full range of supporter views from our focus groups can be read here.
Key findings have shown:
• Members of our fanbase feel uncomfortable with the Y-word's continued use at matches.
• Supporters who were prepared to defend their position on why they use the term expressed an openness to its use being reduced if it caused offence to fellow fans.
• Supporters, especially those of a younger generation, are often unaware of the term's meaning and its historical context when chanting it.
• That now, more than ever, is the time to re-assess and re-consider its ongoing use.
Moving forward
We pride ourselves on being an inclusive and progressive Club and are aware of the growing cultural sensitivities globally.
We have already seen several sports entities and franchises make appropriate changes to nicknames and aspects of their identities in recognition of evolving sentiment.
As a Club, we always strive to create a welcoming environment that embraces all our fans so that every one of our supporters can feel included in the matchday experience.
It is clear the use of this term does not always make this possible, regardless of context and intention, and that there is a growing desire and acknowledgment from supporters that the Y-word should be used less or stop being used altogether.
We recognise how these members of our fanbase feel and we also believe it is time to move on from associating this term with our Club.
The adoption of the Y-word by our supporters from the late 1970s was a positive response to the lack of action taken by others around this issue. An increasing number of our fans now wish to see positive change again with the reduction of its use, something we welcome and shall look to support.
We acknowledge that any reassessment of the use of this term needs to be a collaborative effort between the Club and its fans. We shall be working to further outline the historical context of the term, to explain the offence it can cause and to embrace the times in which we now live to show why it can be considered inappropriate, regardless of context.
As such, we are today launching our WhY Word online hub, with dedicated content appearing in home matchday programmes from this weekend's match onwards, asking fans to re-assess their use of the term and provide the historical context as to why it can cause offence, particularly for the benefit of younger members of our fanbase who, our research suggests, are less aware of the word's origins.
The Club already refrains from engaging with any social media handle or bio that contains the Y-word and we do not permit it being printed on shirts in any official retail outlets or used in any official Club context.
We are grateful for the efforts and attention our supporters have given to this matter.
Antisemitism in football
Our supporters' use of the Y-word should never be cited as an excuse for the real evil that is antisemitism. The adoption of the term was a direct consequence of the lack of action taken in the past on this matter.
There is some great work being undertaken in relation to wider anti-racism and anti-homophobia initiatives already.
We feel a similar approach is needed to address antisemitism, a sentiment that was also strongly borne out in our fan focus group work.
Antisemitism remains a serious issue in football and more needs to be done to combat it. We believe that antisemitic abuse must be given the same zero tolerance that other forms of discriminatory behaviour receive. It should not be left to a minority in football to address and lead on this.
We invite supporters seeking further reading on this highly nuanced topic to visit our dedicated 'WhY Word' online hub.