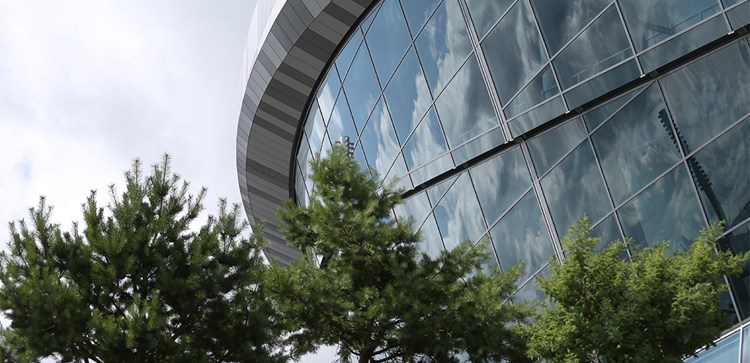 Tottenham Hotspur announces net zero commitment and tops the Premier League sustainability table for third year running
@SpursOfficial
Wed 02 February 2022, 08:10|
Tottenham Hotspur
Tottenham Hotspur is proud to announce it has joined the UN Race to Zero, committing to halve its carbon emissions by 2030 and become net zero carbon by 2040.
On the same day, and for a third year running, the Club has finished top of the Premier League sustainability table produced by the UN-backed Sport Positive and published by BBC Sport.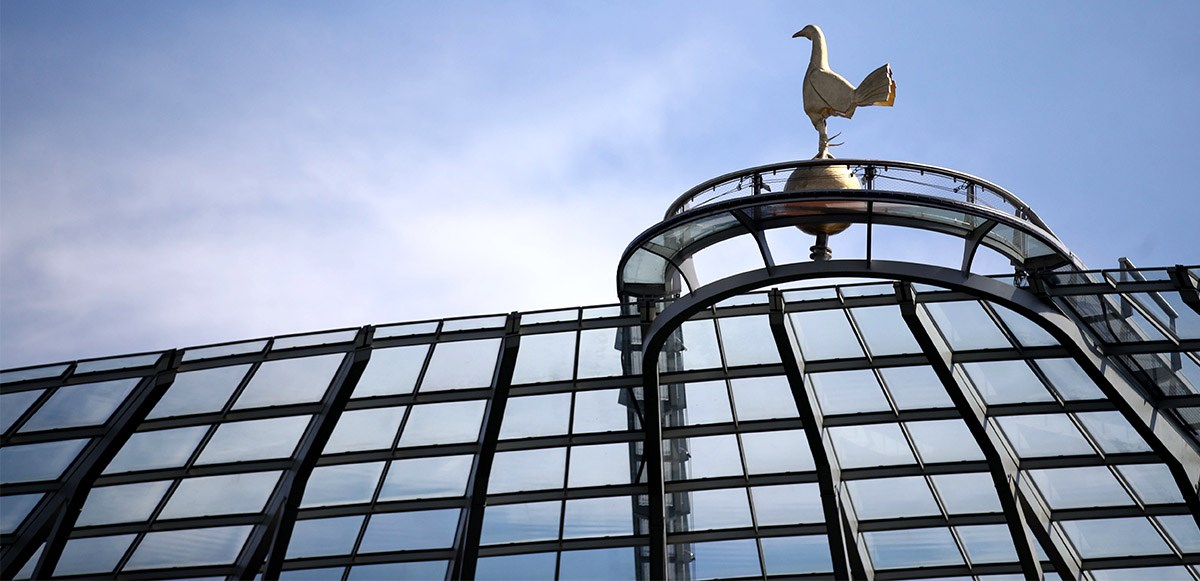 Tottenham Hotspur announces net zero commitment and tops the Premier League sustainability table for third year running
• Club has joined the UN Race To Zero, committing to halve its carbon emissions by 2030 and become net zero carbon by 2040
• Race To Zero was launched at last year's COP26 and Club joins as an existing signatory of the UN Sports for Climate Action Framework
• For a third year running, the Club has topped the Premier League sustainability table, produced by the UN-backed Sport Positive and published today by BBC Sport
• Club has a wide range of sustainable measures in place across its operations and this season staged the world's first ever net zero carbon football match at an elite level
A year ago, the Club became a signatory of the UN Sports for Climate Action Framework, which supports and guides sports organisations globally to achieve climate change goals.
The Race to Zero high ambition track was launched at last year's COP26 and aims to rally non-state actors - including companies, cities, regions, financial and educational institutions - to take rigorous and immediate action to work towards achieving net zero carbon in line with the Paris Agreement, with transparent action plans and robust targets.
Donna-Maria Cullen, Executive Director, Tottenham Hotspur, said: "To have once again been named at the top of the Sport Positive League Table is fantastic recognition for the work that continues to be delivered across our organisation - now we must challenge ourselves to go further.
"Joining the UN Race to Zero is a significant next step on our journey and provides us with a clear pathway and emission reduction targets that we are prepared to meet.
"We look forward to working collectively with our staff, players, fans, partners and suppliers to achieve our goals."
Sport Positive has systematically collated key environmental sustainability information for every Premier League football club into a table matrix. The categories reflect the environmental impacts of putting on a football match, and initiatives that are under way at clubs, put together in an easy and digestible format.
Two new categories were introduced this year - biodiversity and education - with more points awarded to clubs that are working strategically across all club sites and operations, have policies in place, and are engaging fans, staff and players in their work.
Tottenham Hotspur, alongside Liverpool, ranked highest by scoring 23 out of the 24 available points - see the full league table here.
Our range of sustainable measures, include:
• 100% renewable energy and Zero Scope 2 emissions at Tottenham Hotspur Stadium, with LED lighting (including floodlights) and high efficiency building services systems in place to reduce energy use
• a 'zero to landfill' waste management programme, with clear recycling instructions for fans on its bins, as well as a reusable beer cup scheme
• Single-use plastic reduction measures in place across the Club - players drink water from cartons, food is served in recyclable packaging with wooden cutlery, and even beer keg caps are recycled at the stadium
• all food served inside the stadium is locally and sustainably sourced, with plant-based options available across all outlets and in Premium areas
• significant investment into our local transport infrastructure with the stadium served by four train stations and a free matchday shuttle bus, with provision for 180 bikes to be parked nearby the stadium
• Water consumption minimised with waterless urinals and low flow fittings and fixtures.
• An ecological habitat established at our Training Centre, including an organic Kitchen Garden; hundreds of new and semi-mature trees and tens of thousands of new plants and hedgerows; bug hotels and bat houses; wildlife ponds; green roofs to capture and re-harvest rainwater; solar panels and air source heat pumps
• the Nike shirts that players wear on the pitch and the replica jerseys for fans to buy are constructed with 100% recycled polyester fabric, which is made from recycled plastic bottles
Claire Poole, Founder, Sport Positive, said: "Congratulations to Tottenham Hotspur for taking joint-first in our Sport Positive EPL Sustainability League for 2021. For the third year, Spurs have topped our league, which can only happen with a holistic approach to environmental sustainability that penetrates the entire business.
"We applaud them for new operational emission-reduction initiatives such as biofuel-powered coaches for team travel as well as the extensive work undertaken by staff, players and ambassadors to engage fans on the issue of climate change via social and mainstream media as well as at their games.
"The Club and its fans should be very proud of this achievement, but we must continue to do more and I know Spurs has a lot more planned. The climate crisis is not standing still, and neither can we."
In September, the Club partnered with Sky to host the world's first net zero carbon football game at an elite level.
Net zero was achieved by first measuring the baseline emissions of a match held at Tottenham Hotspur Stadium then lowering those emissions as much as possible and offsetting any that could not be reduced with the support of Natural Capital Partners, through a community reforestation project in East Africa, which removes carbon emissions from the atmosphere.
How emissions from Game Zero were reduced:
• Players arrived at the stadium on coaches powered by green biodiesel which helped lower squad travel emissions by over 80%
• Fans walked 36,000 miles and drove 225,000 miles in electric or hybrid cars to and from the game
• 94% more vegetarian and plant-based meals sold at this match, compared to the baseline game
• Sky achieved a 70% reduction in emissions from the Sky Sports production crew covering the match