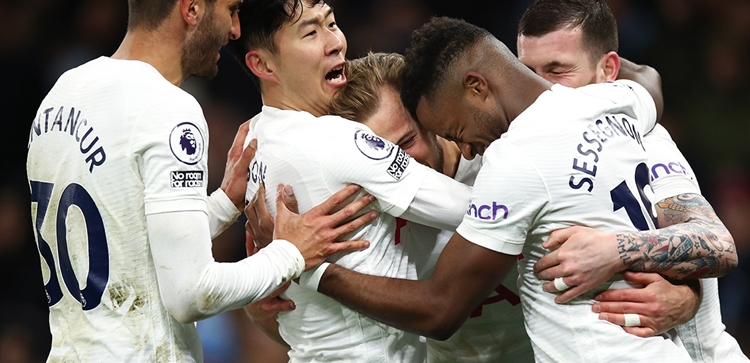 Harry Kane: "An incredible game, and a great moment for the team"
@SpursOfficial
Sun 20 February 2022, 14:15|
Tottenham Hotspur
Harry Kane experienced all the emotions on another night to remember against Manchester City at the Etihad.
The striker was involved in all three goals in our 3-2 win, helped set up the opener, scored for 2-1, saw another disallowed on a tight VAR offside call that would have made it 3-1, had another gilt-edged chance saved by Ederson and then from the potential highs of 3-1, the low of City scoring via a VAR penalty award in the 91st minute only to then head home the winner in the 96th minute.
After our Champions League qualification in 2010 and Champions League quarter-final in 2019, this was another encounter against City that will live long in the memory - not least the fact that we've managed to double the reigning champions, Premier League leaders and a team most would consider the best in the world at the moment.
Watch the highlights!
So, where to start? What did the man himself think of it all after one of his best performances in a Spurs shirt?
"An incredible game, and a great moment for the team, the Club, we've had a tough week and to bounce back in the way we did here, at one of the toughest places to play, one of the toughest teams to play, to get that result is really special," Harry told us pitchside at the Etihad. "It's a great night for everyone, we should enjoy it and we have to keep going.
"It was a crazy game. We thought we'd put it to bed at 3-1, got pulled back for an offside in the build-up, that was harsh. To then concede a penalty in the last minute, again, 50-50 for me, it hurt, for sure.
"You're then thinking about the chances you could have scored and finishing the game off, but to then go again, get another chance and be able to take it showed great character from the team and that's what we're going to need going forward for the rest of the season if we want to give that top four a push."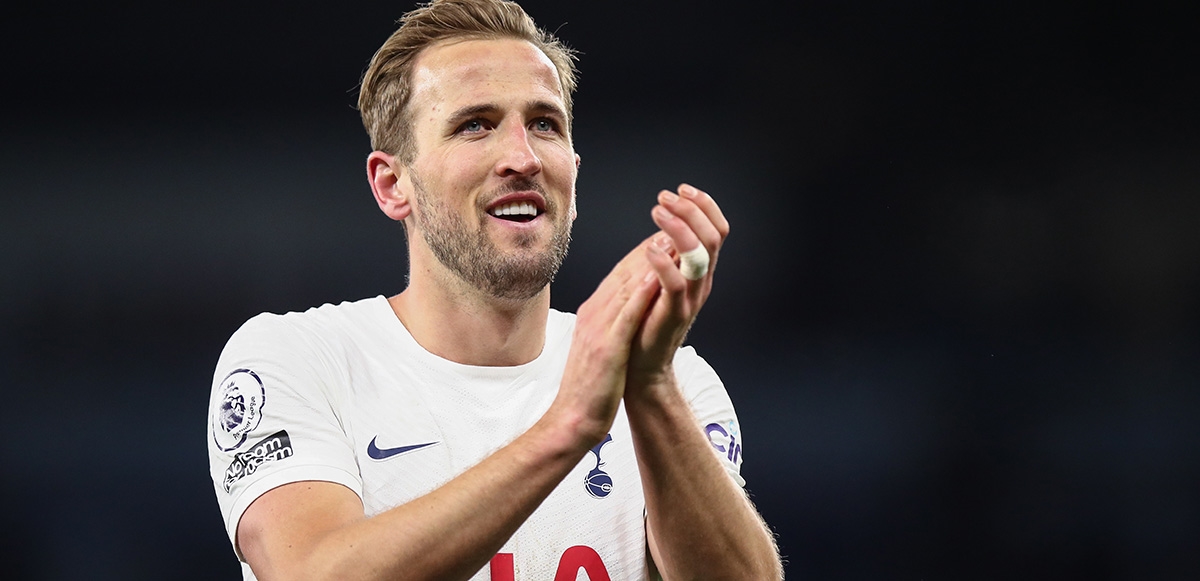 Antonio Conte told us on Friday that we'd have to be 'tactically perfect' against Pep Guardiola's men, who came into this game on the back of 14 wins and a draw in their previous 15 league games and beat Sporting 5-0 away in Champions League action last week. They've won 20 of 26 matches in the league this season. As Harry pointed it out, it was all about the preparation.
"We had a game plan, worked on it through the week," he explained. "We had to respect Manchester City, they are one of the best teams around, especially in possession, and we knew it was going to be a game where they would have a lot of the ball, but defensively we had a structure, we had to be patient, but we knew when we won the ball back, we could hurt them on the counter-attack.
"It's great to see the plan work - everyone was focussed, everyone's mentality was on it and it's what we're going to need, in different games you need different tactics and that showed. I'm delighted for the boys, from Hugo all the way through, everyone worked their socks off, and we deserved the victory in the end."
Harry on Spurs TV