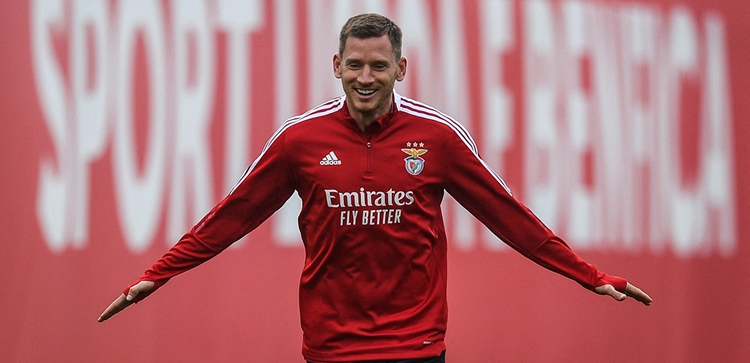 Jan Vertonghen: "I'd love to meet you again in the Champions League"
@SpursOfficial
Thu 25 August 2022, 16:45|
Tottenham Hotspur
Players and supporters of 32 teams all had their idea of the 'dream draw' when the draw was made for the group stage of the UEFA Champions League earlier this evening.
For one modern-day Spurs legend, the dream draw will bring back him to N17 - `but it will now have to wait for the knockout stage!
Jan Vertonghen moved to Benfica in the summer of 2020 after making 315 appearances for us in all competitions after signing from Ajax in 2012. Now 35, he's been a regular in Portugal as Benfica have finished third in his two seasons, 2020/21 and last term, where they also reached the quarter-finals of the Champions League. We made it back into Europe's elite competition by finishing fourth in the Premier League.
As it turned out, the draw pitted us against Eintracht Frankfurt of Germany, Sporting CP of Lisbon, Portugal and Marseille of France in Group C. Meanwhile, Jan's Benfica take on Paris Saint-Germain, Juventus and Maccabi Haifa.
"I just hope we can meet in the Champions League, that would be great, something special," said Jan, who spoke to us for a future feature between Benfica's play-off legs against Dynamo Kyiv, a tie they won 5-0 on aggregate. "I've played against all my former clubs, so it would be nice to play against Spurs. That would be something I'd look forward to.
"It's another exciting start to the season, a lot to play for, so, good times! I feel good. The age is not really catching up with me, okay, maybe a bit! I feel good, I'm lucky to be able to play at the highest level in Europe. I hope I can play another couple of years, that's definitely how I'm feeling, and we'll see how it goes this season."