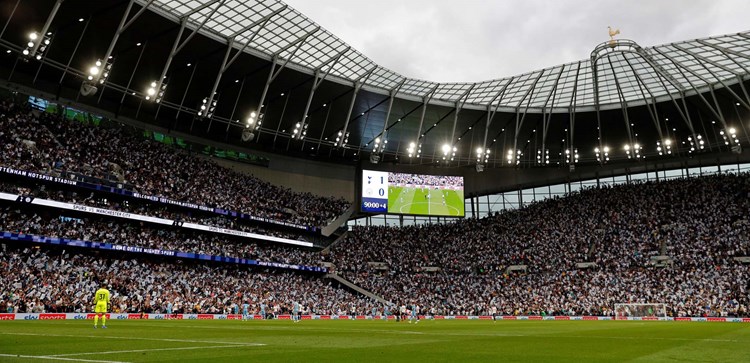 Club and Sky to make Chelsea fixture the world's first net zero carbon major football match, ahead of COP26
@SpursOfficial
Mon 06 September 2021, 10:00|
Tottenham Hotspur
Tottenham Hotspur has partnered with Sky to host the world's first net zero carbon football game at an elite level.
The 19 September fixture against Chelsea at Tottenham Hotspur Stadium is supported by COP26 and the Premier League, and will be branded #GameZero, with the ambition of being net zero carbon. This is achieved when all direct emissions are reduced as much as possible, with the remainder offset through natural projects that remove emissions from the atmosphere.
The Club, Sky and the UK Government want the game to raise awareness of the threat of climate change and inspire football fans to make simple changes that will help reduce their carbon footprint.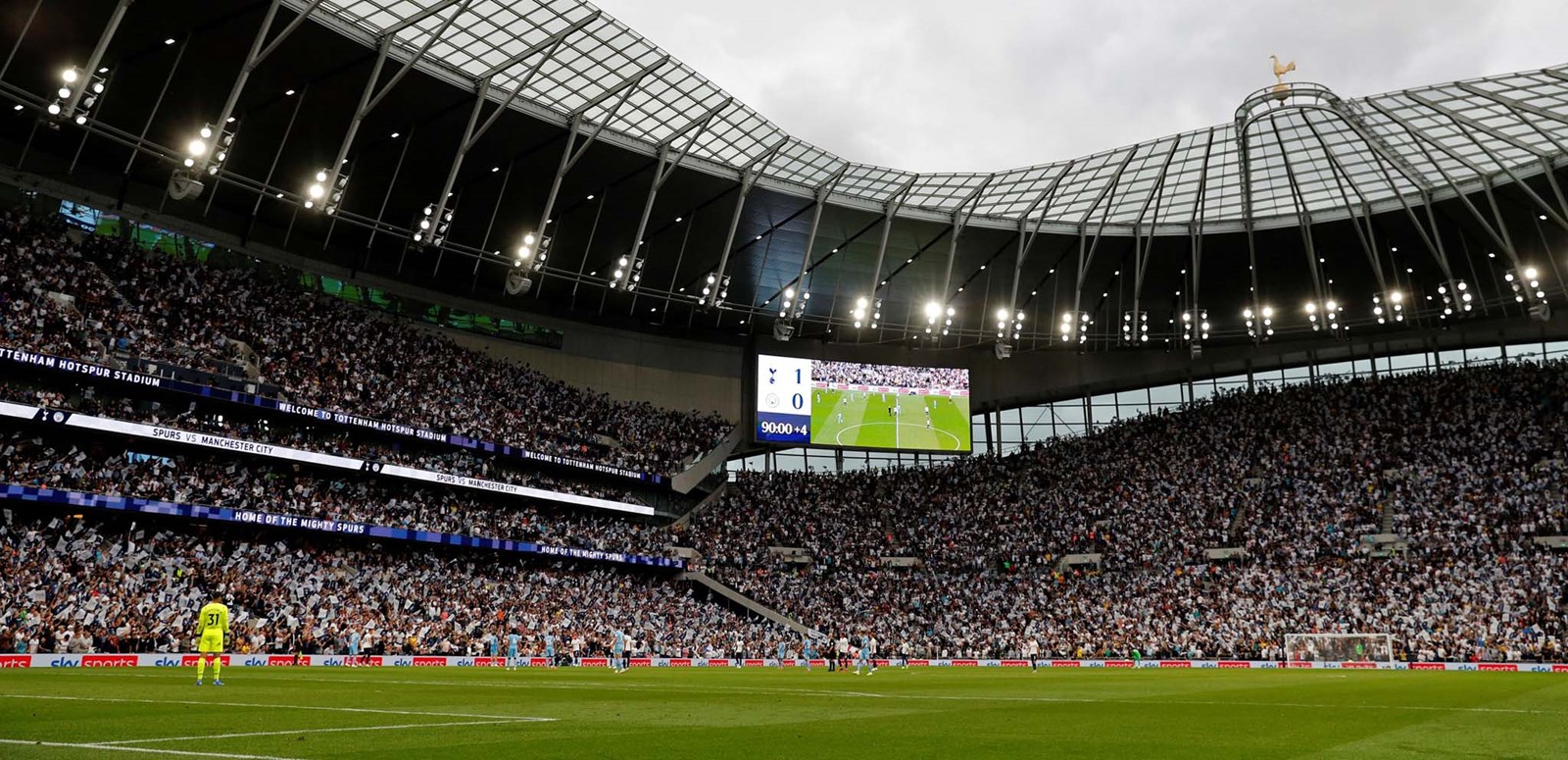 World's first net zero carbon major football match
● Our home match against Chelsea on Sunday 19 September is aiming to be net zero, through emission reductions and offsetting the remaining carbon footprint through reforestation projects.
● #GameZero will educate football fans on the role the sport they love can play in addressing climate change and demonstrate how they can take positive actions to reduce their own carbon footprint.
● Tottenham Hotspur was named the Premier League's greenest club following a study carried out by the UN-backed Sport Positive Summit earlier this year.
● The game is supported by the UK government as hosts of COP26, the UN Climate Change Conference.
Tottenham Hotspur Chairman, Daniel Levy, said: "We are delighted to be the chosen partner of Sky on this ground-breaking initiative that will demonstrate the role our game can play in addressing the urgent issue of climate change.
"As the Premier League's greenest club, Tottenham Hotspur is passionate about our planet – we look forward to showcasing our wide range of sustainable measures that are already in place and encouraging our fans to take simple actions that can make a huge difference."
Jonathan Licht, Managing Director, Sky Sports, said: "We're proud to be working with COP26 and Tottenham Hotspur to make #GameZero the world's first net zero carbon football match at the elite level. We hope that by using the power of sport, we can inspire and support football fans to make simple changes to reduce their carbon footprint and make more climate-friendly choices."
COP26 President-Designate Alok Sharma said: "Climate change affects every aspect of our lives, including the sports that we love to watch and play. We can all take steps to help protect the planet for future generations, including in major sporting events. That is why I am delighted COP26 is working with Sky, Tottenham Hotspur, Chelsea and the Premier League to show how football is going One Step Greener by hosting the world's first major net zero football match."
#GameZero will demonstrate the green steps that fans, the sporting world, and broadcasters can take to work towards a zero-carbon future. Sky is a Principal Partner and Media Partner to COP26 and has committed to be net zero carbon by 2030, cutting its own emissions and those made by customers using its products, by 50 per cent over the next decade.
At our 2021/22 season opening fixture, the 1-0 victory against Manchester City, carbon measurement specialists RSK used direct data, including a fan survey to measure regular matchday emissions – fan journeys, squad journeys, energy and waste at the stadium and matchday employee commutes – to create a baseline from which to reduce.
For the Chelsea match to be net zero, the Club and Sky will work to minimise emissions from matchday activity such as energy used to power the game, travel to and from the stadium for both fans and clubs, and dietary choices at the stadium. Hundreds of individuals involved in the game – from Sky Sports' producers to our stadium chefs – are working to making #GameZero happen.
We shall be encouraging fans attending the Chelsea match to take sustainable actions on the day, including:
• Using public transport – the Club has driven significant investment in its local transport infrastructure with the stadium served by four train stations, a free matchday shuttle bus and a net zero carbon regional coach service from Big Green Coach. Recent analysis has shown that the Club is close to achieving its target of no more than 23 per cent of supporters travelling by private car on matchdays.
• Cycling to the match – the Club has provision for up to 180 bikes to be parked at St Francis De Sales School and Tottenham Community Sports Centre, with our security policy allowing for equipment such as helmets, puncture kits and removable seats to be taken into the stadium.
• Choosing a plant-based food option – all food served inside the stadium is locally and sustainably sourced, with plant-based options available across all outlets and in Premium areas.
• Recycling waste – the Club has a 'zero to landfill' waste management programme, with clear recycling instructions for fans on its bins, as well as a reusable beer cup scheme.
Furthermore, our squad will travel to the match by coach to reduce the number of car movements, and as the away team, Chelsea will also be asking all their staff to travel across London sustainably. Both sets of players will head to the stadium on a coach that is running on biofuel, which is a form of renewable diesel produced from food waste products and reduces carbon emissions significantly. The players from both teams will also be drinking water on the day from cartons provided by Spurs, as opposed to plastic bottles.
For those emissions which remain, Sky is working with Natural Capital Partners to restore natural carbon sinks which remove emissions from the atmosphere, by supporting a community reforestation in East Africa, and creating new UK native woodlands to support the UK's net zero objectives. The Club and Sky will also plant trees locally to the stadium later this year.
In January, we were named the Premier League's greenest club following a study carried out by the UN-backed Sport Positive Summit, with a range of sustainable measures implemented across our operations. Measures include:
• 100 per cent renewable energy and Zero Scope 2 emissions at Tottenham Hotspur Stadium, with LED lighting (including floodlights) and high efficiency building services systems in place to reduce energy use.
• Single-use plastic reduction measures in place across the Club – players drink water from cartons, food is served in recyclable packaging with wooden cutlery, and even beer keg caps are recycled at the stadium.
• Water consumption minimised with waterless urinals and low flow fittings and fixtures.
• An ecological habitat established at our Training Centre, including an organic Kitchen Garden; hundreds of new and semi-mature trees and tens of thousands of new plants and hedgerows; bug hotels and bat houses; wildlife ponds; green roofs to capture and re-harvest rainwater; solar panels and air source heat pumps.
• The Nike shirts that players wear on the pitch and the replica jerseys for fans to buy are constructed with 100 per cent recycled polyester fabric, which is made from recycled plastic bottles.
The Club and Sky Sports are also both signatories of the UN Sports for Climate Action Framework and founding partners of Count Us In – a global movement aimed at mobilising one billion people in the fight against climate change.
#GameZero will be played six weeks ahead of the UN's COP26 Climate Change Conference, hosted by the UK Government in Glasgow, which brings together world leaders to accelerate global action to fight climate change. It will also form part of the UK Government's Together for our Planet campaign which celebrates what individuals and organisations across the country are doing to go #OneStepGreener to protect the planet ahead of COP26.
The Club is also participating in "CUP26". From tomorrow (7 September), fans can sign up for free at cup26.co.uk and score goals for their club by completing planet-protecting activities. The tournament trophy will be awarded in the first week of COP26.