Ryan Sessegnon: "It's been a long time, a difficult road, but it's great to be back"
@SpursOfficial
Wed 24 November 2021, 18:45|
Tottenham Hotspur
Speaking back in July, and with a positive season's loan under his belt at Hoffenheim in Germany, Ryan Sessegnon told us how determined he was to show to everyone at Spurs what he's all about.
A couple of days later, a hamstring injury hit him hard at the start of pre-season, wiping out a chunk of that crucial preparation time. Back in action and with a couple of European starts under his belt against Pacos de Ferreira, Ryan was laid low again, this time picking up an injury on international duty in the first week of September.
Suffice to say, the best part of three months later, the wing-back, still only 21, is determined to grasp every opportunity that comes his way.
Ryan returned to action off the bench to help see us over the line against Leeds United on Sunday. Signed at the start of 2019/20, that was only his seventh appearance for us in the Premier League, and 15th in all competitions.
"To come back against Leeds was a great feeling," said Ryan. "It's been a long time since I've been out there, so to go on for those last 10 minutes and help us see out the game was very good for me.
"It's been frustrating, stop-start, but again, let's hope that's all behind me and I can kick on now. I've missed a lot of football this season and all I can do is focus on moving forward."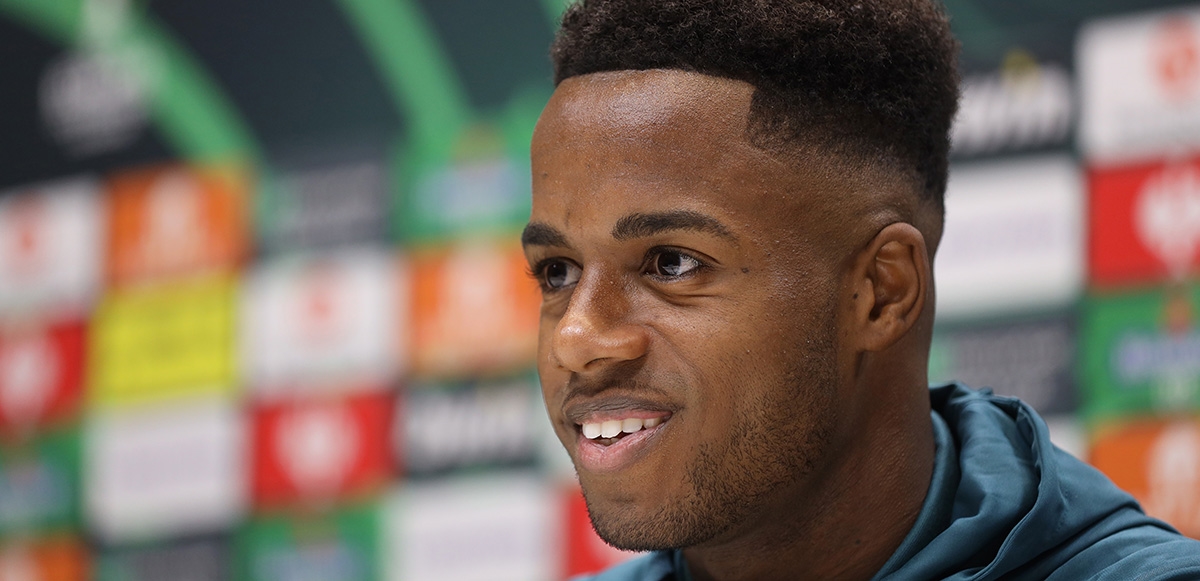 Ryan featured 29 times for Hoffenheim last season. Returning to his interview with us in July, he spoke about how much he'd learned about himself both on and off the pitch - remember, this was his first time away, in a new country, all during the COVID-19 pandemic, having just turned 20.
"I was in a hotel, so it's, wow, I'm in a hotel, during lockdown, in a different country," he told us. "I said to myself, 'this is it for the next eight, nine months' and I had to knuckle down. I just tried to take everything in my stride. My girlfriend was there with me, which made it a lot easier.
"I look back now and I'm proud that I went over there and took a chance because it really opened my eyes as a person and as a player, but more as a person, because I learned more about how I can adapt in situations where not everything is given to me.
"I had to be more sociable, louder, more vocal, and sometimes that isn't easy for me. When I signed here as a 19-year-old I was so quiet. It was such a big thing for me at the time. I needed to go out to be able to come back and say, 'okay, I'm ready now'."
Antonio Conte has already confirmed Ryan will start our UEFA Europa Conference League encounter against NS Mura in Slovenia on Thursday evening (5.45pm UK).
"All any player wants to do is to play football, and I've not had the opportunity to do that because of injuries," said Ryan. "Like I said, I'm positive now. I'm in the right frame of mind. I've worked on a lot of things and I'm raring to go.
"It's about me going in there and taking my opportunities now. I'm not new to the squad anymore, it's my third season here, it's now or never, really. I have to take every opportunity with both hands. Sunday gave me a little boost and I just want to repay him (Antonio) with good performances. It's been a long time, a difficult road, but it's great to be back."